Weddings are an exciting time not only for the bride and groom but for both families as well. Now that the weather is getting warmer, many couples are beginning to set the date for the happiest day of their lives. One of the issues couples need to address first is the wedding venue.
Wedding venues have a big impact on the couple. Some women have an ideal venue for their wedding even when they were little girls. Others prefer venues with sentimental value like churches where their parents or grandparents got married. Wherever the location may be, it cannot be denied that wedding venues can get booked months or even years ahead of time and this is why looking for the perfect place should be on top of your list.
In the old days, wedding receptions usually followed the official or church ceremony. These receptions were usually held in one of the parents' homes. Nowadays, wedding reception venues can be held in hotels, fast food restaurants and even in your backyard.
Aside from this, many couples are opting to hold the whole wedding ceremony and reception in one place. This trend does not only save money but also makes it easier for guests since they don't have to go too far to enjoy the festivities with the couple.
But before you book a wedding venue, take a look at some of the trends you might want to incorporate to your special day.
Sustainability
A lot of people are becoming more and more concerned about the environment. Many people are now looking for ways to minimize waste and to use sustainable materials and decrease carbon footprint.
One of the biggest wedding trends for this year is focus on the planet. Many wedding organizers are recommending sustainable alternatives like using live plants instead of flowers. This way the plants or flowers can still be used for the next wedding or reception.
Another trend that focuses on sustainability is using recyclable materials. This is not only for decorations but also for other wedding needs such as napkins, plates and even wedding rings. For example, there are wedding venues that will source alternative dinnerware sets. They can be made from recyclable materials like bamboo, palm leaves, leftover agricultural fibers and wood.
Having this type of alternative is really useful especially if there is a surplus of guests and the venue needs more dinner ware or if the venue is at home and the host wants easy clean-up afterwards. Talk to your wedding venue to inquire about their use of sustainable materials.
Relaxed and Informal
Nowadays, inviting the whole "village" to your wedding is no longer the trend. Couples nowadays prefer intimate weddings and meaningful celebrations with close family members and friends. This decision is getting more popular because it means that couples get to spend their budget more lavishly on a small group.
In the old days, weddings were over the top celebrations with family, friends, neighbors, workmates and old classmates invited to the big day. The problem with this type of setup is that the couple cannot devote their attention fully on one group. There are also a lot of people around so they end up entertaining a lot of guests instead of enjoying the festivities.
In some cases, smaller is probably better. Not only do the people who matter in your lives get to celebrate with you, you also get to relax and have fun on your big day.
Go Big
Scaling down on the number of invitees does not mean to say that you only get to have a simple wedding. It's the opposite. It means that you can go big in terms of décor, entertainment and food.
Think oversized decors like balloons, huge flower arrangements, 7-course meals and the best band in town. Imagine ushering your guests to the venue with fireworks, smoke flares or butterflies. Having a grandiose yet small celebration will give your wedding elegance and make it a night to remember not just for you but for your friends and family too.
Alternative Venues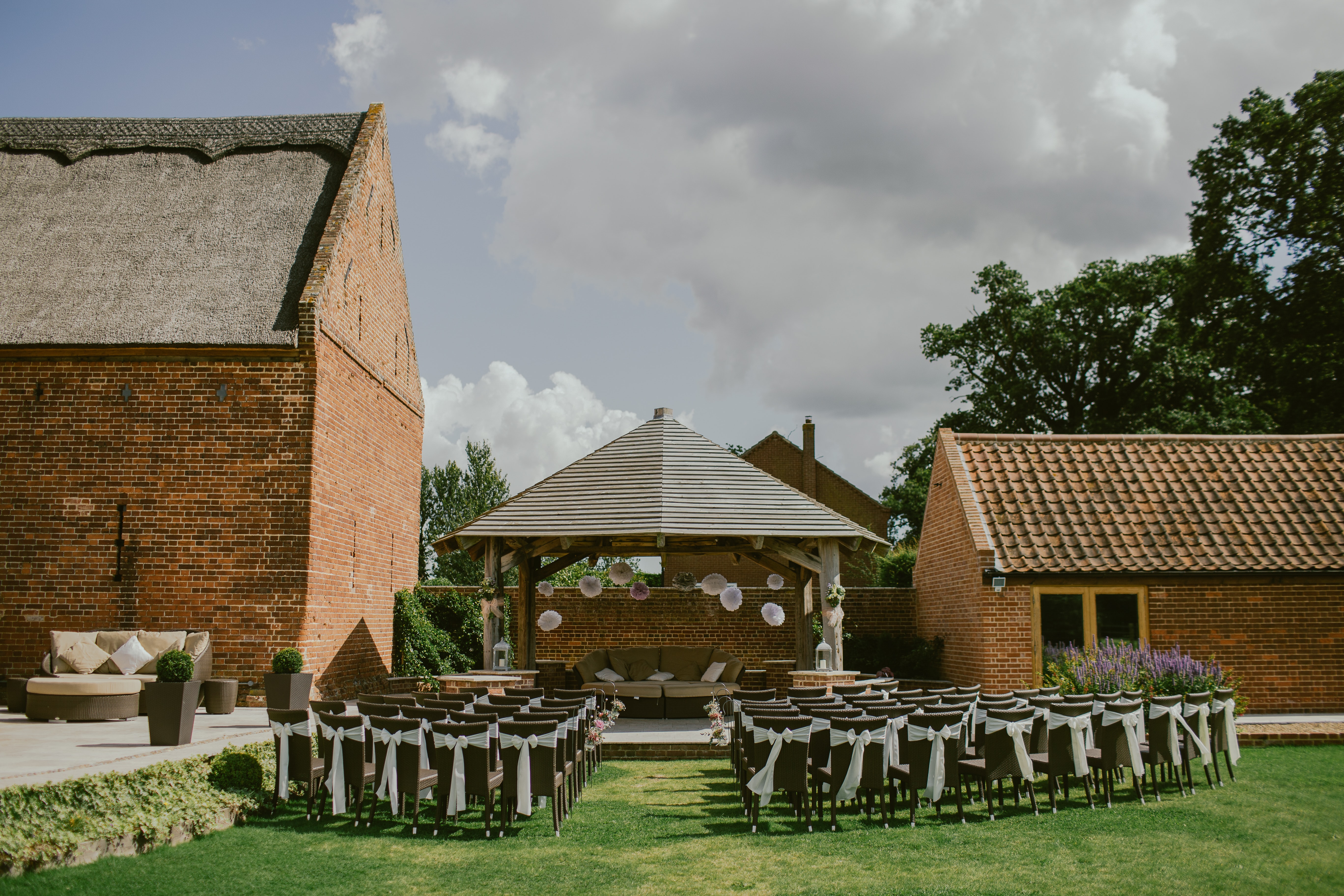 Wedding venues used to be the church and then reception at a hotel. However, couples today want something unique.
Say goodbye to your typical hotel ballrooms and reception halls. Venue trends today are very different from traditional ones. Many couples are looking at old barns, industrial spaces, beach fronts, ranches, parks, lake sides, greenhouses and galleries.
Couples are looking for unique wedding venues because they don't want their special day to be of the "cookie cutter" variety. They want an experience they will remember for the rest of their lives. This can be hard to achieve if every wedding is in a church and reception in a hotel. There is nothing to differentiate their wedding from yours. This is why couples nowadays are always looking for something different which in turn makes alternate venues a wedding trend.
Untraditional Wedding Colors
Ever since Queen Victoria wore white on her wedding day to Prince Albert, white became the traditional wedding colors with many brides following suit.
Luckily we are a long way from the 19th century and couples today are choosing to eschew traditional wedding colors like white and beige. For example, instead of bridesmaids wearing the same color, couples today are choosing different shades of the same family for colors of their entourage. This trend can continue not only with dresses but also with table cloths, napkins, décor and other wedding accessories.
This is actually a trend that will save you a lot of time. In many instances, stores cannot carry the exact shade of your preferred color. It can be hard to match the exactly match the colors of your napkins, invitation and bridesmaids dress. It will also save you from carrying a swatch of your color to different vendors and wedding venue and then getting stressed when the color is off.
Greenery
With Mother Earth in the forefront of many minds, many wedding event venues are getting requests about having more green. This does not only include requests for wedding receptions and ceremonies to take place outdoors in green grass but also having green or nature themed weddings.
This trend is more than just about flowers. There are many couples who are requesting greens for their draperies, ceiling treatment and furniture. This trend sounds like a good idea since green is a naturally relaxing color and we want not only the bride and groom to feel relaxed on their special day but the guests as well.
Art Theme
From mini-easels to Van Gogh, many couples are also going for art themed weddings. This type of theme usually has beautiful results so it's perfect not only for art lovers but for those who want an elegant feel to their venue too.
Art theme wedding venues and receptions don't need astronomical budgets for you to pull off. This theme can easily be DIY-ed and you only need the help of a few friends and staff at the venue to help you. You can also get help from an amazing wedding decorator to achieve this look.
Rustic Reception
Couples who want a simpler and more down to earth reception should probably go for a more rustic feel. The best thing about this trend is that you can achieve it whether you're in a fancy hotel venue or in your own backyard.
Natural-inspired venue and country elements are trendy right now because more couples want to have a more casual and intimate reception and celebration with their guests.
DIY Receptions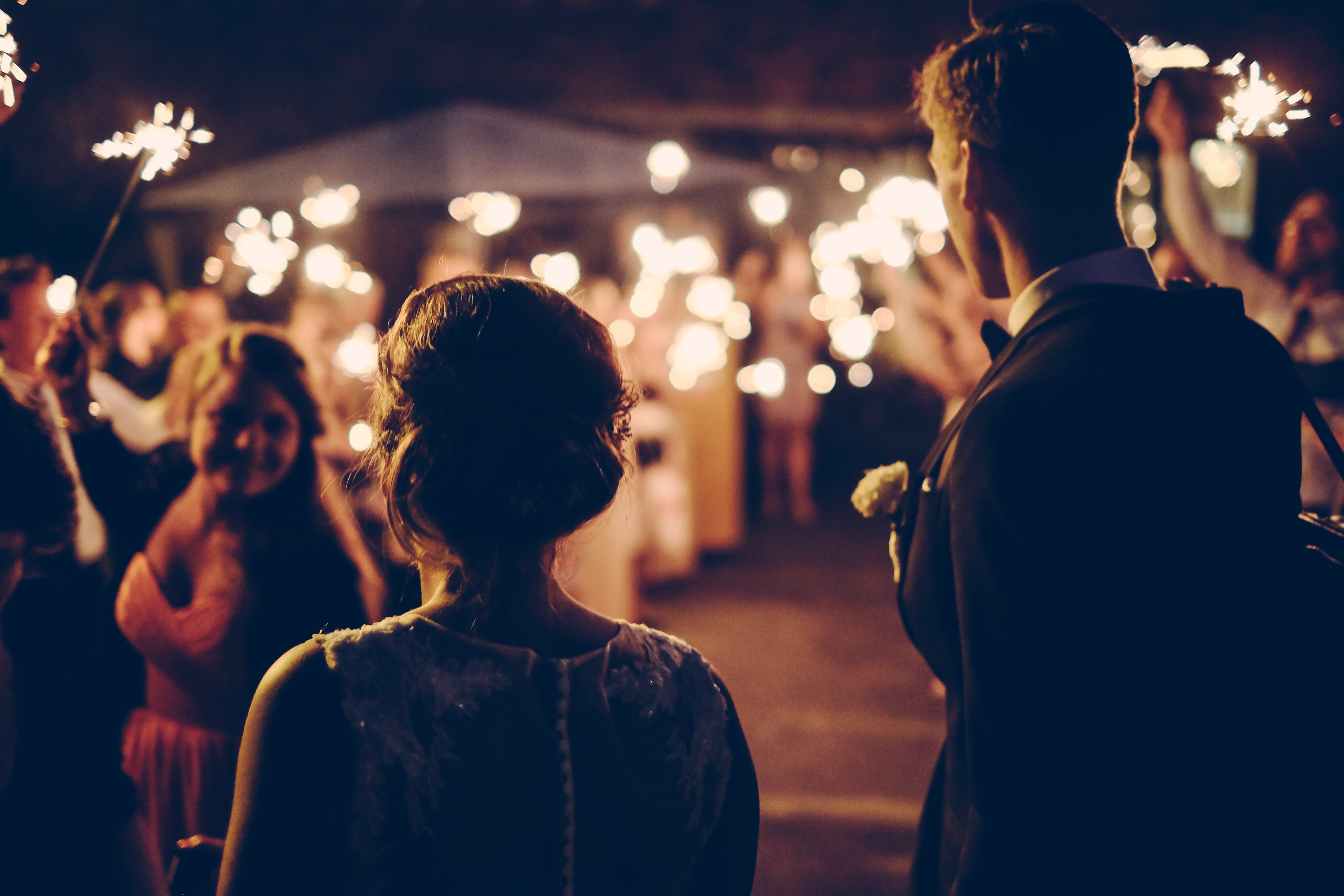 Did you know that the average cost of a wedding in the UK now costs £30,000? This is a lot of money to spend in one day. Yes, it is a once in a lifetime event and should be as special as can be but many couples are becoming more practical too.
Nowadays DIY elements are starting to shop up during weddings. DIY projects are cheaper so they can help lower the cost of the wedding. For example, instead of expensive flower arrangements from florists, you can create your own centerpieces by finding inspiration online. They will not only look great but will also give your wedding a more personal feel.
All-In-1 Receptions
Since more couples are starting to get practical, many of them are also opting civil ceremonies instead of religious ones. In traditional weddings or religious ceremonies, the exchange of wedding vows usually takes place in 1 location and then everybody goes to another venue for the reception.
Wedding venues nowadays have to be prepared to host both the ceremony and the reception. This is not only for practical reasons but also because many couples are looking for more convenient way of celebrating the big day.
Think about it, guests don't need to park 2 times, no traffic and everything is in 1 location. This idea is a great way to get guests and the bridal party to relax and really enjoy the day.
Smaller Receptions
It's not just about the budget. It's also about wanting to celebrate with those that really matter. Many couples are now choosing smaller wedding venues and invite only a few select guests.
This intimate style of celebration has made demands on boutique hotels, golf clubs, wineries, pool sides and greenhouses more popular. Not only do small venues give a more intimate vibe, being with your nearest and dearest will also give it a more relaxing atmosphere.
Wrap-up
Weddings are exciting celebrations where everybody is happy. However, planning a wedding can be stressful especially if your venue is booked ahead of time.
Finding an amazing venue that can cater to all your requirements will take away a lot of the stress your experiencing. However, before booking the venue make sure that they can accommodate any of the above mentioned trends to make your special day a day to remember!