Known as the most populous city in the Nordic countries, Stockholm will never stop surprising you. The city is built on fourteen islands and regardless where you decide to stay in Stockholm; you will be surrounded by a mixture of rich history in the Old Town, a plethora of museums and stunning architecture. On top of that, Stockholm is also a popular meeting destination due to the wide selection of arenas and conference venues and more than 30 000 hotel rooms.
During your stay, art, design and food culture will be part of your stay and we absolutely recommend it, embrace it! Trendy bars and sophisticated restaurants are waiting for you.
Now recognising the importance of relaxing after a long day of meetings, we thought that for this week, we could introduce you to four wonderful meeting venues to treat yourself with a spa hotel in Stockholm that offers splendid spa and gym facilities. After all, the best way to get more work done is to spend more time relaxing.
Radisson Blu Royal Park Hotel
Radisson Blu Royal Park Hotel is a super meeting venue that can welcome both large and smaller events. The hotel offers 28 bright meeting rooms combining conference and group rooms equipped with the latest technology for your meeting. The hotel is only 5 km from Stockholm city and about 25 minutes from Arlanda Airport, making it easy to get there by car or bus.
After work, take a few hours to relax at the Haga Health Club, a spa and fitness facility with that offers massage therapy, body treatments, an indoor pool, a sauna and a gym with the option to hire a personal trainer.
Book your meeting at Radisson Blu Royal Park Hotel with MeetingPackage.com.
Elite Hotel Marina Tower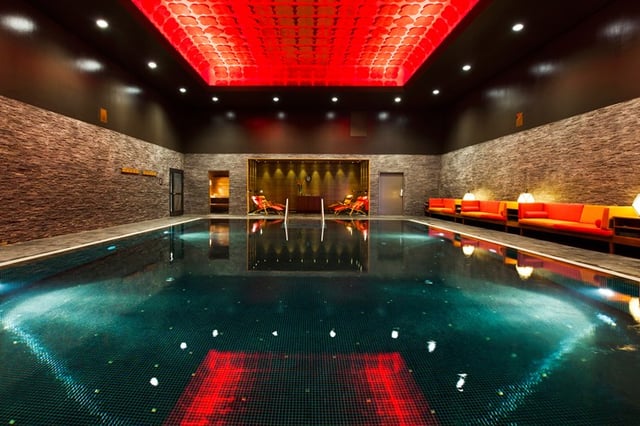 Elite Hotel Marina Tower is situated in a historical mill on the waterfront, only a few minutes from the city centre. The hotel can host events up to 400 guests, so the options are endless!
In the evening, you can take a dip in the hotel's pool or then enjoy some time in the jacuzzi. For the morning owls, the hotel also has a gym with a wide selection of lifting and cardiovascular machines. Eventually, to rap up the day, the Elite Hotel Marina Tower gives you also the opportunity to enjoy the sauna and a unique Turkish Hamam. There is everything for both physical and mental recovery.
Book your meeting at Elite Hotel Marina Tower with MeetingPackage.com.
Hotel Kung Carl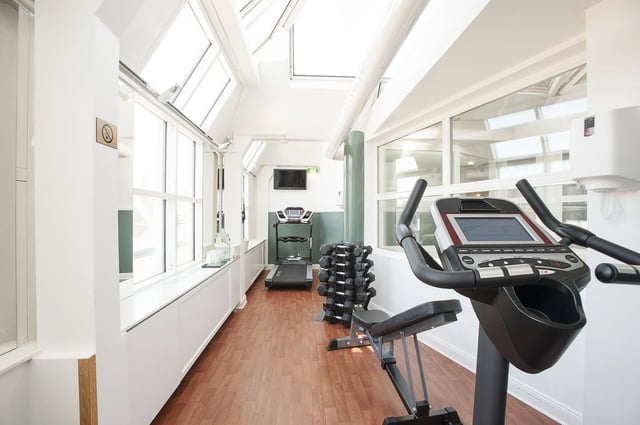 Situated right in the centre of Stureplan is Hotel Kung Carl, a friendly and welcoming family run hotel that offers some of the most elegant conference rooms in Stockholm. The conference facilities can accommodate up to 100 guests in fantastic rooms with traditional stoves, high ceilings and exquisite stucco work.
As a guest you can unwind and have a relaxing end to your day: enjoy the views across the rooftops of Stockholm on the sixth floor with the hotel's mini gym with exercise bikes, a treadmill, cross-trainer, free weights, a Pilates ball and yoga mats. And since life can be stressful, Sturebadet SPA will give you access to the heated indoor pool, work out classes and to the SPA area with aroma room and lounge.
Book your meeting at Hotel Kung Carl with MeetingPackage.com.
Sheraton Stockholm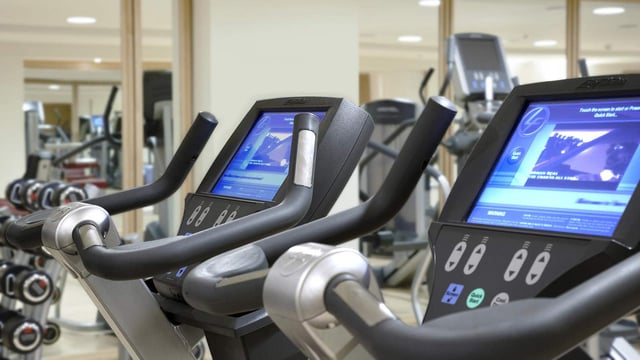 Sheraton Stockholm can welcome large events for up to 600 guests as well tailored events for smaller meetings that require privacy. All 15 conference rooms are very flexible and ideal for anything from board meetings and conventions to receptions and banquets. 10 of the rooms offer natural daylight and overlook the famous City Hall and Lake Mälaren.
Once business hours are over, take some time to enjoy the hotel's smart fitness center with gym, sauna and massage room. It is the perfect place for relaxation and recharging your batteries after a long working day or a long flight. The hotel knows how to take care of its customers: since training and wellbeing are important to many of their guests, the Fitness Center is open 24 hours a day. And if you are looking for something special, professional massage therapists provide treatments that will increase your well-being, give you new energy and relieve any pain.
Book your meeting at Sheraton Stockholm with MeetingPackage.com.
These splendid hotels in Stockholm offer everything you need to relax after a long day or then why not start your day with some exercise or massage to get a productivity boost for the day. All these hotels also have modern meeting equipment and a devoted meeting team that are experts in their field to ensure the success of your event. If you are looking for more meeting and conference venues in Stockholm, find the venue that suits best to your needs with MeetingPackage.com.