Take your customers to an unforgettable dining experience! Finding the right meeting venue is all about location, pricing, amenities, etc. but what about offering to your clients or team members a fabulous dining experience in one of the best restaurants London has to offer? With MeetingPackage.com it is possible! We are introducing you to 5 wonderful venues, with the best restaurants and meetings in London Hotels, which are offering modern, fresh and traditional cuisine. Business meetings are all about success, but let's not forget that the way to the heart is through the stomach.
You might also like:
Picture Courtesy of COMO Metropolitan London
Nobu at COMO Metropolitan London
Award winning Japanese-Peruvian cuisine
Located on a quiet street of the Mayfair district, this luxurious boutique hotel offers a contemporary and timeless design. With specialities such as black cod with miso, sashimi salad with Matsuhisa soy sauce dressing, Hamachi sashimi with jalapenos, and squid 'pasta' with light garlic sauce, Nobu restaurant is the place to be for food lovers.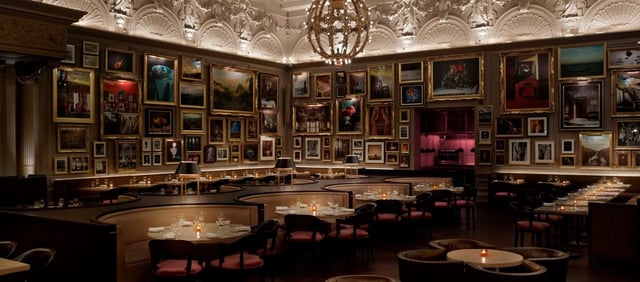 Picture Courtesy of The London Edition
Berners Tavern at The London Edition
Meet Michelin-starred chef Jason Atherton
If you are looking for THAT first good impression, look no more. At Berners Tavern, Michelin-starred chef Jason Atherton will welcome you daily with a menu of seasonal and contemporary British cuisine. With 17 restaurants in seven cities around the world, chef Jason Atherton will take you on a unforgettable culinary journey in the heart of London.
Picture Courtesy of Town Hall Hotel
Typing Room at Town Hall Hotel
Architectural splendour and Lee Westcott's inspirations
The award-winning Town Hall Hotel will give you this "wow" effect once you see the splendid architecture combining Edwardian period with a touch a cutting edge design. The Typing Room, named after the building's original typing room in which all communications from the mayoral, council and judicial system were put to ink, offers fresh and seasonal ingredients and will transform European dishes into a real feast.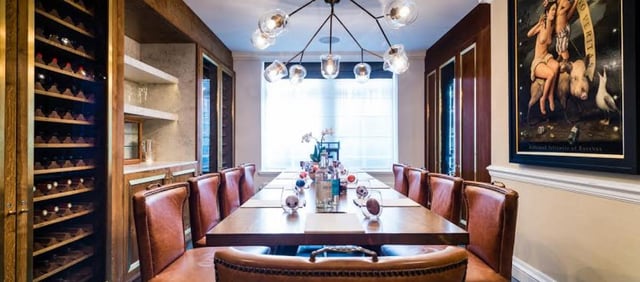 Picture Courtesy of The Ampersand Hotel
Apero at the Ampersand Hotel
Modern Mediterranean delicacies in the heart of Kensington
Apero at the Ampersand Hotel is a Victorian little treasure and is among Kensington's best restaurants. In need of unique meeting spaces, the hotel offers 3 different meeting rooms with all the needed technology and a stand by Meeting & Events team for all your needs. Whether your are a morning person or a night owl, Apero welcomes you and serves delicious simple but modern Mediterranean dishes.
Picture Courtesy of COMO The Halkin
Ametsa with Arzak Instruction at COMO The Halkin
Fall in love with the Michelin-starred Basque Restaurant
Located close to Hyde Park and Knightsbridge shopping, COMO The Halkin is a quiet retreat in the heart of a busy city with an award-winning restaurant might just be the perfect location for your next meeting. With their professional team, the latest technology and their breathtaking cuisine, you will have all the ingredients for a smooth and successful event. With their New Basque cuisine Ametsa with Arzak Instruction serves traditional dishes with a surprising twist. And the Ametsa's interior? A splendid piece of art!