There are different reasons why companies hold events. Company events and meetings are usually staged to communicate company strategy, launch a new product, service or market, change behavior, for training and rewarding staff or to motivate them.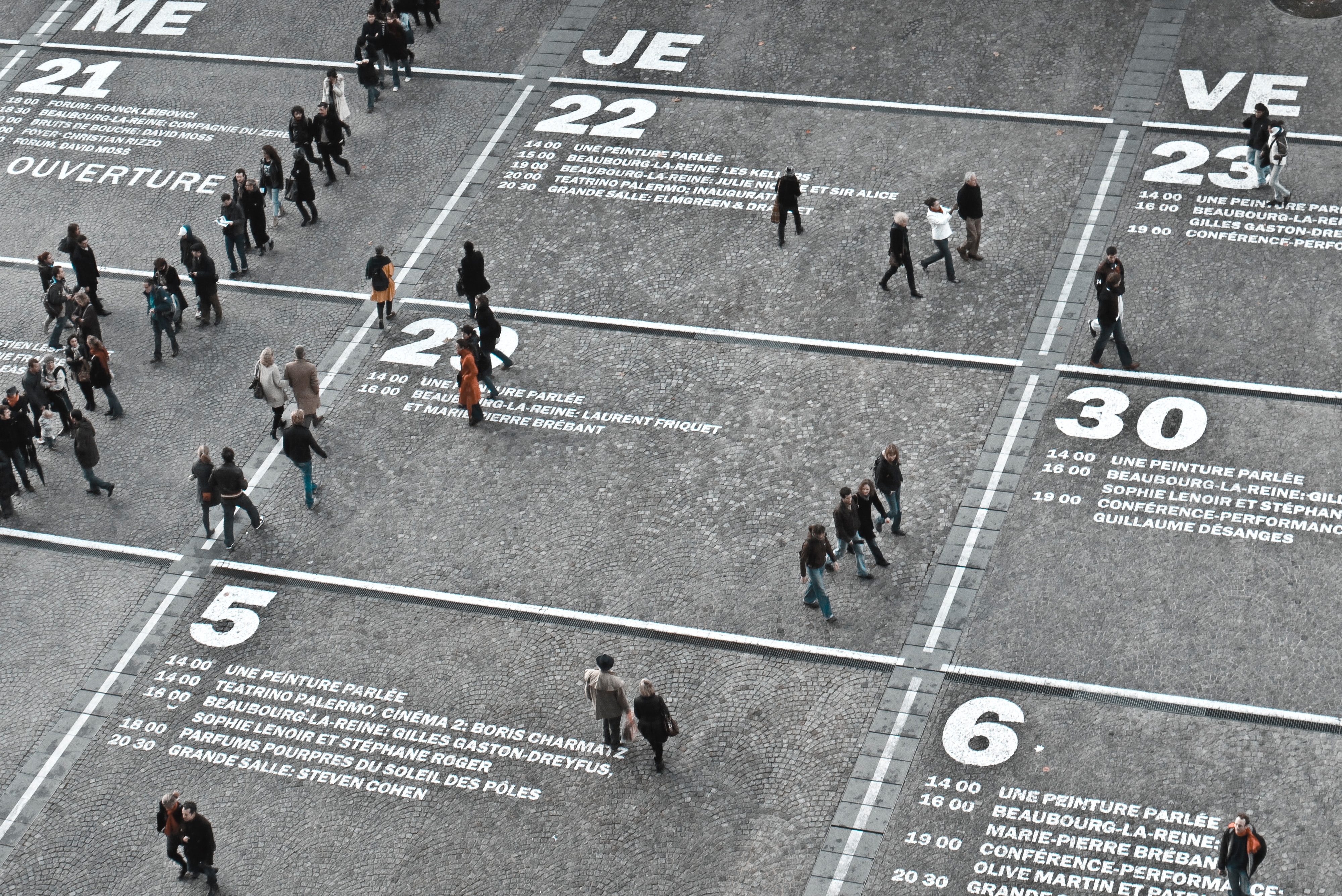 Corporate events are also different in scale. Some events are small and are held in conference rooms while others need larger venues to accommodate the number of attendees. Hotel corporate events are advantageous because in most cases, hotel staff is ready to assist and accommodate your requests. They also have access to third vendors that can make your corporate event more impactful that will help to improve attendee experiences.
While you have hotel staff support at your beck and call, you're still in charge of planning the whole event. The Organizing Committee still needs to arrange attendee hospitality, entertainment, catering, transportation and other background details.
Planning a successful corporate event in a hotel may seem daunting especially if it's your first time, but it is very doable and can even be exciting. Here are some tips on how to plan a corporate event in a hotel.
Type Of Event
When planning for a corporate event in a hotel, it's best to know what type of event you're going to host. Is it a product launch? Is it an executive meeting with all board of directors? Is your company pitching to new investors? Knowing what type of event will tell you what you need to do in order to make the occasion successful.
For example, product launches are usually big marketing events where many people outside the company are invited. They also involve entertainment so you need audio-visual equipment and perhaps a stage. On the other hand, board meetings are very different. They usually need Teleprompters, projectors, podiums and the like.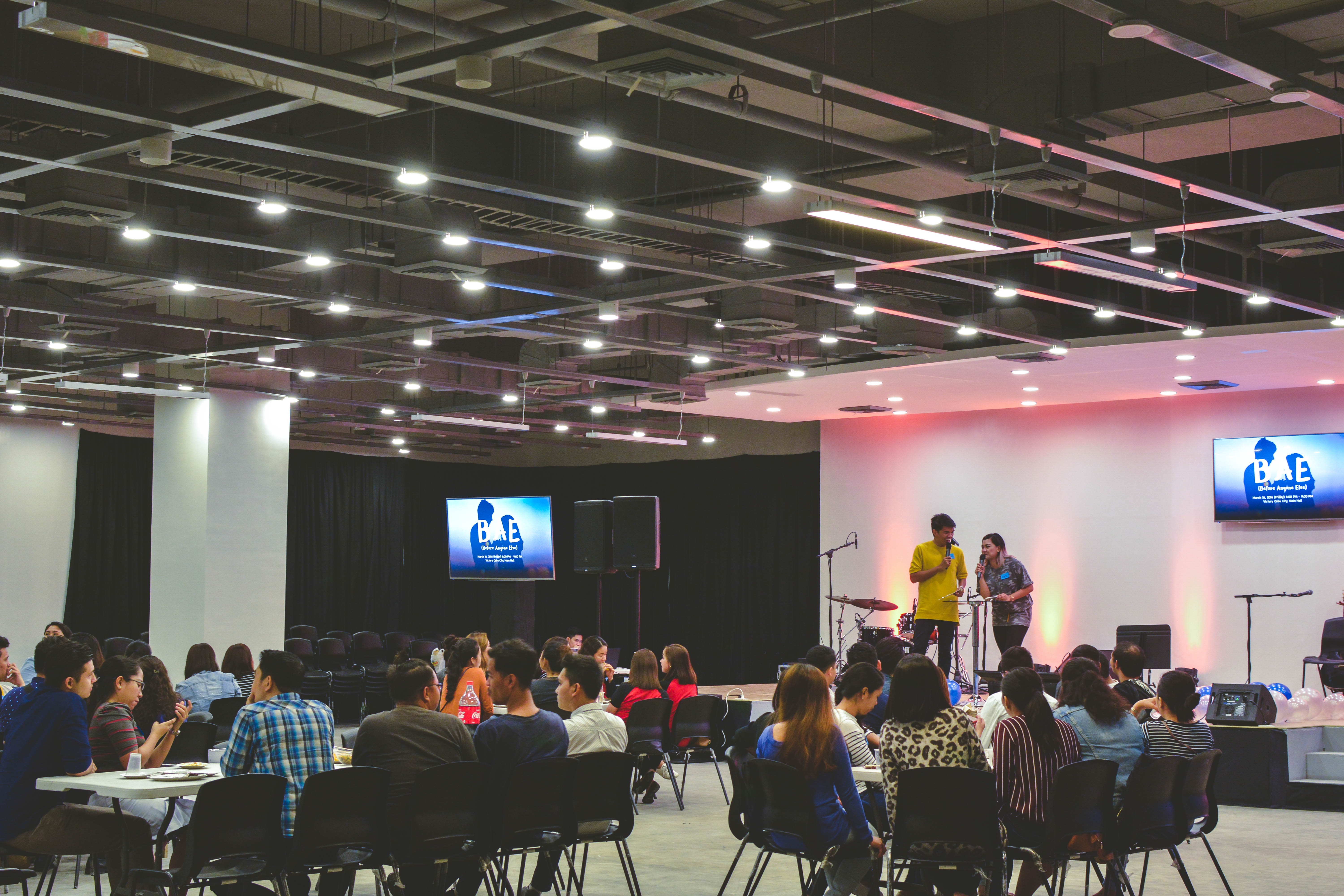 Event organizers who are having a hard time planning a corporate event can ask themselves "what's the event's objective?". Answering this question will give you a deep understanding of what needs to be done and will allow you to communicate more effectively with other shareholders.
The objective will also help you determine who the attendees are. For example, during trainings you might need to invite an expert or a resource person who will be speaking to the attendees.
Create A Budget
Management will usually assign a budget for company events. The size of the budget is usually proportional to the size of the event. This means that in most cases, meetings in the conference room will either receive some financial support or none, depending on the attendees and type of meeting to be held.
Whatever the case or type of meeting, knowing how much you can spend will impact on the corporate event you are organizing.
Budget is important because it has a big effect on the venue, resource person, catering level, entertainment and staffing. This is why it's essential to take every cent into consideration when budgeting for a hotel corporate event.
Once you have an idea of how much you can spend, it's now time to map out all expenses so that you can make an informed decision. For example, you might have a hotel in mind but it's out of your budget. Mapping expenses will give you an idea of what's within your price range.
For first time event organizers, budgeting for an event can be terrifying. To make things easier, you can ask for reports of past meetings and events to get an idea of how much a specific affair costs. Not only will this help you in the costing, it will also give you an idea of what to prepare for said event.
Transparency requires organizers to account for every expenditure, so make sure you have a record and documentation of every penny spent. Another good tip is to add an allowance for unexpected expenditures. Unforeseen expenses such as rental for additional equipment or transportation can derail a corporate event in a hotel so it's better to be prepared.
Money for large corporate events with multiple components can be managed more easily with budget management software. This type of tool will help you organize a budget, track expenses easily and generate budget reports.
Hotel Sourcing
Now that you know the type of event you're hosting and a budget, you can go ahead and select a hotel. Some of the factors you need to consider include capacity, location, availability and logistics. Having a clear understanding of the undertaking can help you select a hotel that will not only cater to your company's needs but the attendees as well.
Here are some things you need to know when sourcing a hotel for your corporate event:
Firstly, the hotel needs to be within the allotted budget. Always remember that you still need to pay for other expenses like catering, housekeeping, speaker fees, etc. Exceeding the budget can greatly affect the experience of your attendees.
Next, the hotel needs to be big enough to accommodate the number of guests you intend to invite. Hotels usually have different sized rooms that you can rent so make sure that you pick the appropriate size so that all guests are comfortable.
The hotel also needs to be accessible to all attendees. It's best to find a hotel that's near the subway or bus line. Always remember that not all of the attendees have cars. The same is true for other vendors like caterers, organizers and others concerned.
Lastly, the hotel should be available on the intended date. This can be challenging when you're only given a short time to organize but a call to the hotel can clear things up quickly. You should also have back up venues so that you can call these hotels to ensure that you have a location to host your event.
Once you know where you're hosting the event, make sure that you visit the hotel for a proper ocular inspection. Everything you need should be in the hotel. For hotel corporate events, many venues require the signing of a contract. Aside from the financial side, hotels require this for events to ensure that both parties understand their responsibilities. Before singing, make sure you understand every aspect of the contract. If in doubt you can have another person or lawyer take a look at the contract.
Invite Attendees Or Market the Event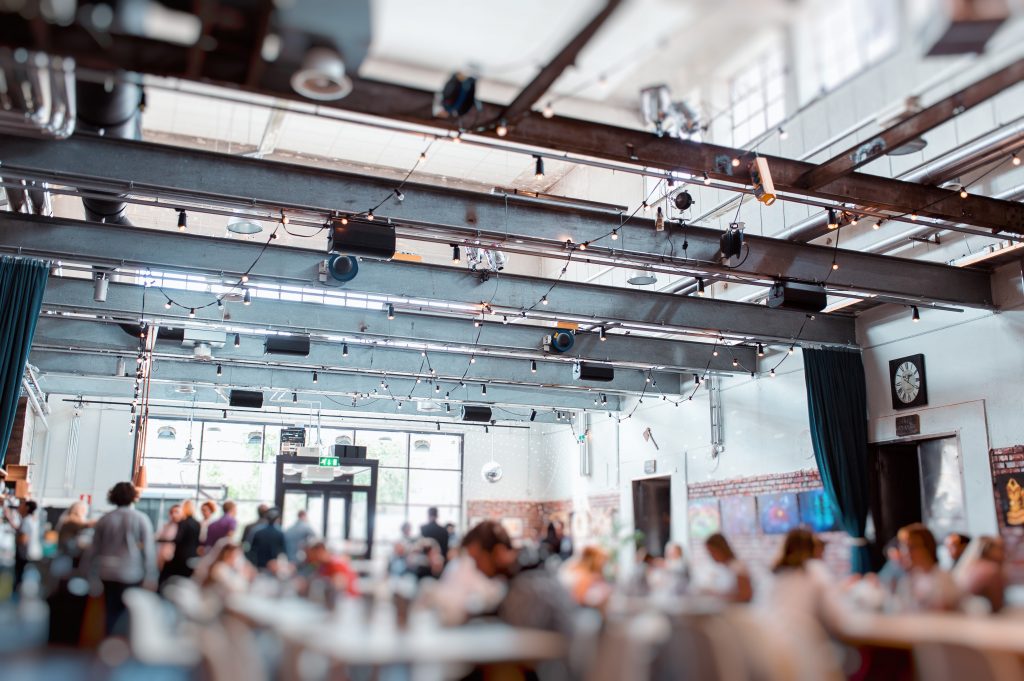 A meeting or product launch is not an event without attendees. Make sure to invite all the people who need to be there. Even if the event is a meeting between colleagues, invite them through email and always ask them to RSVP. This will help you confirm not only their attendance but the number of attendees as well. Hotels sometimes require companies and businesses to submit a final number of attendees so that they can allot their resources more efficiently.
The easiest way to invite attendees is through email. However, some events will require a personal invitation – you have to personally see them or phone them yourself - especially if it's a guest speaker or CEO. Once you have personally invited them, you can follow up with a formal written invitation for the event along with an RSVP option for final confirmation. The same is true if you are hosting a meeting with client or other companies. Invitations should be worded formally to present a professional front.
Having attendees at a hotel corporate event is very important. For events like product launches, you need to market your event so that more people will go to the launch especially if it's a public event. Keep in mind that having more people there is advantageous because your product gets more exposure. Consider marketing tools like social media, press releases, radio ads and the like to market your event successfully.
Attendee Engagement
Did you know that attendee engagement differs on the basis of their age, persona and location? According to a study conducted by Cvent and Edelman Intelligence, event expectations by millennial from the United States is different from a baby boomer in France.
This is why event organizers need to deliver a unique and engaging experience for every attendee because if a corporate event in a hotel cannot generate engagement, attendee retention rate is low.
As we all know, human attention span has shortened greatly in the digital era. This means that PowerPoint presentations are a thing of the past. Event organizers today need a solid digital attendee engagement plan for meetings, conferences and corporate meetings to be successful and keep attendee focus.
For example, conferences need to be interactive, product launches need to be available on social media and shareable through hashtags, live polls for marketing and the like. Most of all, speakers need to be engaging. Content should be designed in a way that discussion is encouraged. Always remember that attendees need to feel that their presence is necessary and this can be done by encouraging them to participate.
Hotel Event Planning Checklist
No matter how big or small or experienced an event organizer is, having a checklist of all the things you need to accomplish before the actual event is necessary. Corporate events are very easy to plan if you have an organized system of tasks that need to be accomplished and delegated.
Organizing an event can become monotonous but different events have different requirements. Not all corporate events are held in a hotel so you need a different checklist depending not only on the location but on the objective as well.
Most all, checklists are important because they tell you what you need to accomplish daily, weekly or monthly to ensure that everything you need for a hotel corporate event to be successful. It will also keep you organized and keep you motivated to take action and complete tasks.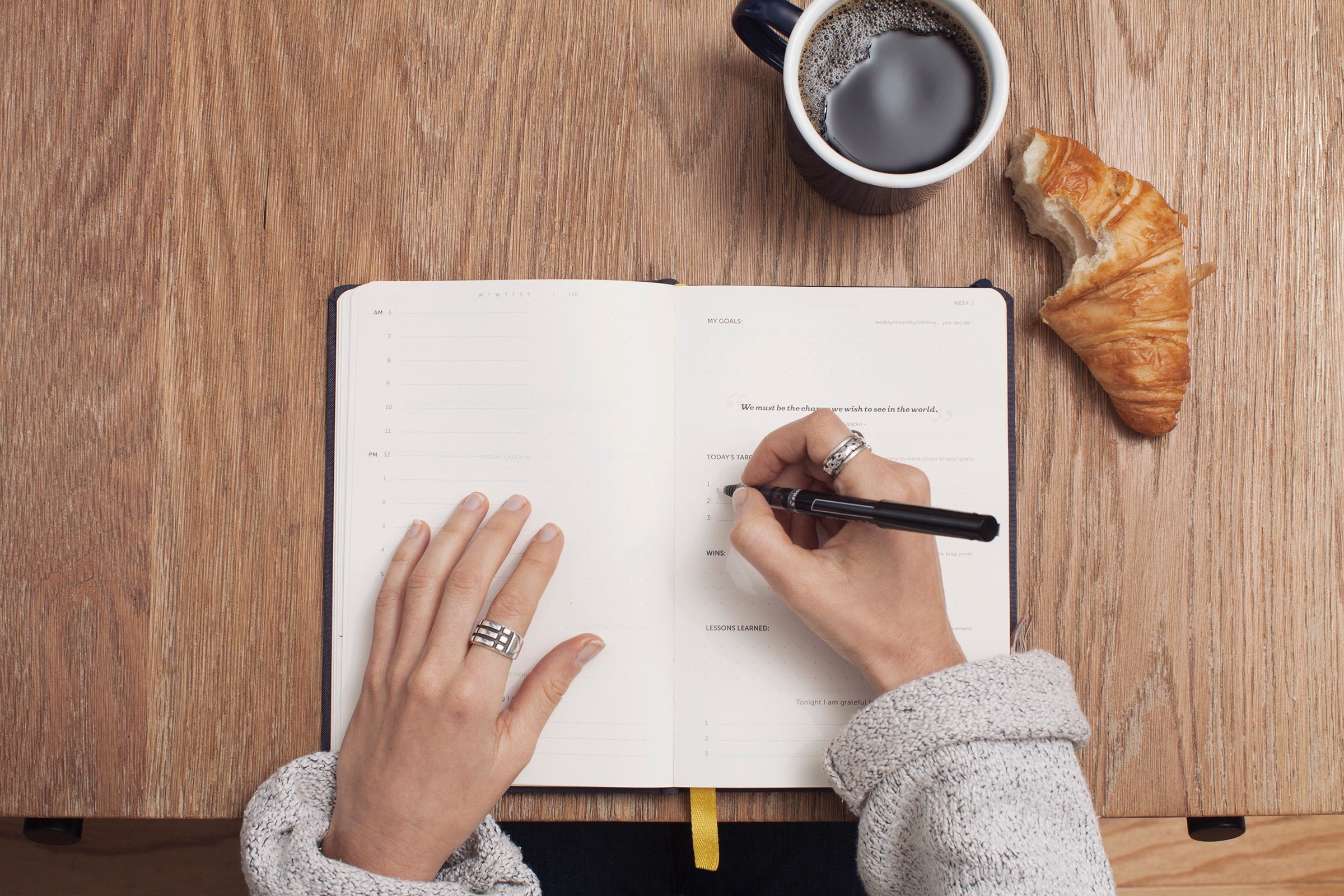 Since not all corporate events are equal, you might need to revise your checklist every time there is an office affair. Communicate effectively with management so that you can create a fresh checklist and you can accommodate all their requirements. This will help ensure the success of your hotel corporate event.
Wrap Up
In the end, it all boils down to preparation. A good event organizer is prepared not only for the event itself but also for surprises that can happen during the occasion. Having a Plan B, C and even a D will never hurt you. Having contingencies just in case is always better compared to being caught unprepared for unexpected issues.
Good communication not only with management but also with the attendees and the hotel itself will also help your hotel corporate event tremendously. So always communicate to ensure that everybody is on the same page and knows what they need to do and when they need to do it.