We understand there's an event for everybody, and that's what makes life so energizing for event organizers and participants also – each event has its own remarkable arrangement of prerequisites. These events are gathered into three significant classifications, which we will discuss today.
These events are grouped into private, corporate, and charity events. In case you are organizing a meeting or a golf competition, organizations utilize corporate events to unite individuals and create relational connections that could likely not exist in the workplace.
In any case, these events are not restricted to business alone. There are additionally private events like child christenings, birthday celebrations, and year's end parties. We could, in like manner, have philanthropy events and pledge drives to raise funds for a specific reason.
In this post, we will be taking a gander at the six major types of events that are available in the event management industry and also help you identify which group you belong to.
1. SEMINARS
Seminars or Workshops are classified under the corporate event - they are typically shorter occasions, lasting anywhere between a few hours to a couple of workdays. They have single or different speakers and usually keep all members together in a similar space. They are frequently used to prepare workers and managers, and in opposition to mainstream thinking, the success of these workshops promotes interactivity.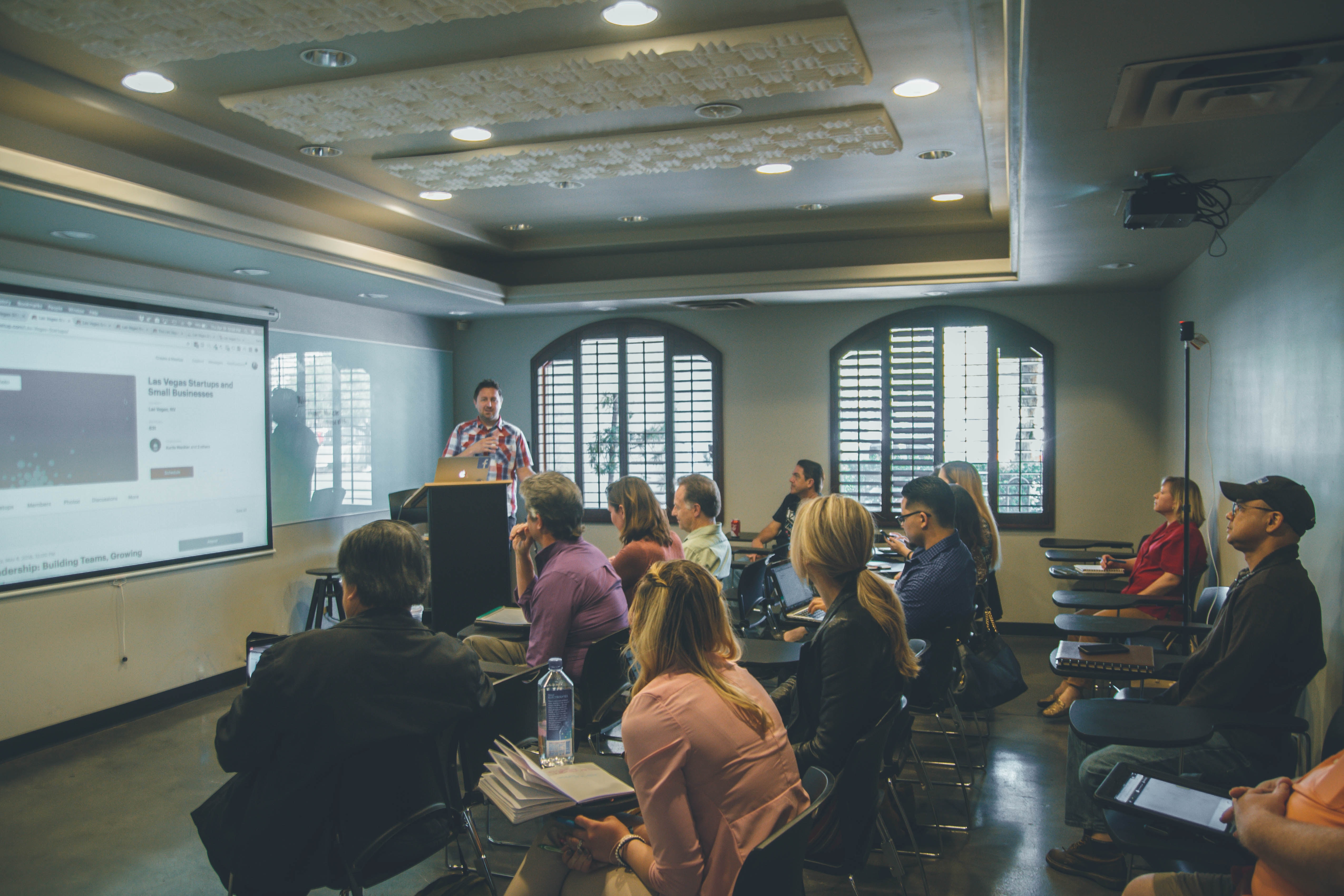 A workshop can be held at any place, a central organization station, or even online with the correct business specialized technology and tools set up. In this way, if you are an event organizer or an association whose expectation is to organize an event that will help your representative to develop, this sort of event is excellent.
They are the ideal chance to hook your crowd. Also understand that, if your audience enjoys your seminar or better, if it gives them genuine worth, at that point, participants will remember their experience and consistently value your company as a pioneer in such business world.
2. CONFERENCE
Another type of corporate event is the conference. These events are usually organized by an event planning organization, board of trustees, or event facilitator, with members from outside the area. It, as a rule, gives monetary advantages to the city. Like a seminar, they are expected to invite speakers and give significant learning experience to its participants. Conferences generally last more and are frequently at a bigger scale than workshops.
All the more along these lines, conferences have various sessions that spread out over days, sometimes till the end of the week or even the whole months if needed. They are held in areas as little as meeting rooms or as enormous as an entire showroom, starting with a keynote session and afterward offering breakout sessions by theme as well as networking opportunities.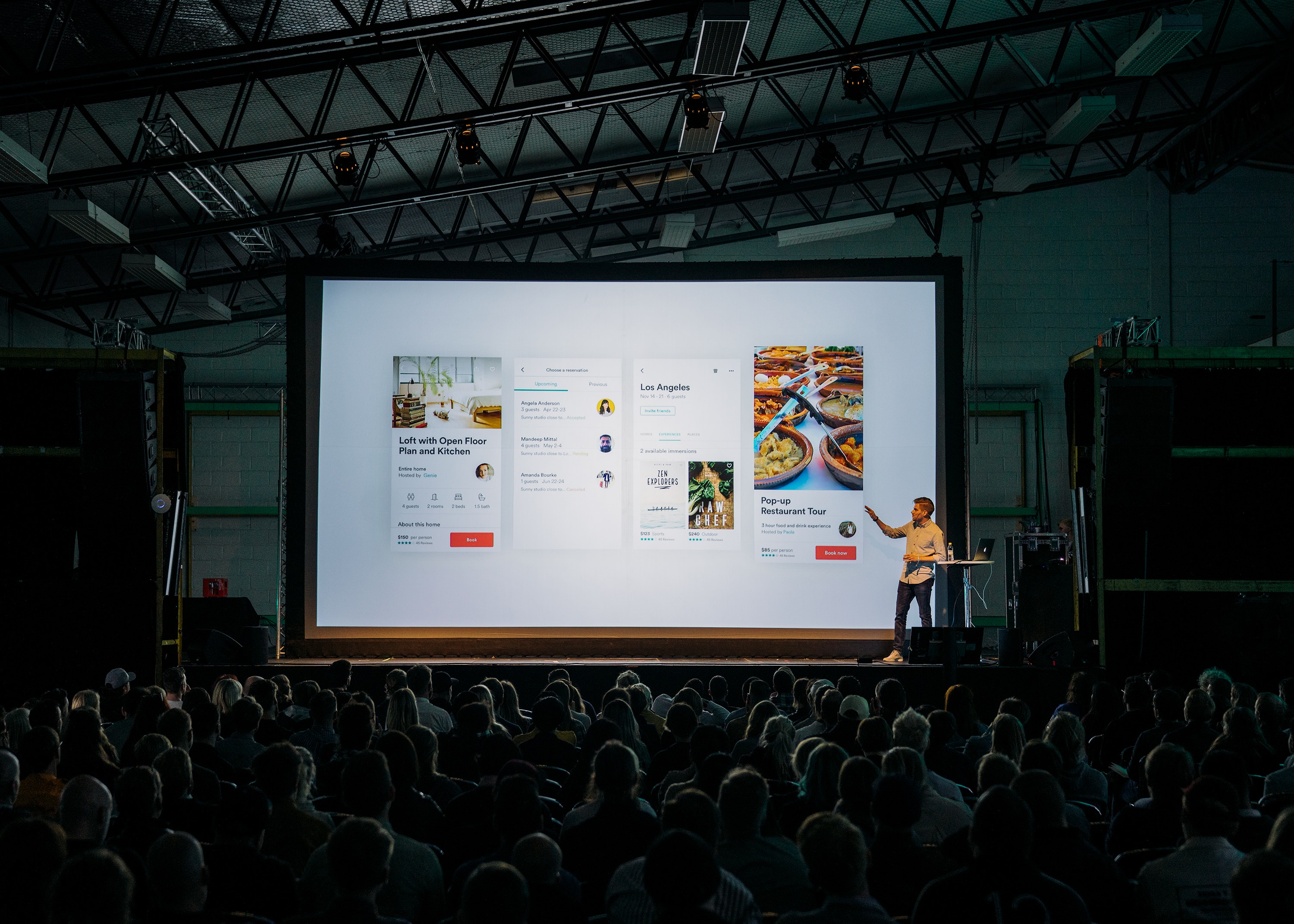 The objective of any remarkable conference is to arrange a gathering of individuals with related interests and give them valuable on subjects they care about and are similarly invested in.
Even more, they are a prominent addition to any event tactics as they can be made very inexpensive depending on the number of members and other brand's sponsorship.
Microsoft Ignite conference is a typical example of a massive scale event. It is one of the most comprehensive meetings of the year. It is the scene to gain from other specialists, network with like-minds, and learn about the most recent innovations.
It explicitly takes into account the interests of product designers and their users. Its activities incorporate a top-rated speaker like Bill Gates and concourses that show clients how to capitalize on their product.
3. TRADE SHOWS
Regardless of whether you are the one organizing or going to an expo, this sort of corporate event is an incredible opportunity to display your products and showcase your brand to different organizations or the overall population.
Many companies regularly go to tradeshows as a means to generate a lead for the organization. They may likewise decide to host or support a tradeshow to strengthen their brand as a leader in their industry among the companies that are present.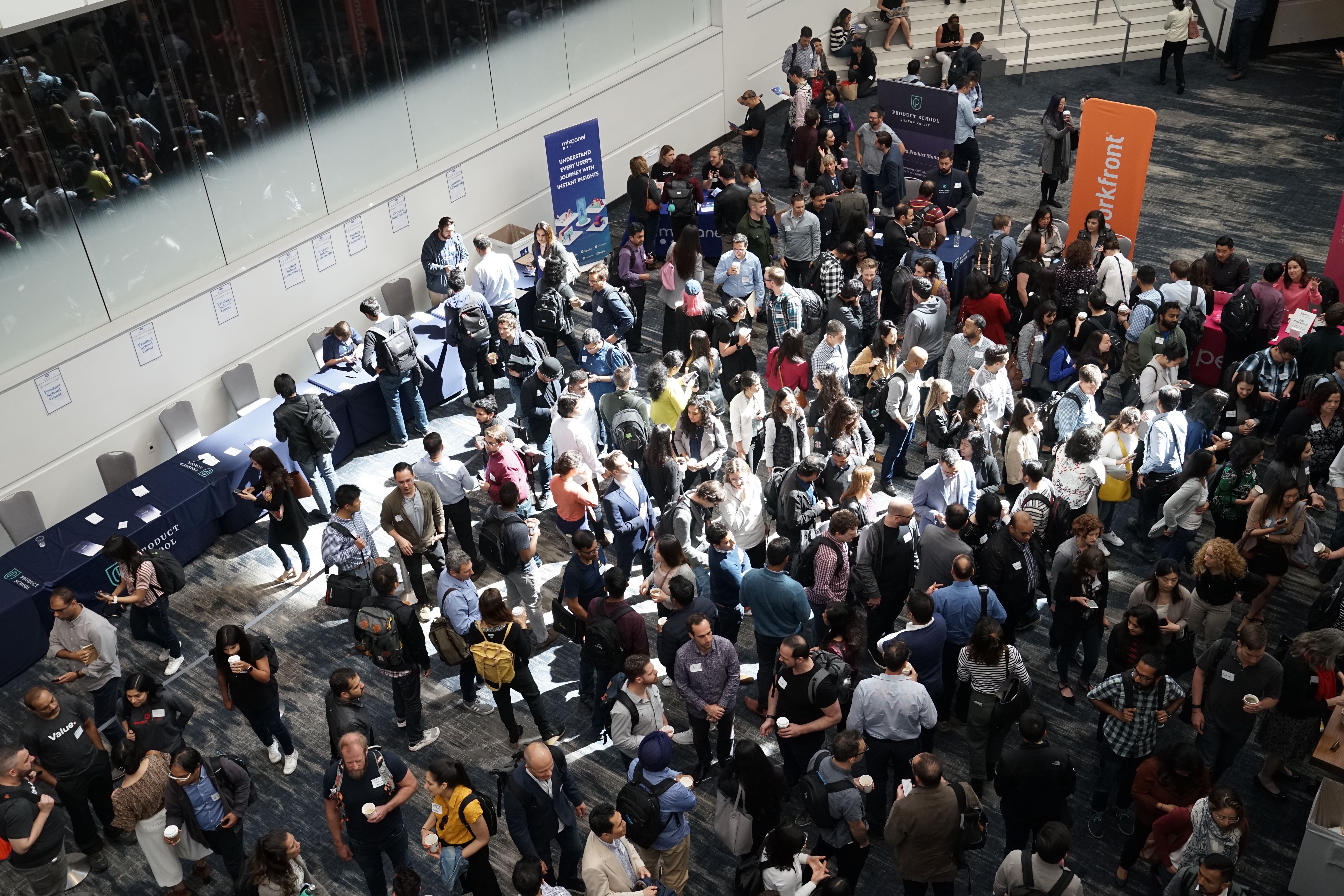 Planning these kinds of events includes providing sponsorship rates for stall space, publicizing, promotion, and talking stage, where several organizations come together to speak with potential clients. These public exhibitions are held in large halls, displaying the products and services of usually several sellers.
Hence, by going to a local or in most cases, international trade shows, enterprises can boost their profit through promising business connections with both clients and other organizations. So if you are organizing an event like this, make sure your stall stands apart by utilizing animated lighting, lovely screen displays, lucrative offers, and so forth.
4. PRODUCT LAUNCHES
Product launching is intended to create media and industry buzz around a product before its release. These events may incorporate an excellent introduction from the organization's most significant officials about the product.
They assume an essential job in showcasing a new product and, when expertly done, can radically build brand presence before the overall population gets an opportunity to try it.
It could be an internal meeting with top executives to informing all representatives about any up and coming product to a large event that creates a buzz around a product among clients and the media space at large.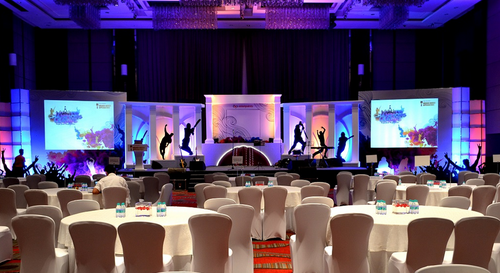 It frequently includes people from the press who report on the item being displayed. The success of these events is, to a great extent, dictated by the planning, strategic planning, and the general degree of satisfaction of your participants.
However, when it comes to significant product launches, it is usually big parties with distinguished guests and entertainment, as well as food, depending on the business or industry. Apple and Tesla are two organizations that have perfected this launch model.
Therefore, regardless of how much planning that goes into these, know that product launches ought to consistently concentrate on the end-users as well as, or significantly more than, your own organization.
5. PRIVATE EVENTS (Weddings, Birthday and Festival gatherings)
An incredible event coordinator will consistently discover a reason to celebrate, and facilitating a themed gathering can genuinely help make a private event and eventful one for your crowd with enriching and best cuisine experience.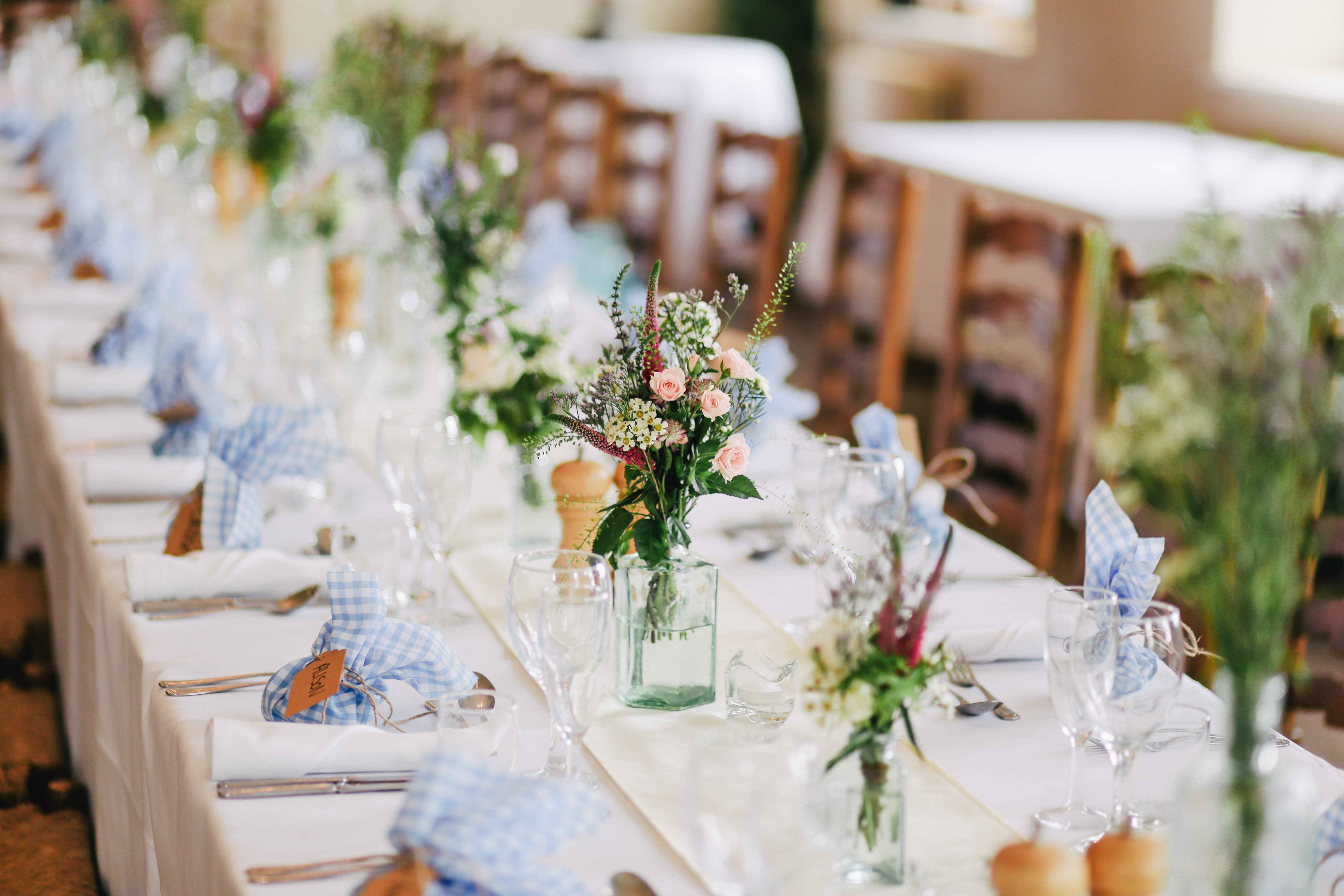 Private events like weddings, for example, are utilized by people who need certain visitors and not the general public to arrive at the venue.
Private events will have a list of people to attend to guarantee the setting isn't available to the general population.
From close get-togethers to events with massive lists of people to attend, an innovative event idea could be ageless – For kids' birthday most notably, an event organizer could think of topics like Alice in Wonderland, superheroes themed party, and so forth – or follow a specific date or event, for instance, the Coachella if it's a festival gathering.
At private events, innovativeness ought to be your unparalleled partner here. These events can't happen without inventive amusement exercises. Make sure your wedding, birthday, or even the year's end party is fun and unwinding for everybody.
In most cases, they don't generally require event management plans and are regularly run by bunches of people for special family days yet if you plan on such event and need it to be real interest and have a lasting impression on the crowd, you may need to put in a lot of effort.
6. CHARITY OR FUNDRAISER EVENTS
The main objective of these sorts of events is usually to fund-raise for selected philanthropy or non-governmental corporation of their decision using mediums such as society balls, games, auctions, and so forth. Also, it's additionally worth requesting that suppliers lessen or remove their expenses in return for the chance to join an event with a great cause.
Some charity events may likewise request supports for an individual participating in a competition to fund-raise for charity, and these events run from sponsored runs, cycling, skydiving, or walkathons.
Lately, however, people don't need to go through extra miles to raise funds for a cause. Most individuals go through online fundraising systems like GoFundMe to raise for, let say, participating in an Olympic event.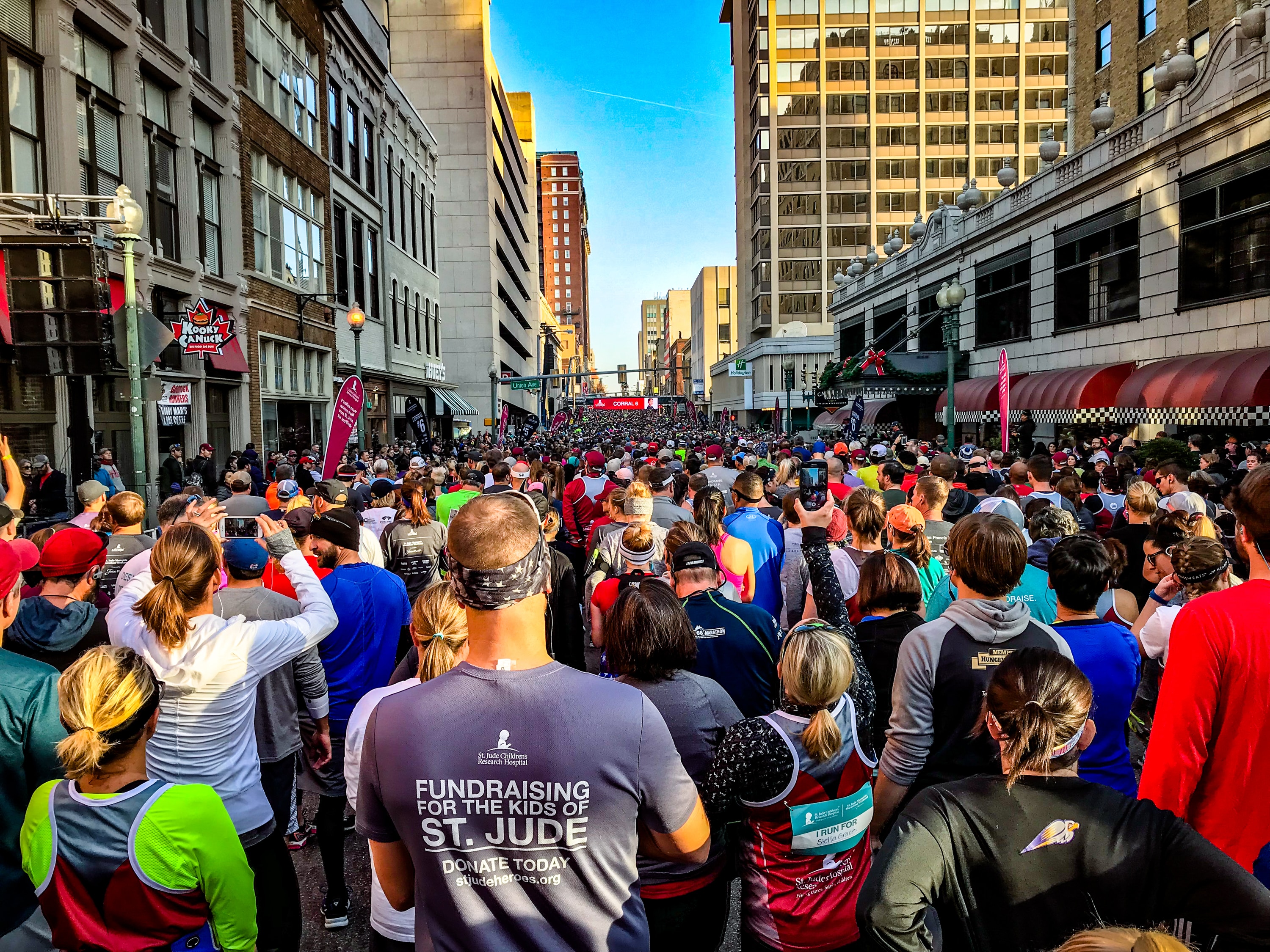 These sponsorships also serve as a give and take between a business and a non-profit. A company gives funds toward costs related to a charity event, and consequently, the company enjoys some public exposure and promotion through the charity event. A sponsorship achievement rate unequivocally depends on the benefits that it can provide potential partners.
These sorts of events additionally give a type of entertainment from live music to guest speakers. Regardless of what is on the theme, they support fun over efficiency and allow participants to have a blast with great refreshments as well as food.
CONCLUSION
Since you have a few thoughts added to your repertoire, it's an ideal opportunity to incorporate these prominent events. Regardless of whether you or your business has never organized an event before, it is never past the point where it is possible to begin.
The experience of working with varied event types is an essential resource for all event planners. By exhibiting adaptable knowledge on corporate event planning, you can become a leading force in the industry.
On the off chance that you want to strengthen your group's self-confidence, some kind of organization gathering or team-building event would work. However, if your intention is to establish yourself as a pioneer in the business, consider organizing a conference. Or if you just want personal quiet time with family and friends with no disturbance whatsoever from the general public, then a private event works best.
Here are a few points to take note when planning your next event;
Think about what you need to accomplish - if the event doesn't share your objectives, at that point, it's not the one for you.
Discover what will intrigue your group of spectators - you can do that through social media polls or surveys to get the direct thought of what they need to see. Twitter is a fantastic platform to do that.
Get your group together and talk about the idea of organizing events.
Set up a calendar and assignment for preparation, developing, and executing your events plans.
Figure out who will be accountable for what and whether you should enlist an event planner.
Consider what's been done previously - most notably in other similar events and make yours perfect.
Everything comes down to what would you like to accomplish and what essence you and your group can add to the event. By the day's end, it's about helping people network and uniting them. So book your event venue from the button below.
---
---
You might like to read these blogs too: