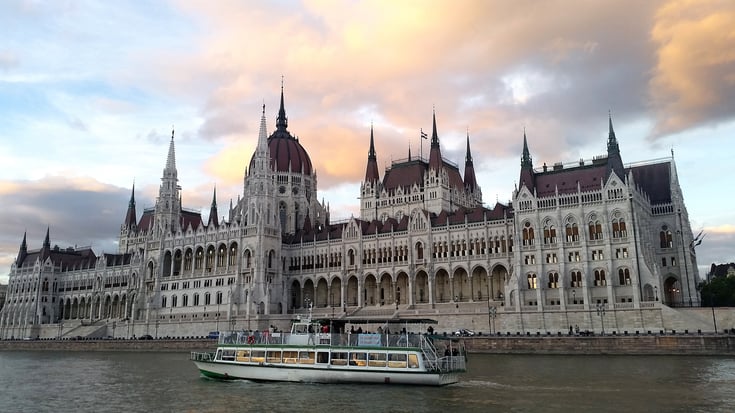 Hungary is a country located between Central-Europe and Eastern-Europe with a population of about 10 million people.
If you are looking for a new place for your meetings and conferences then take a look at Budapest, the capital of Hungary ! There is never a dull moment in a city like Budapest. With its vibrant atmosphere and picturesque but at the same time contemporary streets and buildings, this place will definitely enchant you! From the ancient downtown to the rural outskirt there are a lot of wonderful sights to see and exciting activities to do.
After your business hours are over you should take a trip and discover the region. You could visit the Parliament which is famous of its impressive architecture. It was built in a Gothic Revival style and is located in the astonishing downtown next to the Danube River. Another popular tourist attraction is the
Heroes' Square, which is well-known for the the Seven chieftains of the Magyars and other important Hungarian national leaders, as well as the Memorial Stone of Heroes. Whats more, it is also one of the biggest and most bustling squares in the town.
If you would like to get away from the cosmopolitan area, we recommend you to go and visit the

Margaret Island

,

where you can play some outdoor activities and take a walk or run as well. There are also many cultural events and exhibitions that take place in this area, especially during the summer.
1. Budapest Marriott Hotel - Close to the treasured landmarks
4. The Aquincum Hotel Budapest - With panoramic views of the Buda Hills
The Aquincum Hotel Budapest is surrounded by medieval streets, wineries, restaurants. Moreover, the hotel has a beautiful green park too where you can take a walk and relax after your conference. As it has been mentioned before, there is a breath - taking view of the Buda Hills. Bars, 14 meeting rooms, a restaurant and a 1660 square feet of thermal spa are included as well. The hotel provides a relaxed atmosphere for leisure visitors and a comfortable business environment for corporate guests.
5. Danubius Health Spa Resort Helia - A resort with a great view of the city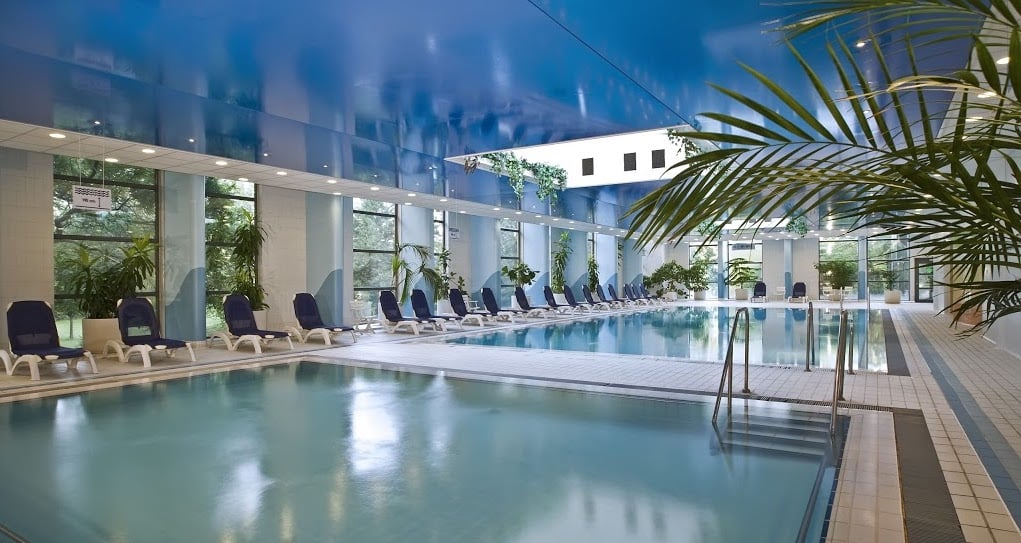 The Danubius Health Spa Resort Helia can be found next to the River Danube and offers great fitness, spa and conference facilities. There is a 2 - storey fitness room with an astonishing view at the Buda Hills, the Danube River and the Margaret Island. The city center can be easily reached within 15 minutes too. The Jupiter Restaurant serves international cuisine along with live music in the evenings. Furthermore there are 9 conference rooms that are suitable for up to 400 people. Every meeting room is soundproofed and equipped with the latest technical equipments.
6. Gresham Palace - A place with Art Nouveau Architecture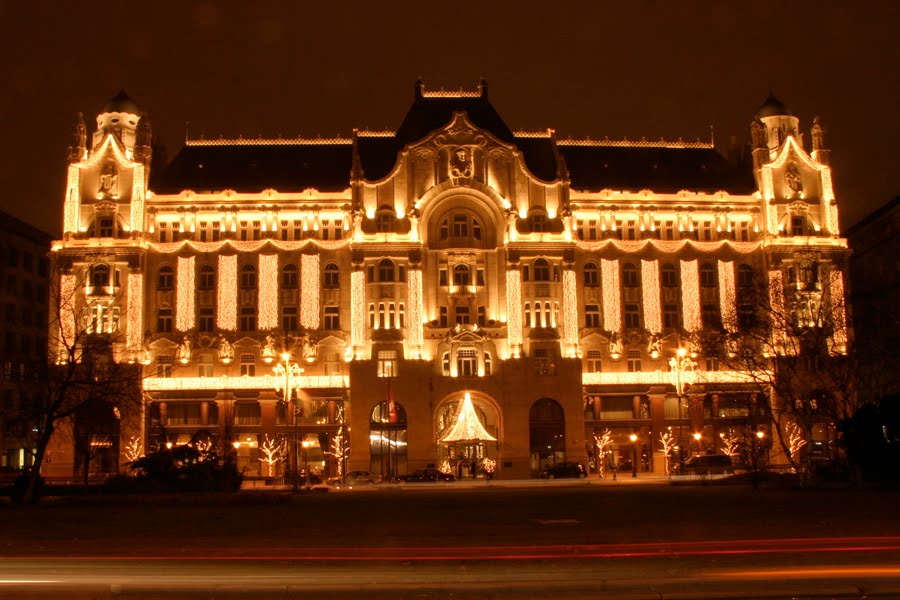 The Gresham Palace is located on the Szechenyi Square along the River Danube close to the Parliament and the Vörösmarthy Square. The Hotel won Tripadvisor's Best Luxury Award in 2009, 2012 and 2013. All the meeting spaces at the hotel are equipped with advanced lightening, wireless Internet access and all there is a stunning view of the Buda Hills. Whats more, the hotel has a huge spa area where you can relax after a tiring day.
7. The Three Corners Hotel Art -

A touch of Belgian hospitality in Hungary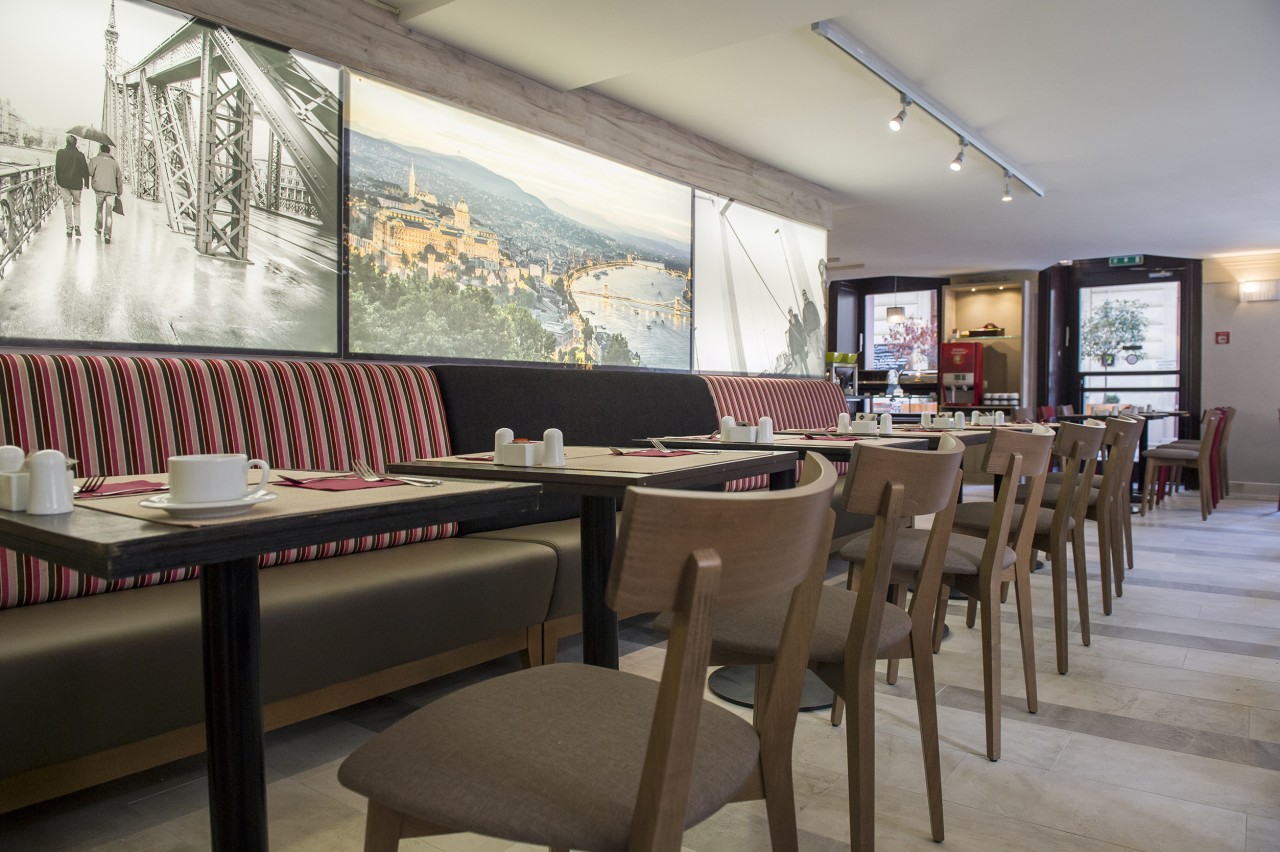 The Three Corners Hotel Art is located within only 5 minutes walking distance from The Vaci Street right next to the River Danube in the historical downtown of Budapest. It is one of the main pedestrian streets and probably the most famous street in Budapest. One of the most popular cafes in Europe, the Gerbaud cafe, is also located on the street. There is a Finnish sauna too for the guests who return from a long day of sightseeing tour or who wish to relax and rejuvenate after a tiring day of attending meetings or a long conference.
8. Hotel Palazzo Zichy - Where history meets present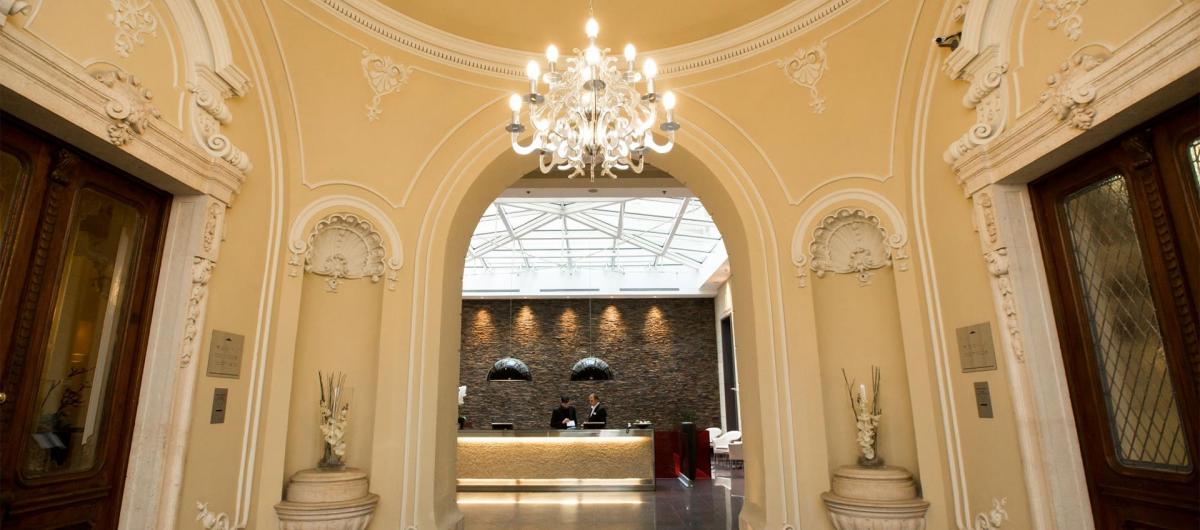 The Hotel Palazzo ZIchy is a historical building, which was built in the 19th century and has been functioning as a four star hotel for more than 10 years now. Since then it has been welcoming guests with 80 well - equipped contemporary and vintage style rooms. There's a business centre with several computers as well as a wellness area with relaxation room (massages available to book via reception), a sauna and small fitness room with several cardio machines. The conference rooms are air-conditioned and complementary Internet is accessible too. The mains sights for example the Parliament or the Vaci street can be reached easily even on foot.
9. Hotel Memories Budapest - Rumbach Space Events & Conferences - An exquisite property for holidays and conferences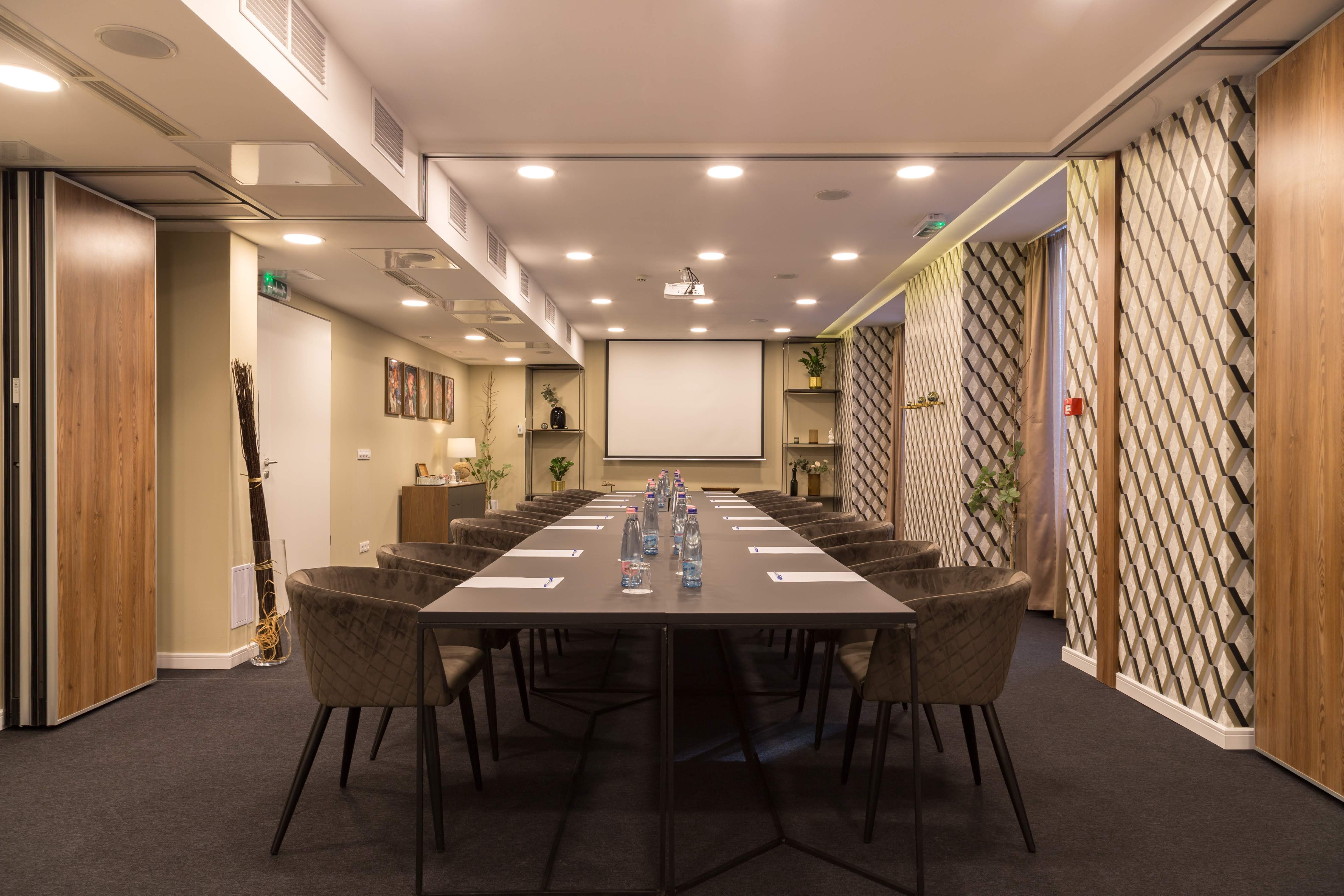 Situated next to the Inner city district close to the city centre, the Hotel Memories Budapest - Rumbach Space Events & Conferences is ideal for conferences and business meetings in Budapest, as well as for private events and festivities. There are four air-conditioned meeting rooms with modern furnishings and natural light covering the meeting room areas. Some of the rooms can be combined with one another, and provide space for events and seminars of up to 90 people. Comfortable rooms, excellent location and the best transport connections are all leading to a relaxing stay.
10. Expo Congress Hotel Budapest - A pleasant accommodation in the shopping area of Budapest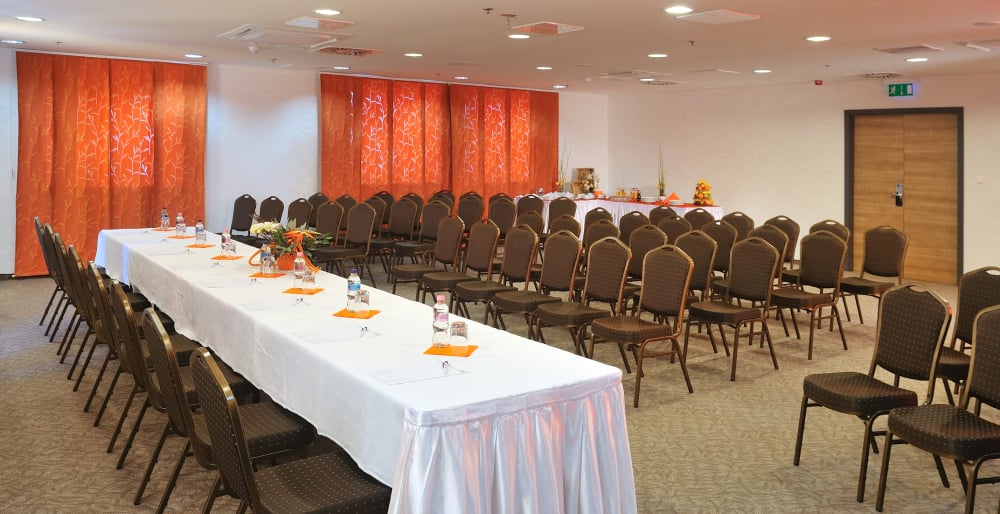 The Expo Congress Hotel Budapest is situated in a historical building close to the Szechenyi Thermal Spa and the Vajdahunyad Castle. The hotel provides Wi-Fi, a fitness studio and meeting facilites too. It is an ideal place for your conferences and meetings as well as for the activities after the meetings because the contemporary accommodation is in the vicinity of exhibition centres, convention centres and trade fairs.
11. Fraser Residence Budapest - A fully furnished elegant Budapest residence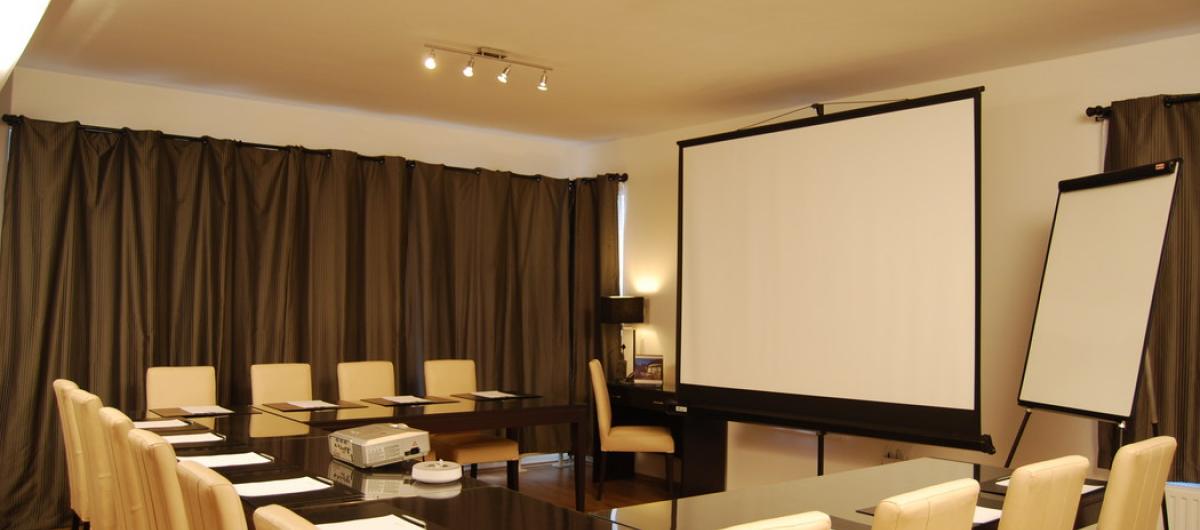 The Fraser Residence Budapest can be found next to the Corvin Promenade, close to the most well - known tourist attractions. It offers a 50 Gold-Standard fully-furnished residences ranging from studios to penthouses, some with a private balcony. In addition, there is a 24/7 reception, complimentary Wi-Fi access. This accommodation is an ideal residence for business and leisure travellers as well. At Fraser Residence Budapest everything is taken care of with their conference and meeting rooms.
12. Courtyard Budapest City Center - A superior venue for prosperous meetings and conferences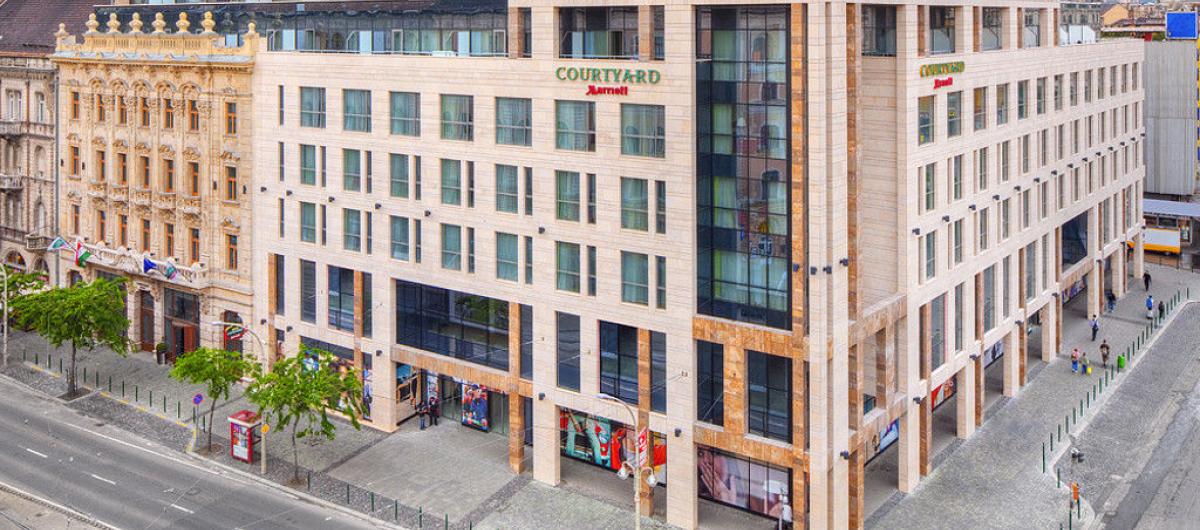 At Courtyard Budapest City Center, a total of 7 meeting rooms are available to rent, accommodating between 10 and 195 guests. With a wide range of meeting room sizes, this is a proper venue to host conferences, trainings and company meetings. Room descriptions will give you further details on the wide area of available room facilities. You will find WiFi everywhere in the hotel.The venue is located in the central area of Budapest, so every place can be reached easily. There is also ample parking space in the parking lot.
13. Lanchid 19 Design Hotel - A cosy place close to the Buda Hills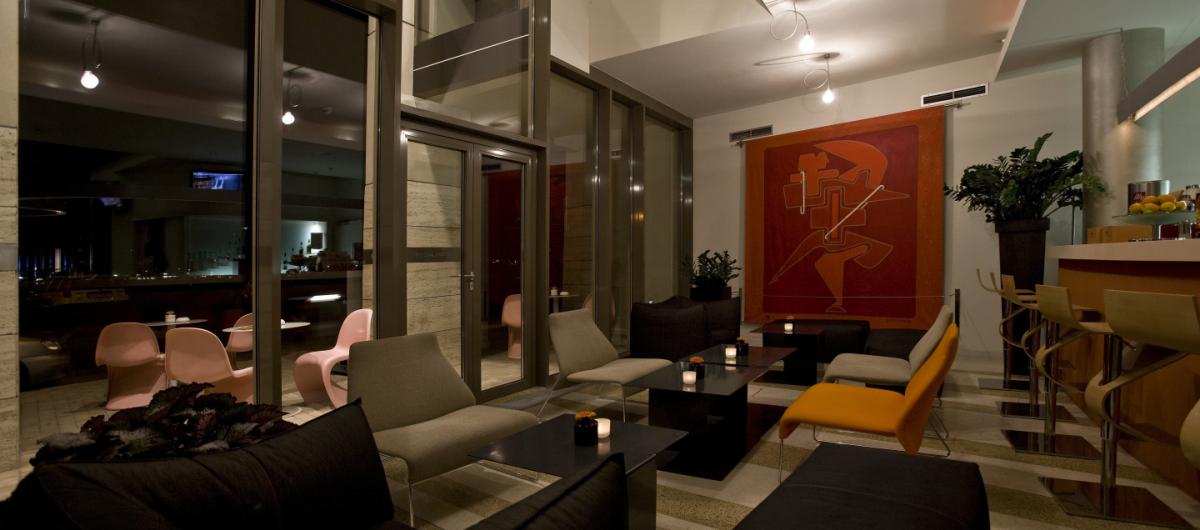 The Lanchid 19 Design Hotel is located on the quiet Buda side, close to Clark Ádám Square, the Chain Bridge and the River Danube.
The hotel has three different-style meeting rooms (120 square meters) that can accommodate up to 100 people.
The private rooms are ideal for trainings, press events or smaller conferences.
They can be equipped in many ways and the most modern audio-visual equipment (pana board, flip chart, projector, screen, laptop) can be found there as well.
The restaurant and staff at the hotel can cater to the event's catering needs, whether it's a simple coffee break, a cocktail party or a multi-course dinner.
13. K + K Hotel Opera - Affordable luxury in a fancy boutique hotel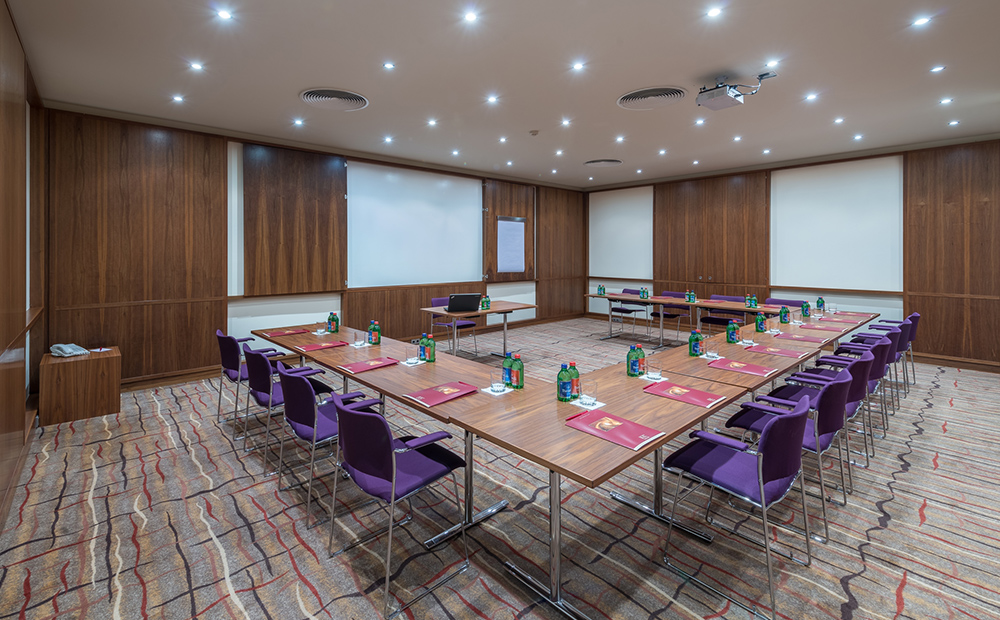 The K + K Hotel Opera

is situated right next to the Hungarian State Opera, the Vörösmarthy Square and the Andrassy Avenue is also in the . The rooms have free Wi-Fi, a flat-screen TV, a minibar and tea and coffee making facilities. The upgraded rooms offer a separate living room with sofas. Room service is available. A complimentary buffet breakfast is served in the contemporary restaurant. The hotel also offers a bar / bistro and massage services, a sauna and a gym. The conference center and parking are available at an additional cost.
Hungary as a meetings & events destination
All of all, if you choose to stay in Hungary for a while, you will love it for sure. It is located in the Middle/Eastern European area which means that it's easily accessible from whatever direction you are arriving. The price level is modest while you still have all the modern luxuries that of any other prosperous western country would have. Commuting within the country is painless, fast and relatively cheap. Food and culture is excellent with a lot of character, which makes the planning of post-meeting activities easy.
Other nearby meeting cities to check out