Anyone who has ever attended more than one meeting in their lives surely knows there is nothing about them that can be taken for granted. Intensive preparation, arriving in a timely manner and utmost concentration for their entire duration are just some of the notions that are required to be a successful participant in a meeting of any kind. If you are at the same time the host or the organizer of the entire event, you can count on the fact that at least triple the effort and requirements listed above will be needed to have everything under control.
Bearing all that in mind, once the meeting is over there is nothing more important for you to do than to take your time to fully recuperate in order to be ready to jump back in the saddle as soon and as fresh as possible. To maximize the effects of this energy recharge period, it is strongly advisable to take part in some kind of recreational activity that would take your mind of anything even remotely related to the meeting you have just finished. Here are several such activities that will enable you to set your mind at ease and your body in motion, with at ultimate goal of getting ready for a fresh start.
Go fishing
If there is one thing a therapist, a general practitioner, and a life coach would agree on is that getting away from the urban environment is one of the safest and fastest ways of reducing stress. One thing meeting attendees would also agree on is that any kind of meeting in any kind of setting involves a great deal of stress. Adding those two things together leads to a score that going outside the city environment is a safe bet for putting things back in balance. Fishing is one of those outdoor activities that bring the fastest and most profound results, and here is why. To begin with, getting to a proper fishing environment means you have to go far enough from the urban humdrum. You will instantly immerse yourself into a completely different setting than the one you spent hours in recently, days if you count all the preparations you had for the meeting. Furthermore, the quietness of the surrounding, interrupted only by the birds chirping, the humming of the water life in front of you and the swishing of your fishing rod, will put your thoughts to a completely new level of peacefulness. Next, the fresh air you breathe and the moderate physical effort you make will harmonize your entire body. In the end, it does not matter whether you catch anything or not, it is the time spent in nature that you truly benefit from here.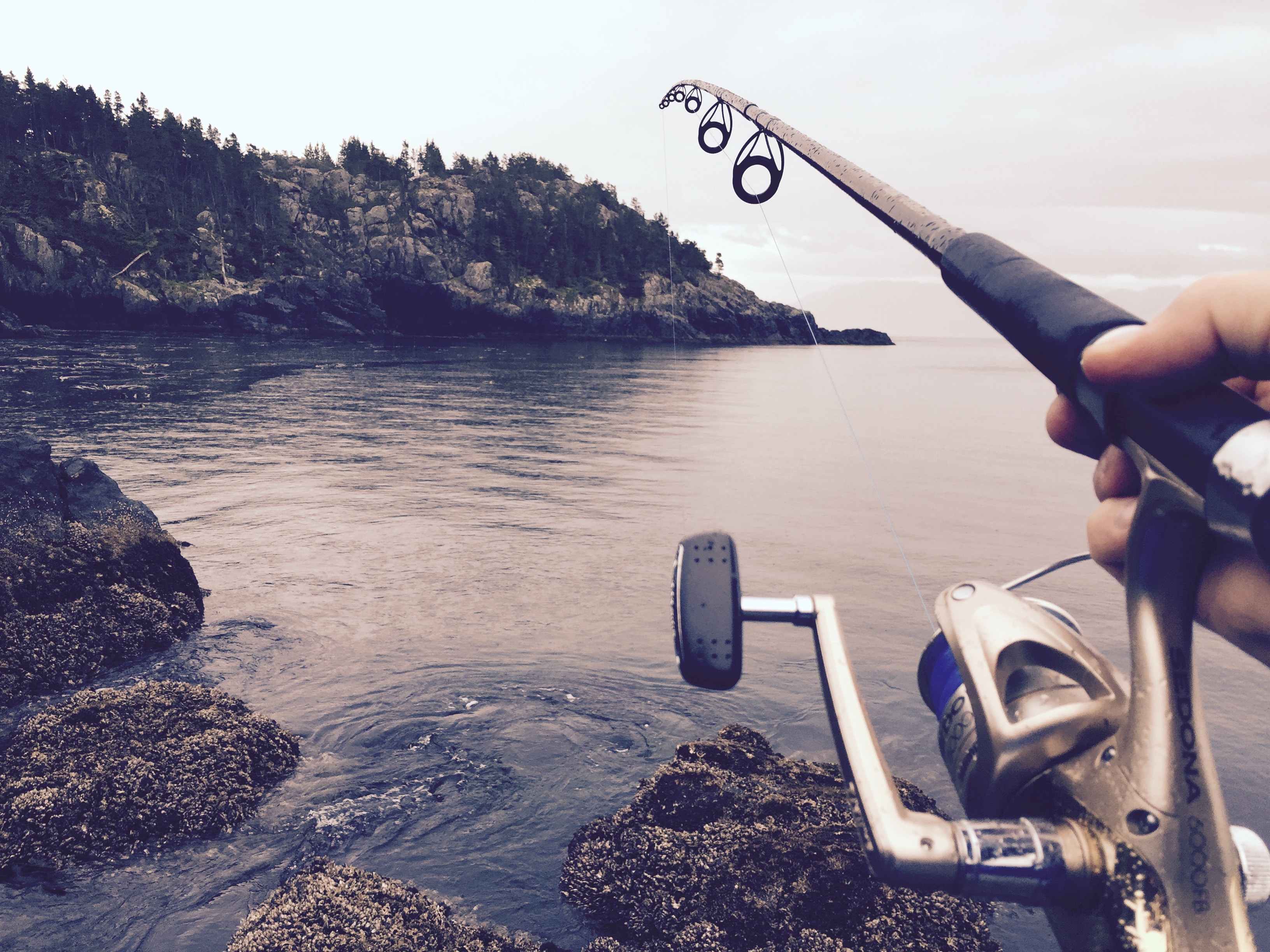 Hit the gym
People are a strange breed. While some of us find comfort and exile in getting back to nature, others need over the edge physical effort to set their minds at ease. If you belong to the latter group, a well-pumped gym session would be the perfect remedy
for you. However, even the most demanding work out sessions need to start gradually in order to avoid injuries. The best way to prepare your body for what's coming is to start with a 10 to 15-minute treadmill running. Start at a slower pace and increase it gradually every couple of minutes. Once you finished, there is a high number of possible routes around the gym. Which one you should take depends on the level of your fitness, your exercising preferences, the amount of time you have on this occasion and the available equipment. One example of a medium gym session would be to move onto the fitwall after you finished your treadmill run. Four sets of 10 repetitions per leg would be more than enough to put your entire body in motion and involve all 600+ muscles in your body. This would prepare them for what follows, three sets of 10 repetitions of front squats using barbell loaded with weights suitable to your strength. Next, you should move onto the cable machine where you would do three sets of 10 repetitions of cable woodchopper exercise for both hands. This goes for all exercises, do not forget to pause between each repetition and sets. If you feel you need more, repeat a couple of sets. Take a long shower afterward and you'll be as good as new.
Run it all out
If you are completely fed up with any kind of organizational activities, running is the perfect recreation getaway. All you need are comfortable running shoes, a sweatsuit and a compact music player with earphones. Yes, you read it right, a simple music player, mobile phones are strictly forbidden. No distractions are allowed if you wish to fully benefit from your running session. The ultimate prerequisites here are to put on your favorite music and go for a run on a track that you are entirely familiar with. Why is this essential? The familiarity with the track and the environment would make you feel at home for the entire duration. This would create a positive setting and soothe your mind, making you feel safe and relaxed. It is equally important to keep a moderate running pace. This running session should be anything but a competition. There are no records to be broken this time; you achieve the ultimate goal by easing your mind and going as long as you are enjoying it, without putting any serious strain on your body.
Lay it all on the table
Ping pong, or table tennis, or whiff-whaff, as it was originally called in England back in the day, is another great recreation activity for both total beginners and experienced players. It is also one of those activities that do not require complicated equipment and preparations. Practice rooms are rented per hour and they usually include all the equipment you need in the price you pay. Therefore, all you need is to take a friend, or a couple of them and start playing. Even the absolute beginners will promptly get the hang of the game and be able to enjoy it. Whether you play individual matches or doubles, you are guaranteed to have a lot of fun. However, do not underestimate the physical side of the game. Although seemingly less intensive activity, don't be surprised if you get tired after every match and need to have a break. A properly played game of ping pong, regardless of your skill and tempo you play in, involves practically all skeletal muscles. Furthermore, your brain will be working at its fullest since focus and coordination need to adequately follow all muscle action. However, this type of combination of physical and intellectual effort will bring a positive energetic recharge, a genuine win-win situation.
A movie night out
There are times when meetings completely suck out all the energy you had, leaving you in no mood for any physical exercise what so ever. On the other hand, it is very often the case that your brain would continue working for hours after the meeting. Even though going straight to bed in such a state seems a perfect idea, it simply would not work the way you expect it. In order to fall asleep and have a good night's rest, your brain activity needs to tone down to a significantly slower pace. This is where a movie night at the theatre nearby comes to play. Pick something relaxing; avoid dramatic plots and horrors this time, regardless of how much you may like them in general. Add a bag of popcorn and your favorite drink to complete the perfect terrain for making your thoughts fully drift away from the meeting you had. To round up this stress-free evening, take a taxi to and from the theatre. Any potential traffic jams and parking issues are things you truly do not need tonight. Sit back, enjoy both rides and come home relaxed and fully set for a long and uninterrupted sleep you crave for so much.
Enter the paintball battlefield
When the meeting in question is on a larger scale it naturally includes the participation of a great number of people. It is a perfect opportunity to make new friends, both personal and business ones and your relationship with them does not necessarily need to end once the meeting is over. One of the best ways to get to know each other better in a less formal setting is to organize a fun and action-packed group recreation activity. And, nothing compares to paintball field action when it comes to getting to know both team and personal characteristics of each individual. Taking part in paintball field action equally involves physical stamina, analytical thinking, group strategy, leadership, and single-task orientation. Still, no need to worry, it is above all an action-packed, blood pumping and immensely fun activity. The physical activity involved and the real-life battlefield setting, naturally totally harmless, is so adrenaline pumping that it will restore all the energy you lost during the meeting. On top of that, rest assured that both you and everyone involved will come of this battlefield relaxed and with smiles on your faces, regardless if you won or not.
Pool yourself together
At any moment in their individual life more than half of every human body consists of water. What is more, at this moment some of us carry as much as 75 percent of water within ourselves. Bearing all this in mind, it comes naturally that any recreation activity going around in water has a strong impact on our well-being and energy balance. Therefore, head for the nearest swimming pool at your place of residence and dive in. All you need is a swimming suit, a towel and a pair of slippers. It does not really matter how experienced swimmer you are since there are numerous activities you can take part in. For example, less fit swimmers could take a few 50m rounds with a couple of breaks while regular pool visitors could go for several km rounds and not a single pause. Some would opt for simply walking through a shallow pool filled with hot water, while others would rather hit the diving board and do a series of dives without almost any swimming involved. Still, there is one thing that all of them will have in common in the end, the feeling of complete relaxation accompanied by fully restored energy balance.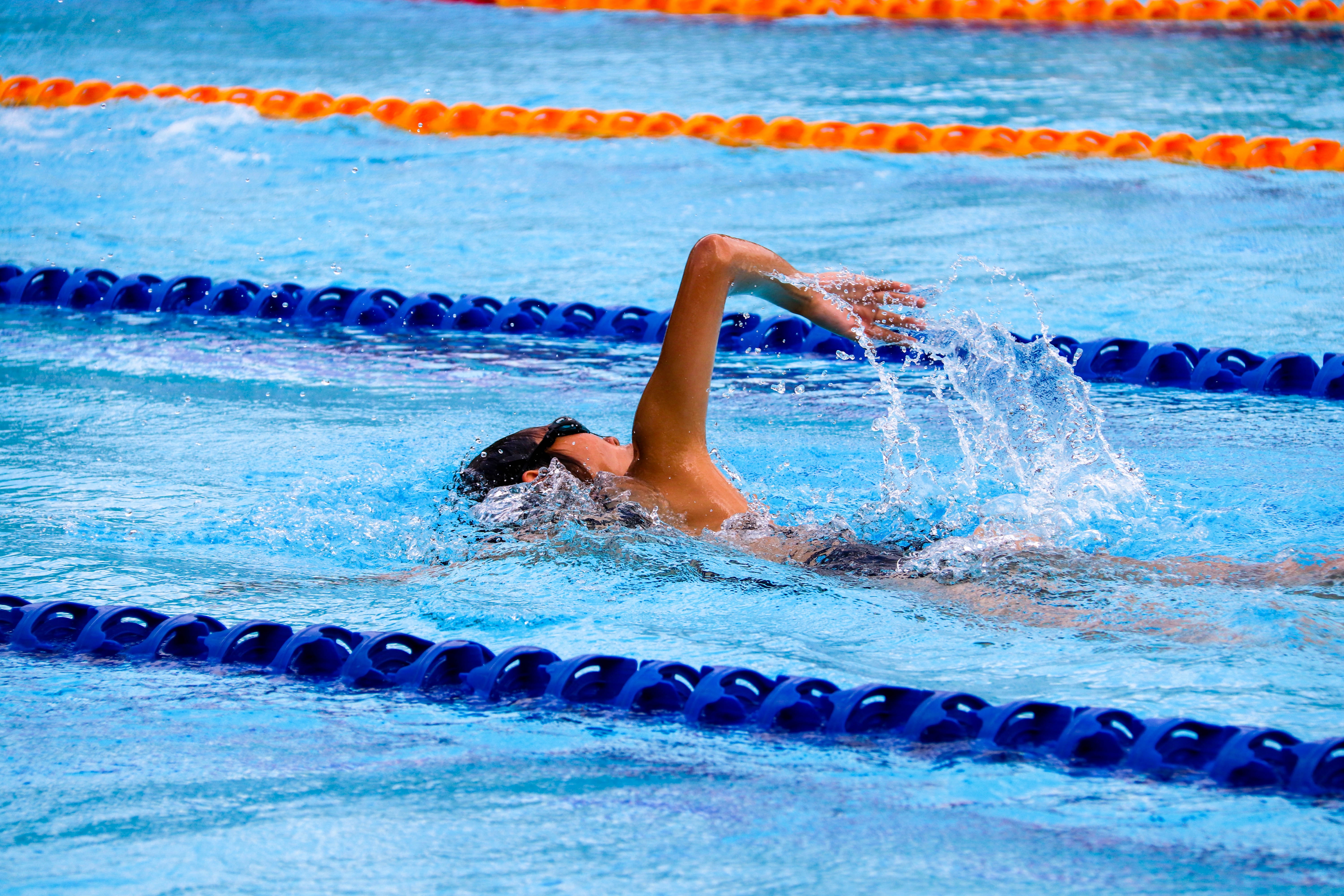 A regular game with friends
It is very often the case that the best results are achieved if the action is happening in a familiar environment. If you are not in the mood of trying anything new, but at the same time not keen on going straight home, there is a quick and easy solution A short phone call to friends you usually play basketball with, putting on your beloved jersey and arriving at the court you usually play on should not take more than an hour. As a result, you are in for an evening of games, garnished by friendly conversations on topics not even remotely related to work. Winning or losing does not matter this time, it is the time spent with friends in a familiar setting that counts. Followed by a long, revitalizing shower and a visit to your favorite hanging out place for a couple of drinks, the evening will prove to be just the thing you needed.
In summary
As you can see, there are a great number of recreation activities that can be taken after the meeting finishes. Your choice should depend solely on the way you are feeling at the moment since their sole aim is to provide pleasure and reward for a busy day you just had. Therefore, trust your instinct, leap in and make the best of it.