In our last post, we discussed hosting creative and one of a kind events that your participants will discover exciting and talk about after the entire show.
One of these interesting event scenes are beaches – It's difficult to consider something more beautiful than a picturesque event reservation on the beach when you are assembling a rundown of fantastic event settings.
Facilitating events at the beachside is one of the most amazing scenes that your participants will discover satisfying regardless of the sort of function.
What could be more surreal than providing your participants with that feeling of burying their feet in the sand, roaming around by the ocean side, tasting drinks and sipping the season's most enjoyable new craft brews, tuning in to the water waves, and enjoying the wind in their hair?
These spots usually have a tranquil atmosphere, perfect for lively festivals and events that vibe like a genuine get-away. Regardless of the event, or the size of your group, these scenes will leave your guest feeling appropriately loose and prepared to soak up the sunlight.
Even if you're organizing a wedding, corporate event, or are searching for beach scenes closer to home, there are a lot of beach destinations around the globe.
So get out of the nation perhaps and along the coast for some genuinely warm scenes. These exotic beachside settings are sitting tight for swarms of sun-heated bodies. So while at the event, try to feast by the bayside or lounge by the beachside.
Beachside Dojo, Manly – Sydney - NSW, Australia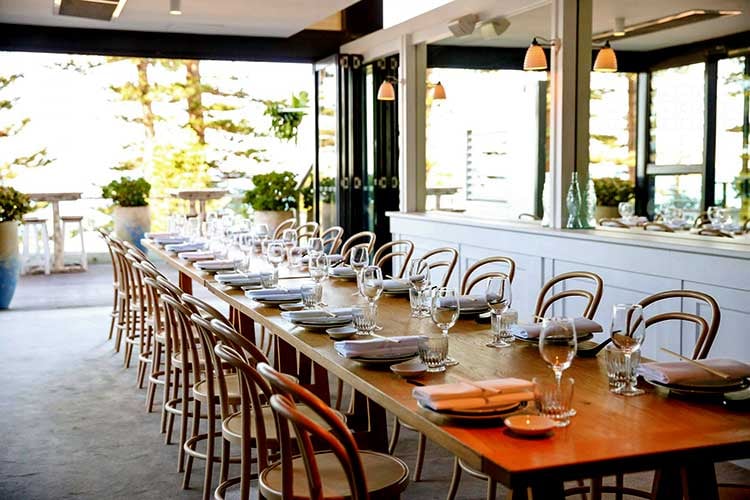 The ideal spot for a beachside events like weddings – this exotic venue has been cautiously curated to embody a class with a casual and stylish atmosphere – a definitive way of life. This beach has various floors to windows bi-fold entryways that open out to your own one of a kind private balcony sitting above the Manly Beach. Furnished with a strong timber floor, exquisite bar and enormous open air space, it enables you to make your event a dream come true.
The word 'Dojo' itself signifying a place of meeting' in the Japanese language which makes it an ideal beachside area for a unique event or corporate event. So, you know what you are investing in. Book your beachside event space from here.
Villa Montana Beach Resort – Isabela, Puerto Rico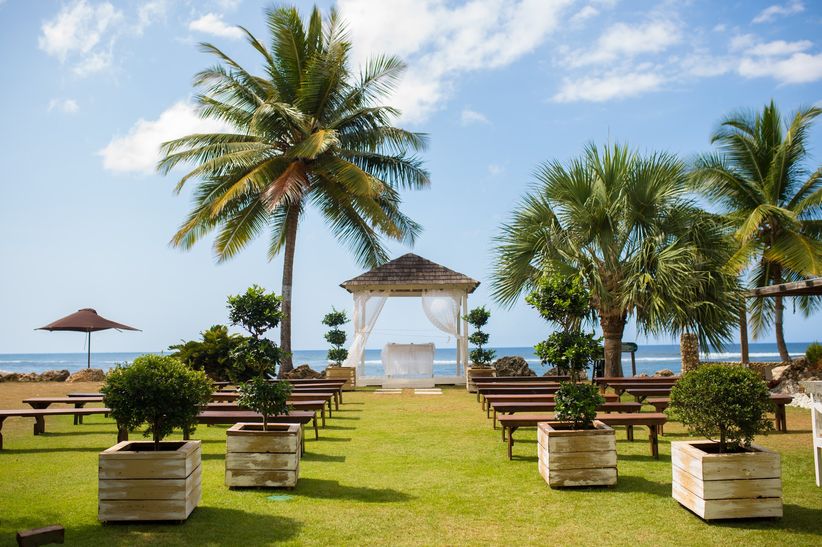 Villa Montana beach is an exciting beachside destination. The ideal event area, the oceanfront gazebo is perfect for an event, with the sound of the sea as your background. You may choose to have the cocktail on the lawn of the gazebo, while the event proper is organized inside the Garden Ballroom or even the Eclipse Restaurant.
Truth be told, the entirety of your activities or celebrations can be hosted on-premises, while your friends and family or participants in the case of a corporate event can remain on-premises and appreciate the whole of the on-location serenity. This setting can take up to 160 attendees for an event.
Dreams Riviera Resort & Spa – Cancun, Mexico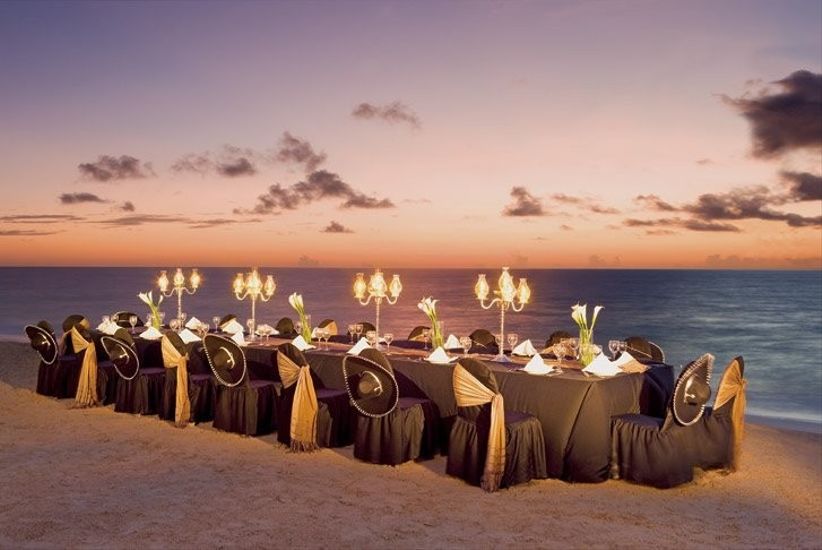 Are you an event planner that needs your event to be fun-filled from the beginning to end? Thus resort is the ideal spot for your beach-themed events. It not only has many cheap event packages to select from but on-location venue facilitator absolutely in control who will help you make sure your event is a success while you unwind and make the most of your day without stress.
There are a few settings accessible at the beach, including the one of a kind gazebo, the Mayan Tree garden, the Grand Lobby staircase as well as the beachside depending on how you want it. You can likewise hold reception if it's a wedding on the Pool Yard, with the walls of the ballroom, on the deck, etc. Check out more from here.
Coast Port Beach, North Fremantle, Australia.
It's a well-known fact that this venue is exceptionally famous, with various diverse rooms accessible that are regularly top of the rundown with regards to celebrations and event decisions.
The scene is modern yet classy with a unique appeal. There are a few distinctive spaces with wooden planks of flooring, trim lights, roof to floor windows, it brags some the most pleasantly picked waterfront furniture in the whole of Australia. With all-encompassing beachside views of the ocean delivering one of the most extraordinary sunrises and sunsets views as well.
From formal events to a friendly cocktail event – There is a broad scope of corporate snacks and refreshment options to consider for a wide range of activities. As part of the peck this place provides, the Boathouse is one of them which includes a private bar with simple access through a secret passageway. Enquire your beachside event venue from the website.
Oxwich Bay Hotel - Gower, South Wales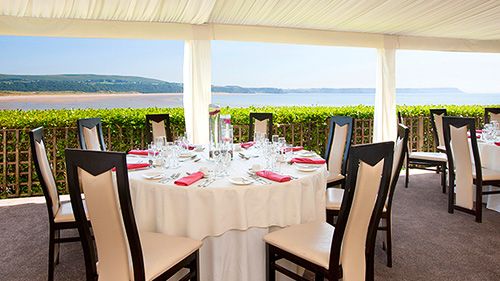 A short distance from the Oxwich Beach, the Oxwich hotel pride themselves on an inconceivably close to home client experience and giving event organizer with precisely what they need for the ideal event experience.
With indoor organizers to the impeccable menu and the incredibly helpful day staff, this hotel gives dream events at costs that will astonish you and event packages that are sure to suit nearly anybody. Get your event to the Chestnut Room, with its one of a kind and staggering structure, and afterward move to the marquee with its amazing views on Oxwich Bay on the beach of Wales.
Watergate Bay Hotel – Cornwall, United Kingdom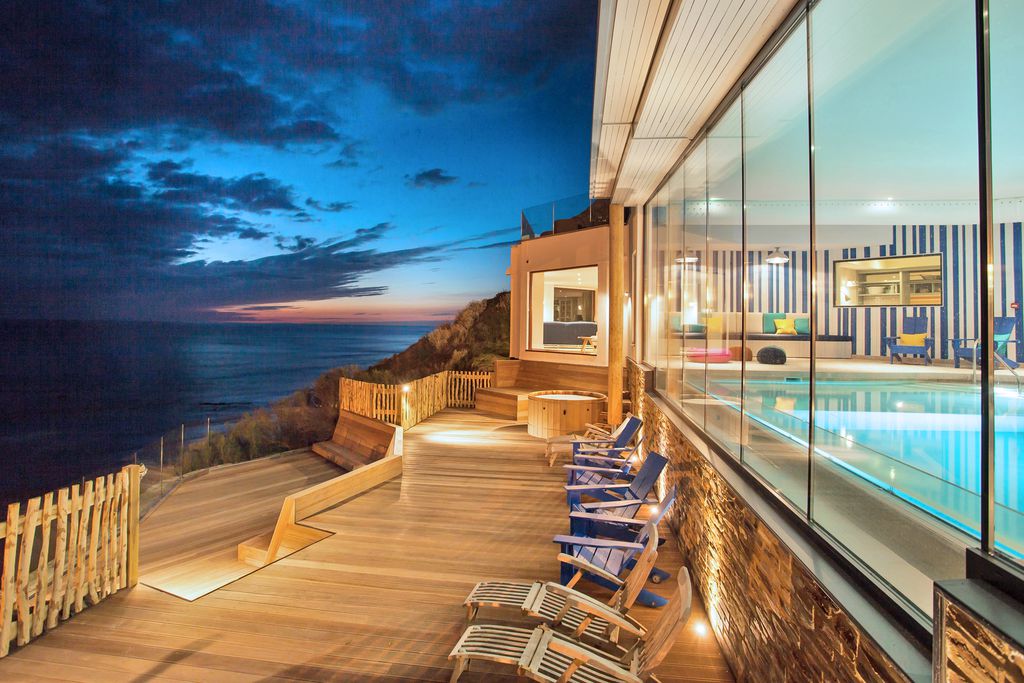 Located on a remarkable surfing beach on the Cornwall coast, this beautiful hotel is the ideal goal for a fashionable beach party. It's a spot that depicts the parity throughout our everyday life such as being energetic, enjoying the elements, drinking and eating right, relaxing, getting comfortable and making some great memories with the long and sandy beach as the dazzling background.
For those of us that are planning our wedding, make it private – take those vows in the presence of your loved ones and pleasant ocean views and at afterward, celebrate with heavenly nourishment and cocktails. This beachside venue can host littler parties for up to a limit of 40 visitors, or can provide elite utilization of the entire inn on demand.
Chesapeake Beach Resort & Spa – Chesapeake Beach, Maryland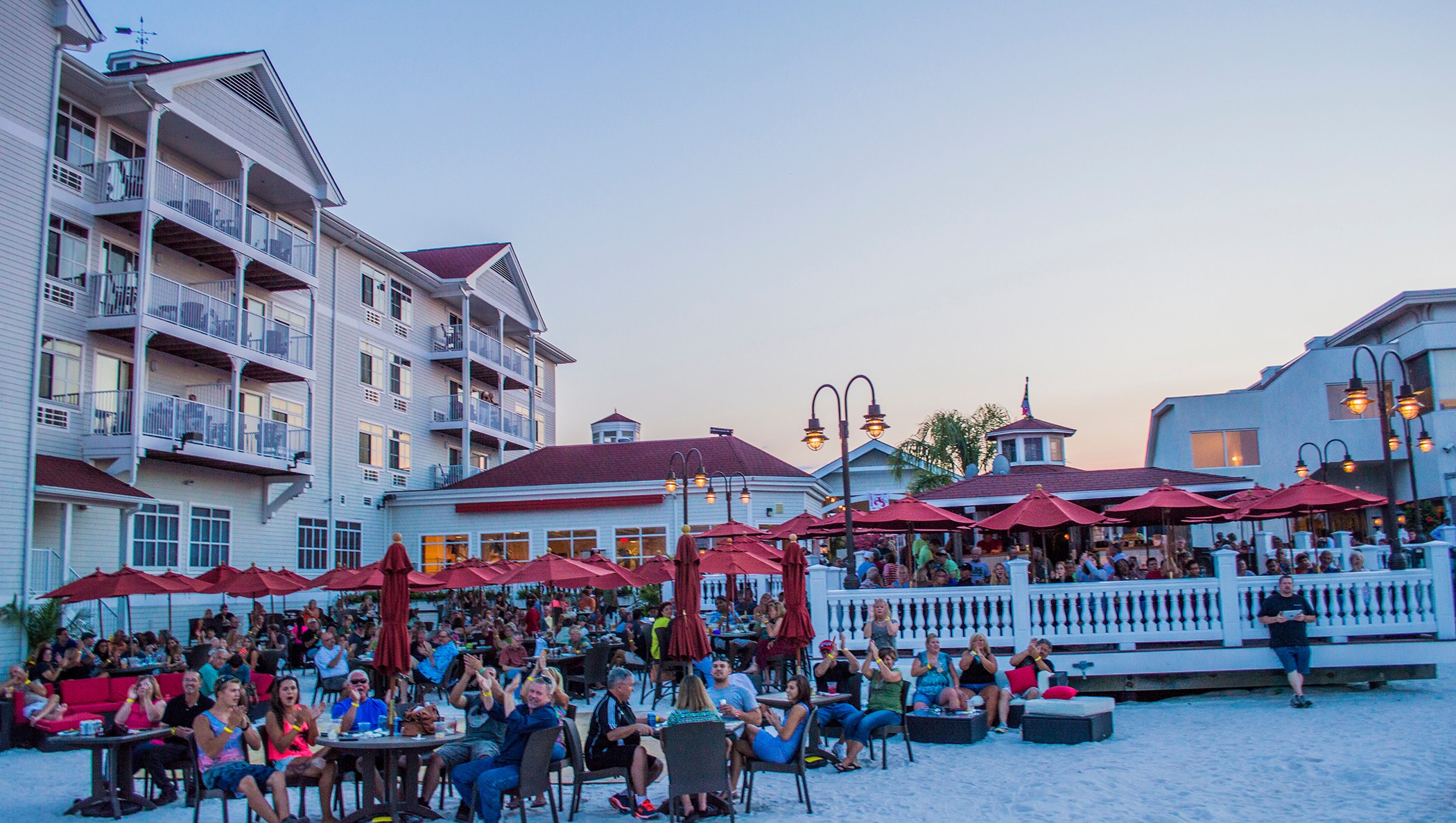 If you want a location on the beach that's not far from Washington DC, then this is the ideal venue. The Resort and Spa has a one of a kind humid feel and can accommodate events either on the beach or in the quixotic beachside gazebo as well as a reception in one of two exemplary halls.
The smaller ballroom could host up to 100 guests while the Chesapeake ballroom, on the other hand, could host up to 250 visitors. This whole scene's event pages costs incorporate cuisines and rentals, and in addition to your participants can remain on-premises for fun and nice weekend getaway.
Boca Raton Resort & Club, Boca Raton, Florida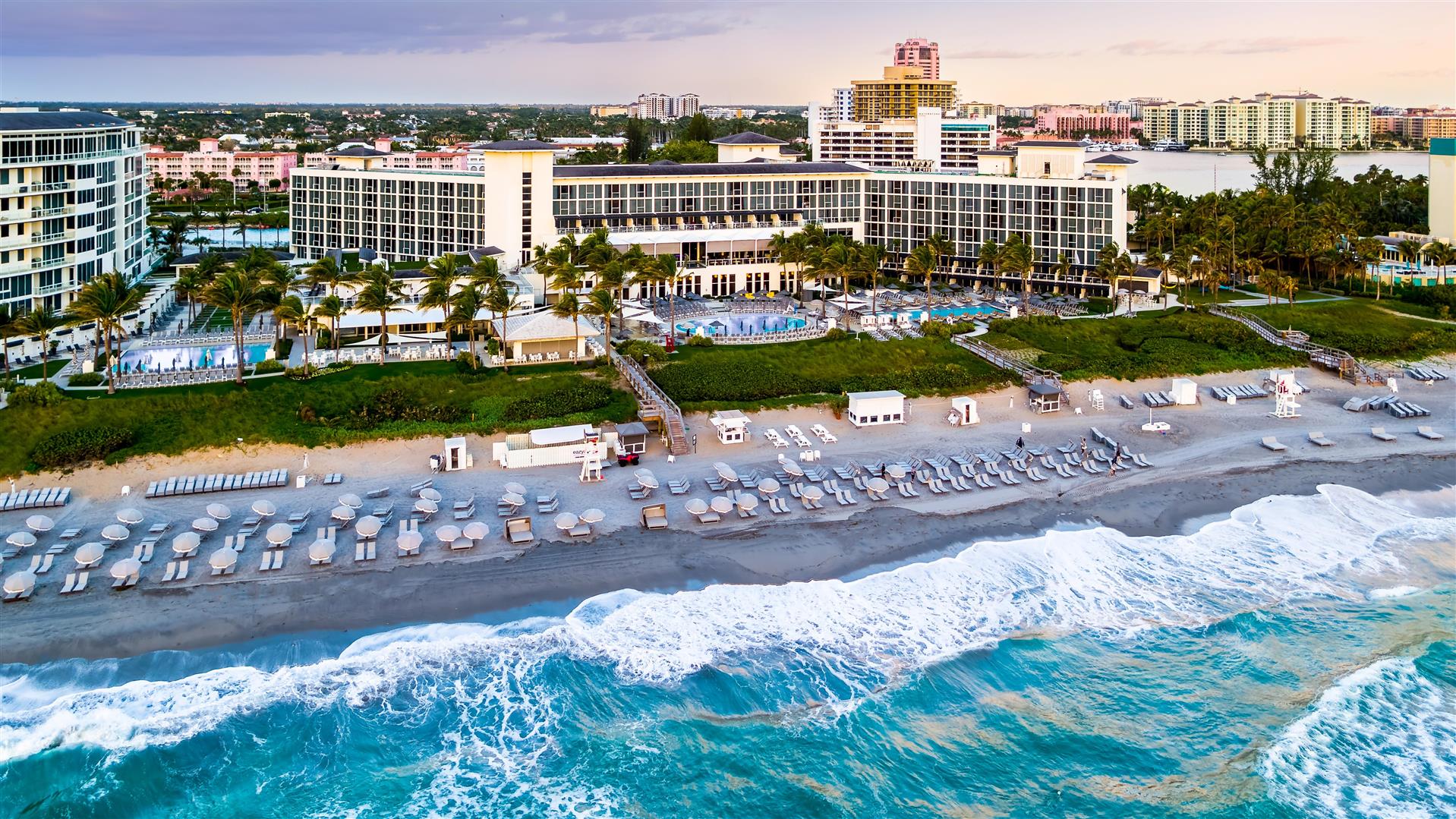 Usually, events get entirely customized at the event planners taste at this memorable Spanish-themed property without leaving the venue. The 356 sections of land yield unlimited niches, pathways, and nurseries to accommodate long periods of festivities.
Envision a lobster bake at the brink of the Atlantic ocean private white sand, boogying in the new oceanfront ballroom, cocktails on the enticing waterfront by the Yacht Club.
As a means to help you have the best event ever, the resort in-house organizer deals with all the functions and events decorations and flowers in a stylistic layout. More so, event menus made by the resort chefs are made especially for every occasion. So book your event from this lovely beachside venue in Florida.
Four Seasons Ocean Club, Paradise Island, Bahamas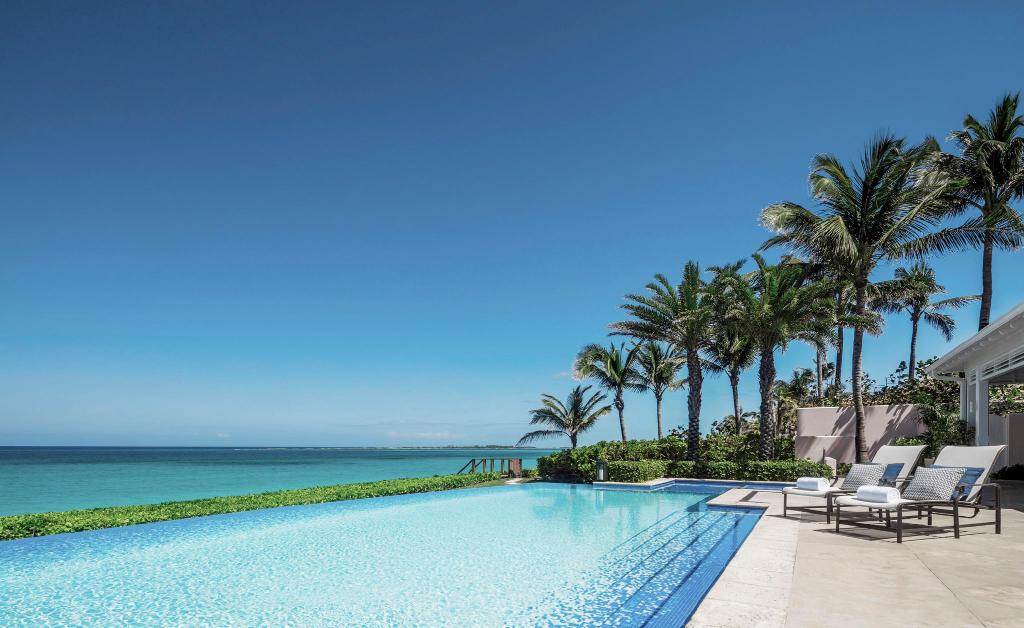 From the shelters to the gardens and patio, this Bahamas garden will give you the best of two universes: an exemplary beach event and a standard personal get-away across the board, topped off with the degree of administration one expects at whatever point they lay their head at the Four Seasons.
Grasp the perpetual photograph opportunity on the property when and before your event end; also enjoy the night feasting and boogying in the sands.
Nizuc Resort & Spa, Cancún Mexico
Directly outside Cancún and just a short way from the accessible air terminal lies heaven, tranquility, and nothing near the spring break ambiances you're familiar with anywhere else. At this lavish hotel directly opposite the incomparable Mesoamerican Reef, choices flourish.
Host your event at a sweet spot on the resort, or decide on a lovely garden cottage in the mangroves to host them if your participants aren't so many. Flaunting two amazing beaches, an extravagant spa, six cafés, and luxurious facilities, Nizuc is perfect for events both enormous and little.
Fairmont Banff Springs – Banff, Alberta, Canada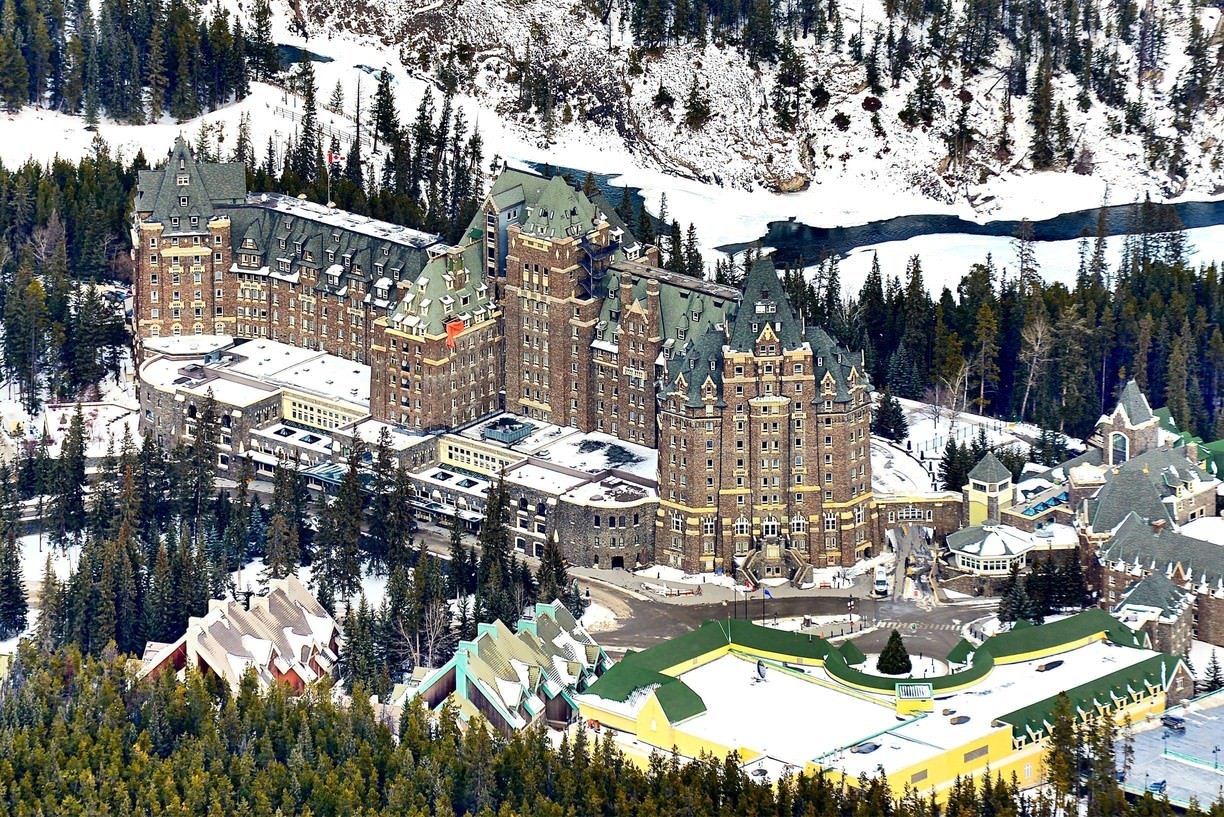 Here me out, although this is not a beachside resort, this royal residence is located among the absolute most flawless backwoods you are probably going to see. With deep blue skies that are dotted by sensational mountain tops folding flawlessly into bright green lakes and waterways.
This lovely and quiet venue is famous for its beachside events and quiet natural aquifers. In case you're searching for an option that is other than a beach or a dance hall, consider arranging a fantastic winter event here. Book this unique beachside venue in Alberta, Canada.
The Breakers – Palm Beach, Florida USA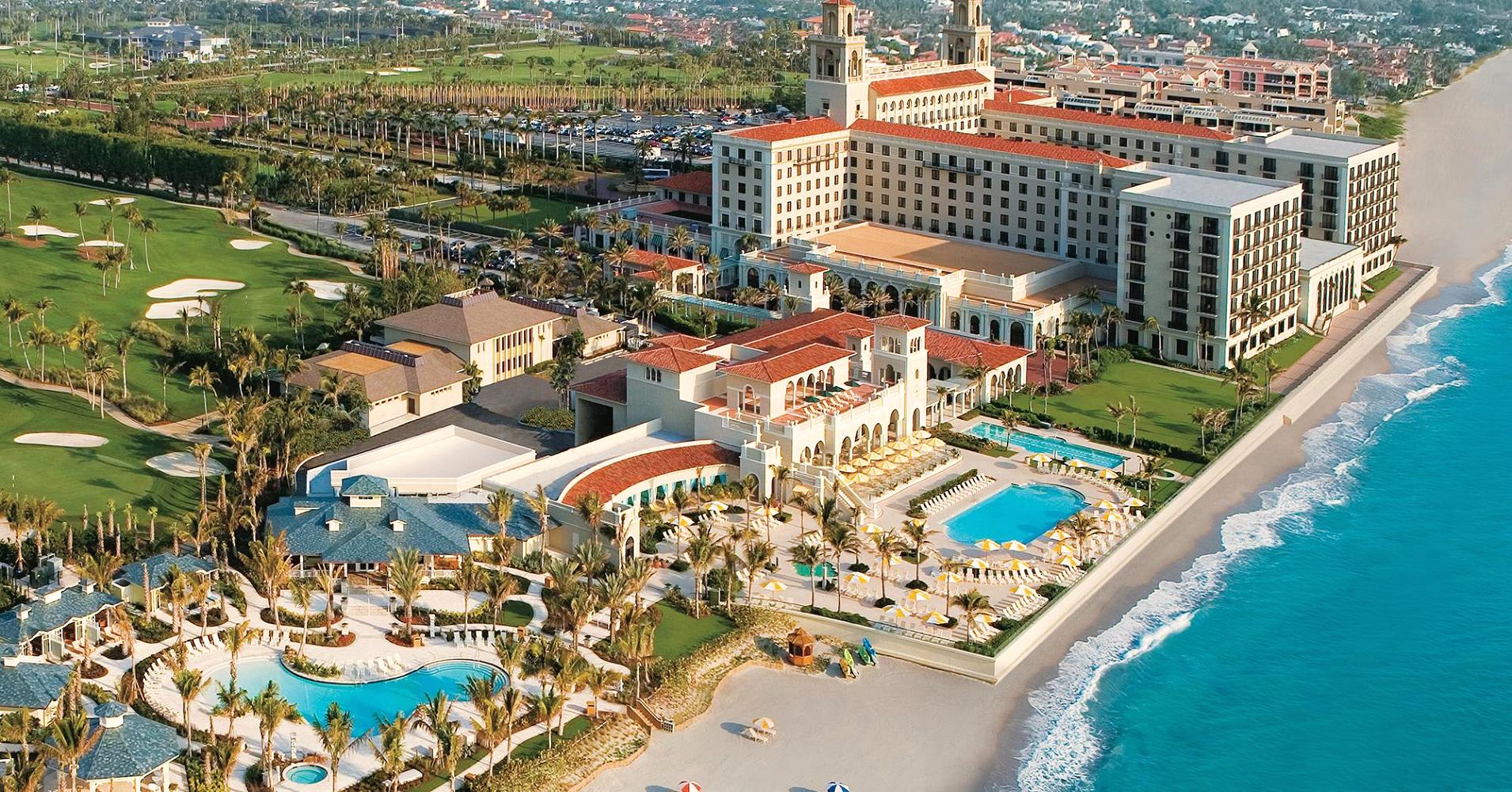 Are you considering a private function of about 50 people or even a big event for 500, The Breakers events and festivities group is recognized for world-class administration and astute, liberal details.
Imagine a sumptuous garden event on one of the yards, a significant band in one of the celebrated dance halls, or a moderate open-air activity, utilizing the sea as your scenery. Particularly in case, you're organizing a colossal scale event with a sizable list of people to attend, anything is possible at Palm Beach property. Host your next event on this magnificent beachside venue in Florida Palm Beach.
Anguilla Beach, Caribbean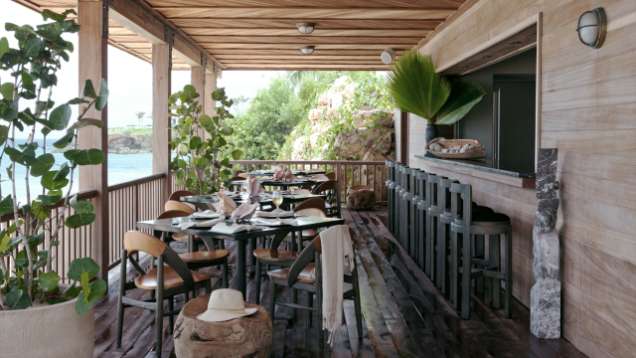 Anguilla is one of the most private spots in the Caribbean, and it's endowed with lovely resorts, great cafés, untainted landscape and flawless white beaches (no voyage ships, tall structures or gambling clubs permitted).
We guarantee that you and your visitors will consider the destination definitely justified even despite the additional movement time because there is not direct flight to the island so all you have to do is take a boat ride from St. Martin.
As a little something extra, local Anguillans are well-known for their friendliness, and the island is likewise one of the district's most secure places. It's also famous for its delectable cuisines, so you can have confidence your visitors will be satisfied.
English Harbour – Antigua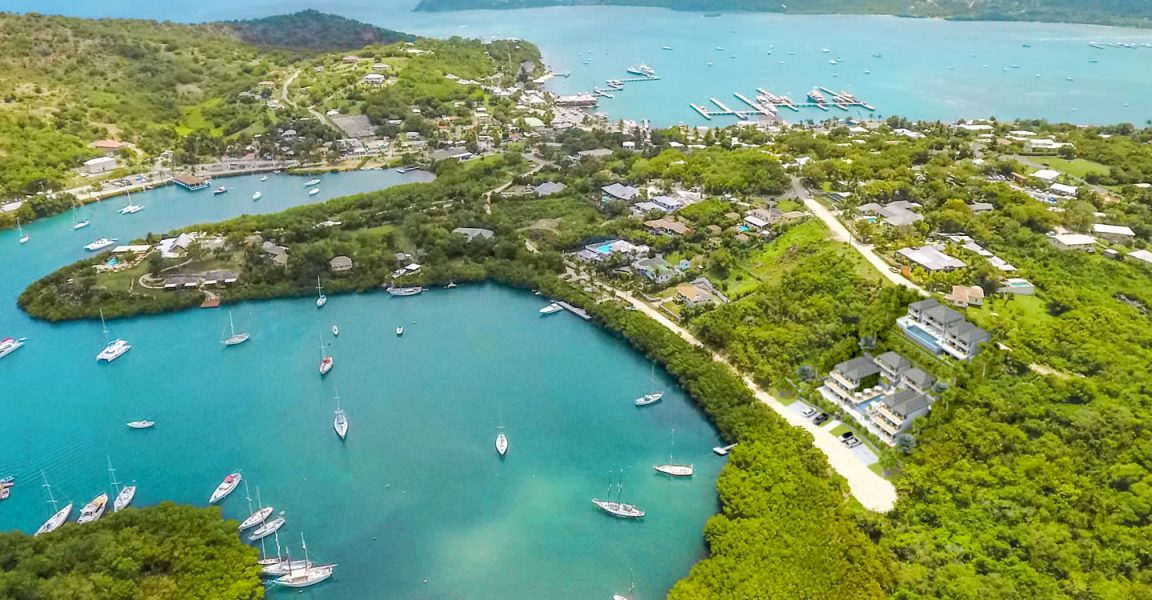 This unspoiled island of Antigua not just has an incredible 365 excellent beaches to explore, but at the same time, it's saturated with maritime history.
Sometime in the late 1900s, Antigua was home to a large English naval base, and its harbor like the English harbor, is as yet a well-known yachting spot for the location.
On the off chance that you need to have your ceremony at the top of the line comprehensive retreat, look no further as you will very much appreciate this harbor.
Bermuda Beaches, Bermuda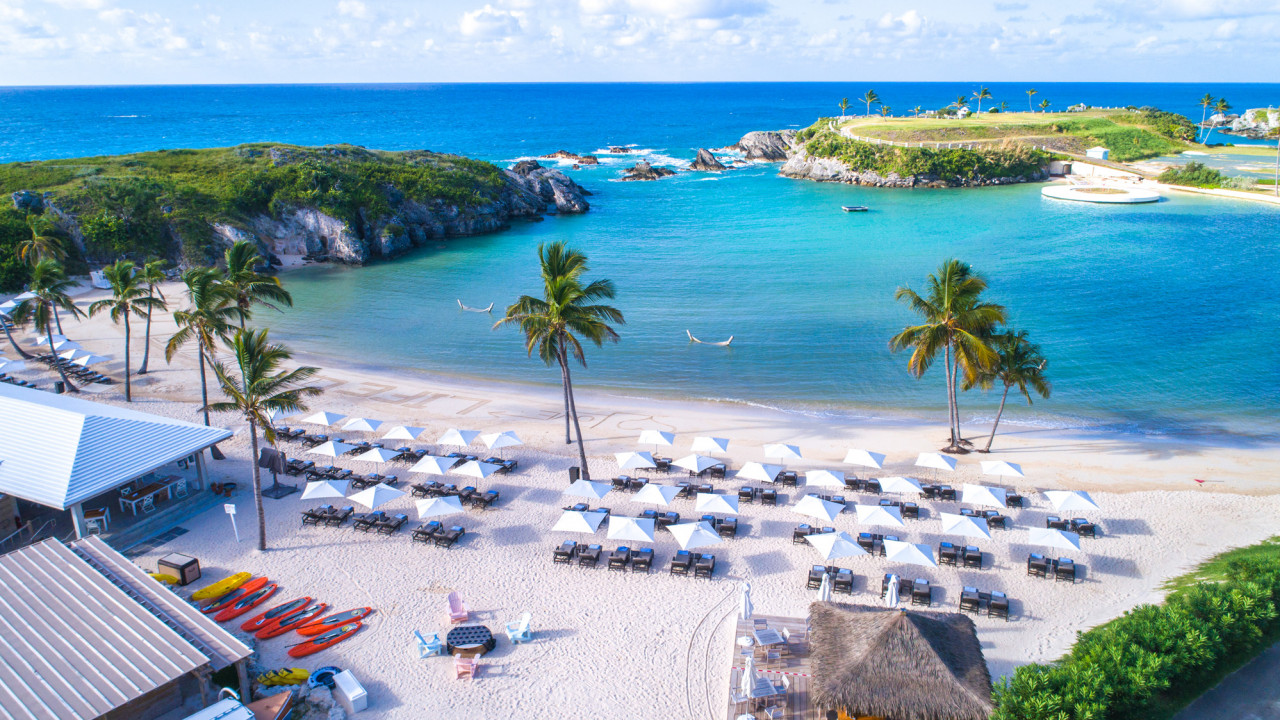 In spite of the fact that this destination is expelled from the Caribbean, it shares huge numbers of indistinguishable attributes with those beachy, excellent islands. So in the event that you love the possibility of a Caribbean event, yet additionally need something formal and exquisite, think about Bermuda.
It's celebrated for quiet pink-sand beaches, famous pastel-shaded homes and legitimate English history. However, its greatest selling point is that there's nothing more needed than two or three hours to fly to Bermuda from the East Coast, and air flights are regularly less expensive than those to other Caribbean islands. Your attendees can go through the day playing golf on one of the nation's eight golf courses.
Grand Cayman, Cayman Islands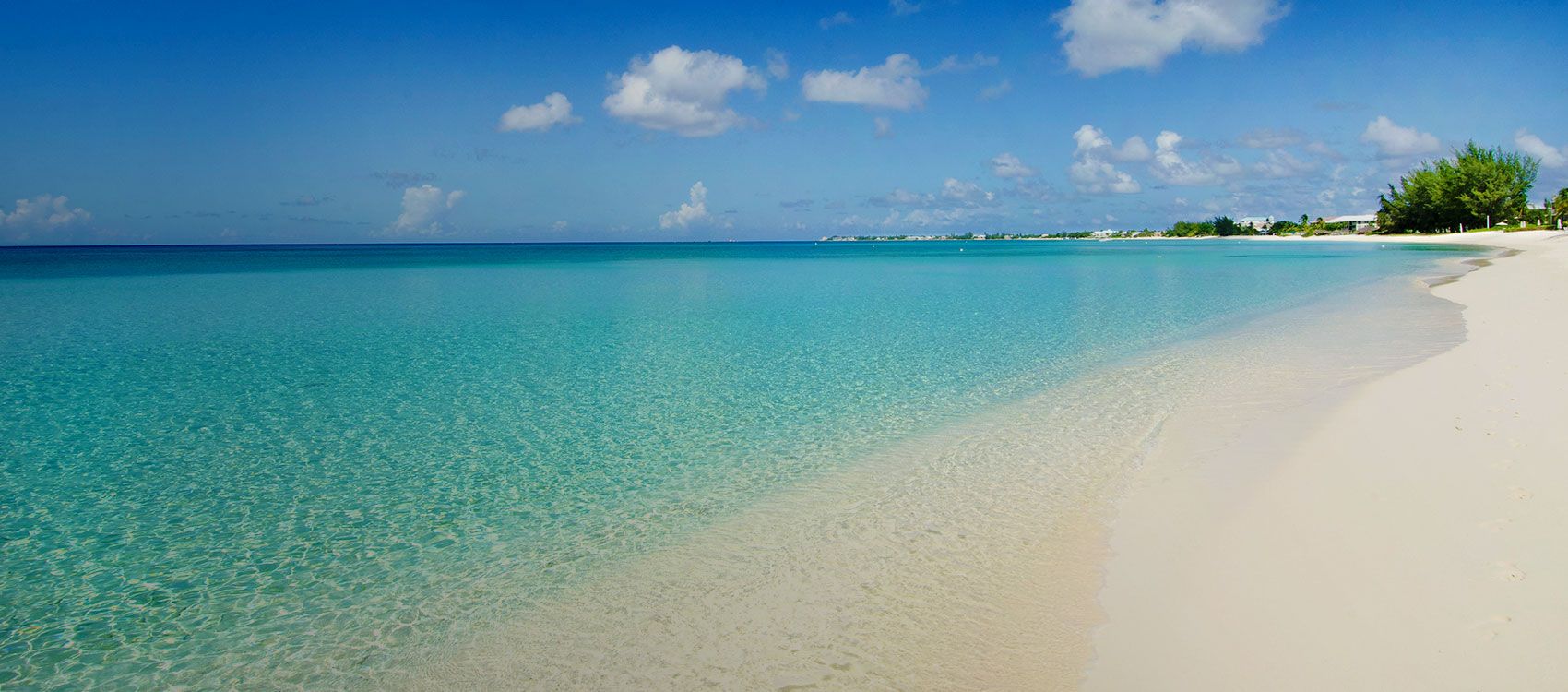 Regardless of whether you decide to host a little retreat or a five-star inn, this location has the assets to take into account each event style and various guest size. Also, the scenery is breathtaking. Every one of the three islands in Cayman Island is home to an abundance of venues and masters event planners, so its not so germane to come here with your very own professionals.
Furthermore, your attendees will have a lot of choices for how to spend their personal time, including swimming and visiting memorable George Town, where jewelry retailers flourish.
---
Read also these blogs: