MeetingPackage earned Hotel Tech Report's level III Global Customer Support Certification (GCSC) for its investments into tools, processes and strategies to ensure the ongoing success of its customers across the four of the key pillars of the GCSC Rubric including: pre-emptive support, reactive support, coaching and customer validation.
The Hotel Tech Report GCSC certification program analyses software vendors along critical dimensions of customer support infrastructure in order to help hoteliers minimise risk and maximise positive outcomes when selecting technology partners. In order to become certified, companies must open their internal systems to Hotel Tech Report for assessment along HTR's rigorous 34-point GCSC Rubric.
"Achieving this merit is a direct indicator that our customers are at the heart of our product development and business strategy. We are constantly developing our services and products to be the best in the market with the help of our customers. All feedback is carefully measured and processed so that we can add new product features and services to make selling and booking of meeting rooms as easy as it can be." says Joonas Ahola, the Founder & CEO of MeetingPackage.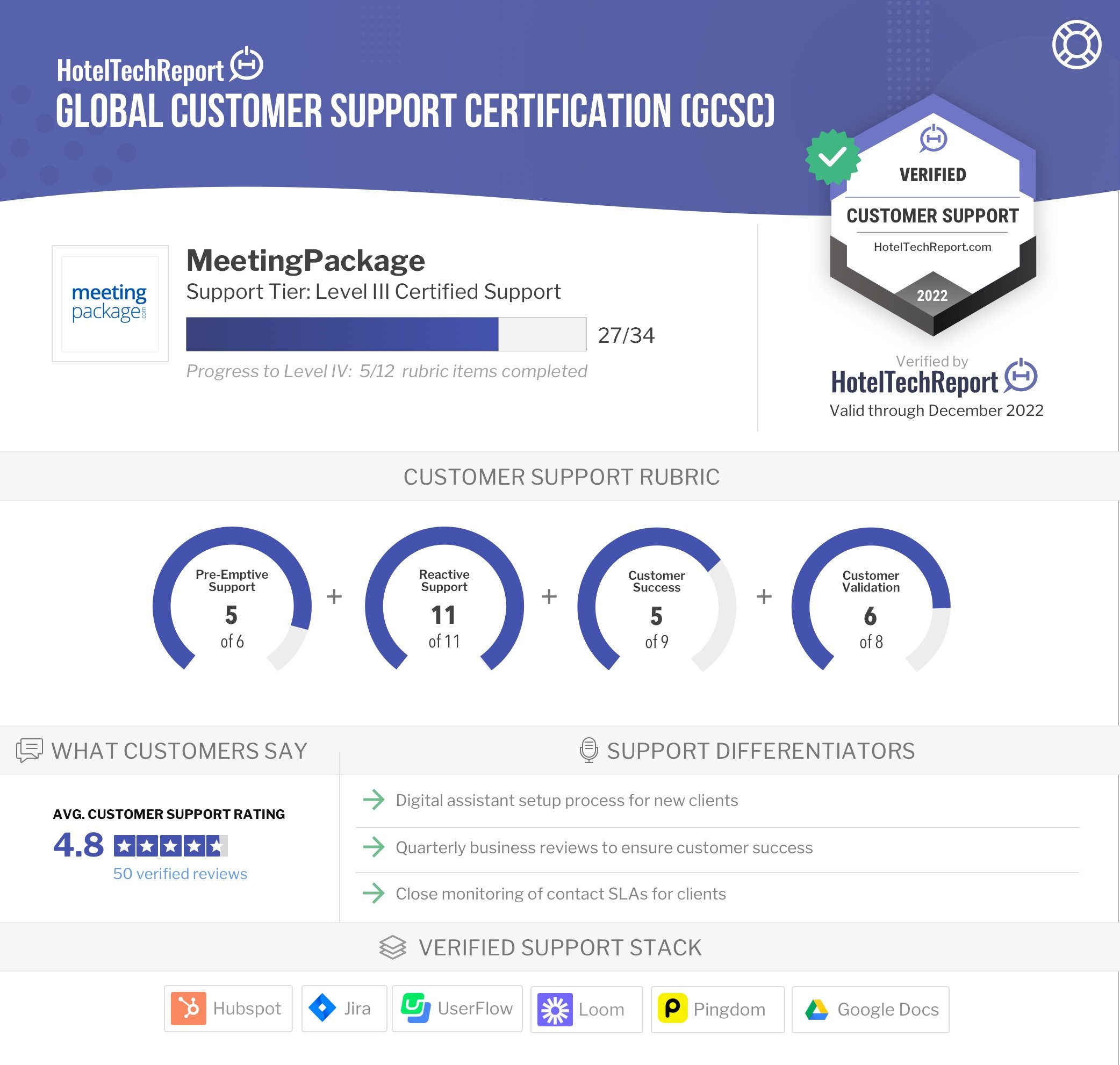 Read the full announcement on Hotel Tech Report and the criteria how to get this certification. Start automating your Meetings & Events sales process with a great customer support by clicking the button below.