All kinds of companies, big or small have budgets. Whether it is a small meeting or a 5-day program, budget will always be part of the equation. However, not all meetings have big budgets. There will be times when management will only give you a small amount and you have to make do with that.
It can be more challenging to organize a meeting on a small budget but it is still perfectly doable. Small budgets will make you explore your more creative side and dare you to discover venues or new ideas that you've never thought of before.
If you're tasked to organize a meeting on a small budget, don't fret because we have some meeting venues for you to consider. Check out these budget friendly venues for your next meeting.
Conference Room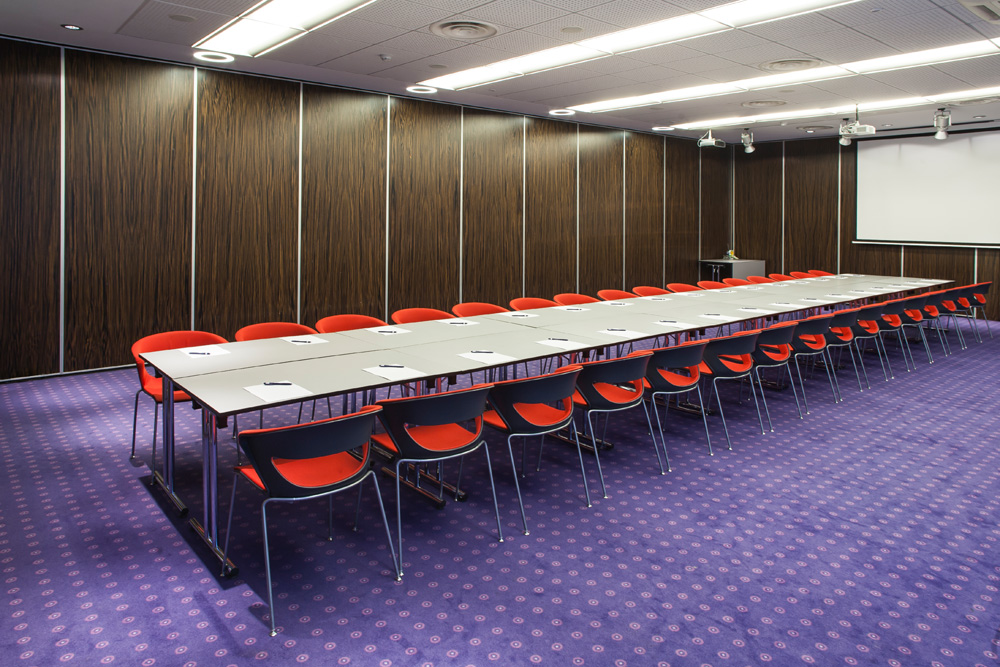 The good ole conference room is always your first go-to choice for meetings with small budget. First of all, the conference room is always free to use for employees. Secondly, it's already in the office so there's no need to commute or worry about getting stuck in traffic.
The conference room is an ideal choice if it's a team meeting or a small meeting among co-workers. In many companies, conference rooms are usually equipped with normal meeting equipment like microphones, audio-visual gear like projectors, computers, smart boards and other paraphernalia. Since the equipment already belong to the company, there will be no need to rent them allowing you to spend your precious budget on other items.
Rooftops
This is perhaps one of the best ways to spice up the usual conference room meetings at the office. If your building has a rooftop, it might be the perfect place to relax and hold meetings. Rooftops are a great choice if you're looking for some inspiration especially if you have beautiful views of the city.
Rooftops are also a good venue if you want to stretch a bit and want some fresh air. It's a good and relaxing way to hold impromptu informal meetings among co-workers especially if the matter at hand is not very serious or pressing.
If you want to make your meeting a bit formal, you can bring in some chairs and a table so that everybody is more comfortable and will give the place a more "meeting" set-up.
Walking Meetings
This is an alternative to rooftop meetings. If you want to try something different but you're on a short budget, walking meetings are the way to go. You and your team can walk and talk about office matters away from the stuffy confines of the office.
Walking meetings have the following advantages:
Improve employee health – we spend a lot of time sitting on our desks which in turn can be dangerous to our health. Taking time to stand up and walk can decrease chances of heart disease so better schedule a walking meeting for your next brainstorm session.
Better energy – as we walk, blood begins to circulate faster throughout our bodies. Increased blood circulation leads to better oxygen distribution which in turn helps to boost our energy levels.
Inspiration – make sure to hold your walking meetings near scenic areas or spaces filled with nature because it triggers new neuro-pathways in the brain which leads to new ideas and new solutions to problems.
Increased collaboration – walking meetings are not just for small groups. Big groups can benefit from walking meetings too because it encourages mobility among attendees which in turn encourages moving freely from one conversation to another.
Stronger personal relations – walking meetings take the "corporate" out of meetings. Attendees can accomplish the same goals during a traditional meeting but allows them to relate to each other on a more personal level.
Minimizes differences – walking meetings have the power to bring everyone together. Many companies hire people with diverse backgrounds and walking meetings can bring down conscious and unconscious biases and barriers.
Cafes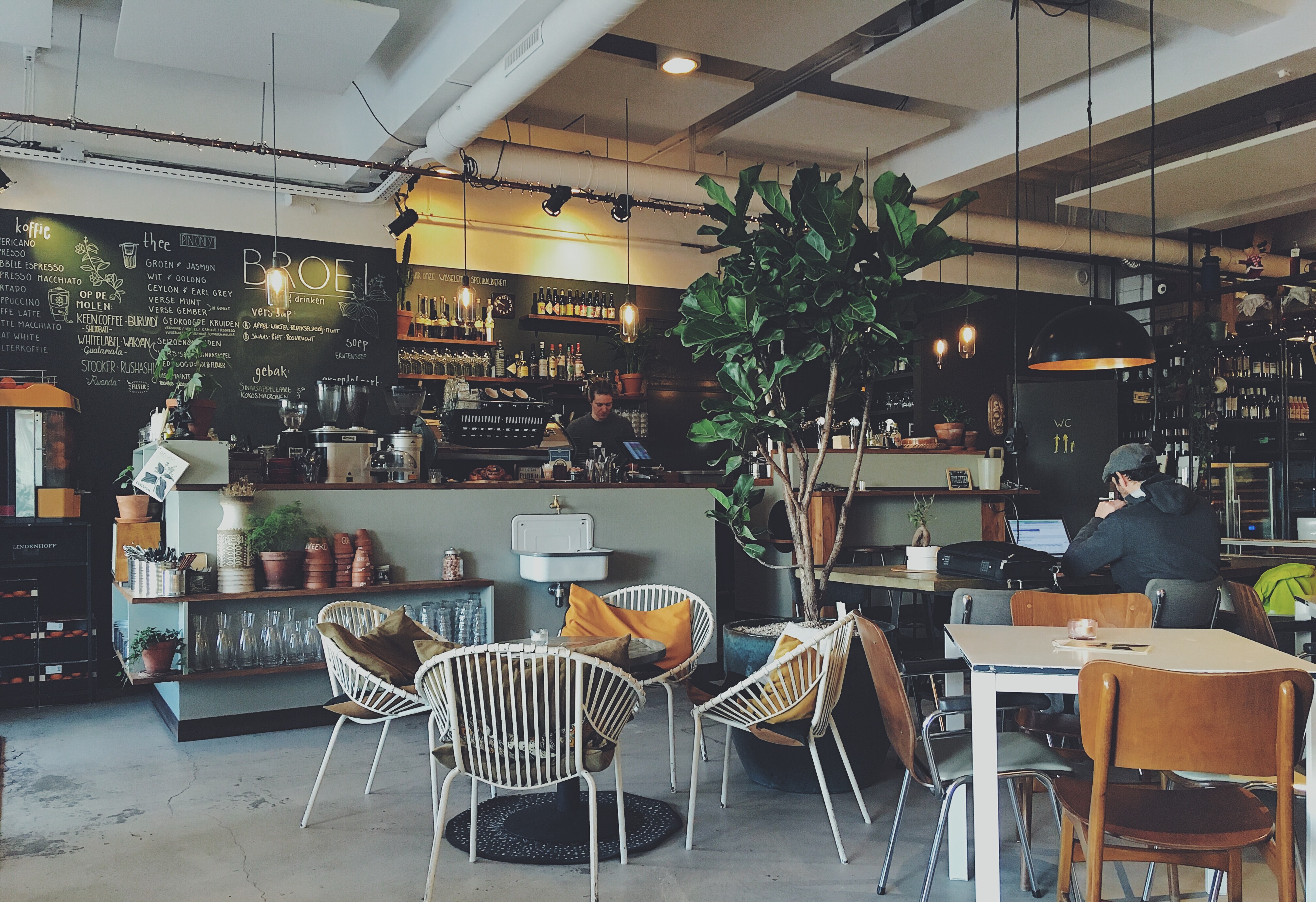 Many meetings have taken place at cafes around the world so we can't leave them out when looking for affordable meeting spaces. Branded cafes and coffee shops might not be ideal for more intimate meetings with co-workers. However, smaller home grown cafes run by locals might be good meeting destinations.
We all have that favorite café we go to when we want to spend quiet time reading a book or just chilling during a rainy day. This café is also a good venue for meetings with co-workers because it's quieter and less stressful than the office.
Cafes are a good choice for an informal meeting with the team or if you want a mini-brainstorm session. Some cafes even have WiFi so you can get in touch with the office easily. If you don't want to have a meeting in the conference room, a café could be your final destination during your walking meeting where you can talk about certain topics in depth.
3-Star Hotels
Meetings with modest budgets can also check out 3 or even 2-star hotels. While not as upscale as 4 and 5 star hotels, 3 star hotels have most of the amenities you need to hold a decent meeting.
Depending on the hotel, many of them will have different sized rooms that can accommodate your guests. Most of them will also provide catering, basic set-up for tables and chairs as well as basic audio-visual equipment. In this type of hotel, you might need to pay extra for other amenities like projectors or video conference screens but the price for the rental of the equipment might still be within your budget range.
3 star hotels are definitely less trendy than their posher counterparts but they are not shabby either. They are great for hosting multiple-day meetings and many of them are clean and comfortable and usually within many businesses' budgets.
University or School Auditorium
Your alma mater's auditorium or audio-visual theater is also a good choice. Many employees have fond memories of their school and going back to revisit old haunting grounds can bring up happy memories. Asking your school if you can hold a meeting in their auditorium is a good idea because they might rent it for a low price or might even let you use it for free.
School and university auditoriums are good choices because they are set up for presentations. In most cases, the auditorium will have a stage, podium, good lighting and chairs. Many of them also have good audio-visual equipment already so basically, these places are almost ready to go.
Theaters
If the nearby school or university's auditorium is not available, perhaps you can check out local theaters. In many cities, shows usually start after lunch so you can probably book them at an earlier time at certain days.
Like auditoriums, theaters are a good choice for budget meetings because they are already set up for presentations. They are a good choice if for presentations or if you need to host a meeting for 50- 200 people, depending on the theater size. Check on theaters near you for their free slots.
Meeting Rooms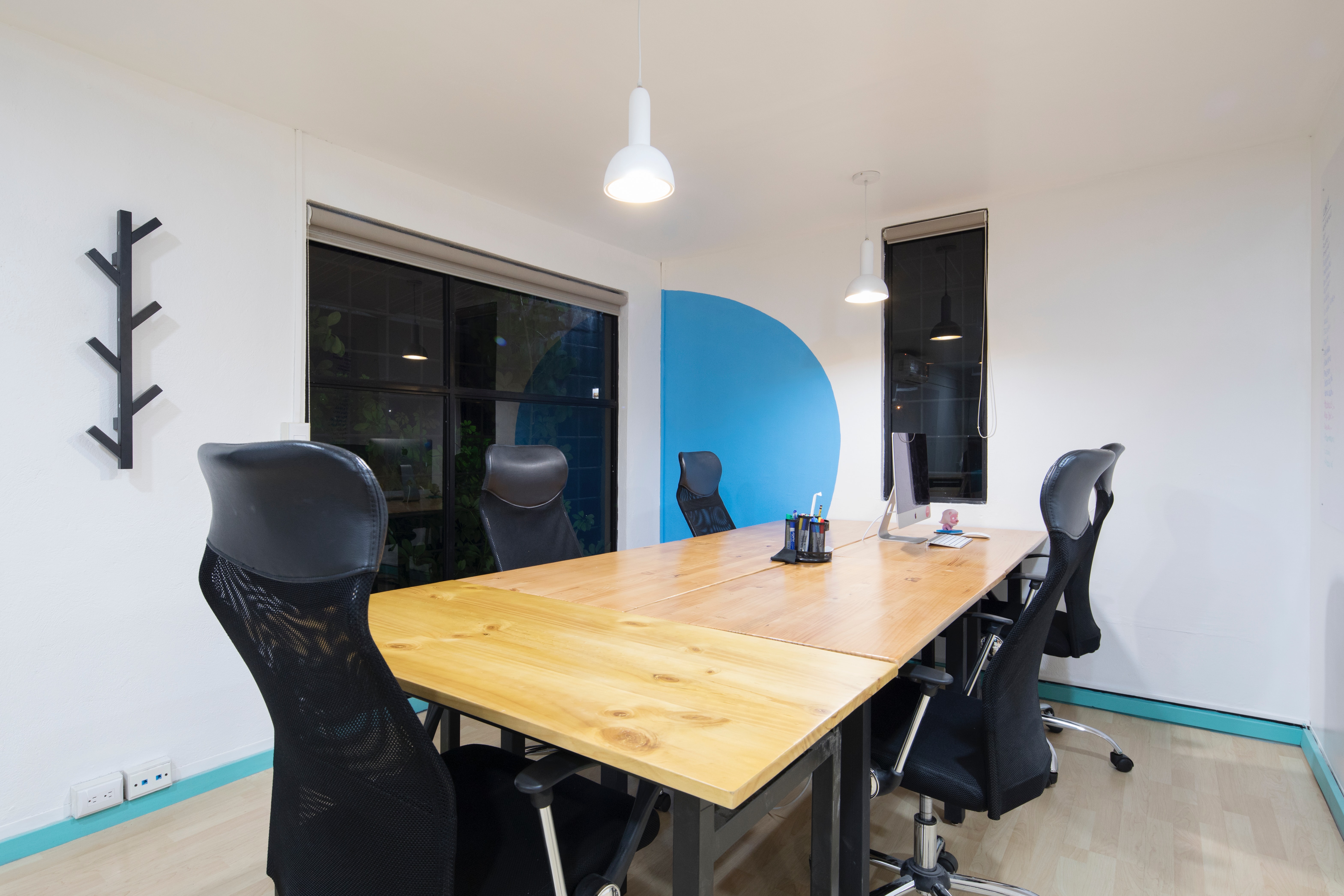 Most major cities like London have meeting rooms for rent. They are a good choice for meetings if your office does not have a conference room because it gives more formality to the meeting especially if you are hosting employees from other companies. They are also a good choice if you are on a budget because many meeting rooms are more affordable compared to hotel function rooms.
One of the biggest advantages of booking a meeting room is that you have a lot of choices. First of all, they come in different sizes so you can rent a small room good for 4-5 people or big rooms that can accommodate hundreds. Meeting room providers also have audio/visual and presentation equipment for rent in the premises so there is no need to contact other vendors to meet your needs.
You can also rent meeting rooms hourly or by the day. This is very advantageous if you only need the room for a short while or if you need it to host multiple meetings in a day.
Aside from this, meeting rooms are in many different locations in the city so you can easily find something somewhere that is easily accessible for all attendees.
Community Rooms In Libraries
Many libraries around the world have meeting rooms that are designed for use by the public for meetings and other forms of gatherings. Many libraries have written policies when it comes to using their community rooms. Make sure to read all of them and follow them to the letter.
Community rooms might be a popular choice for many meetings because they are usually offered free of rent. If they are for rent, the fee is usually a nominal amount which is good news for meeting organizers who are looking for spaces on a budget.
Churches
Just like libraries, many churches rent out their basements and other vacant spaces for meetings, events and other gatherings. While many businesses might be hesitant in hosting meetings in a church, it is still a good option for those on a budget.
Church spaces are good venues for small trainings and seminars. One of the biggest advantages of hosting a meeting in a church is the minimal fees they usually charge. In most cases, they only ask for donations and or cleaning and set-up fees. Some churches also provide catering services and their rates can be competitive.
Rent A Classroom
If an auditorium at a university is too big for you then perhaps a classroom is a better and more affordable alternative. In the United States, some school boards rent their classrooms for organizations that want to hold meetings.
This is a good choice for organizations and even companies on a budget because classroom rental is relatively cheaper compared to renting a hotel function room or an auditorium. The only downside we can think about renting a classroom is that you have to schedule meetings only after classes are over or during the weekends.
Wrap Up
Businesses and meeting organizers need to stay within budget because it helps to increase profitability. While many people get anxious when they are given small budgets to organize and event, you should only view it as a challenge and be as creative as possible.
Budgets exist in order for organizers to focus only on what is important. Going over budget on certain items mean that other critical resources lose funding which in turn can affect attendee experience. Sticking to the budget no matter how small it is helps you to ensure that all aspects of the event have ample subsidy so that even if the meeting is small and simple, everybody was kept comfortable.
Finding the right meeting venue with a small budget can be a challenge. However, it is doable especially if you are flexible and willing to get creative.
---
Read other posts here: