We know what you're thinking. It's impossible, right?
It's going to be a bit challenging, but organizing a big company event on a small budget is possible. Hosting any event on limited resources takes a lot of patience, persistence and amazing negotiation skills.
Many people think that a lot of money is required for mega company events. However, not all company events have epic budgets. In this case, knowing how to throw a company event on a limited budget is important. Here are some tips you might need to stretch your budget further.
Plan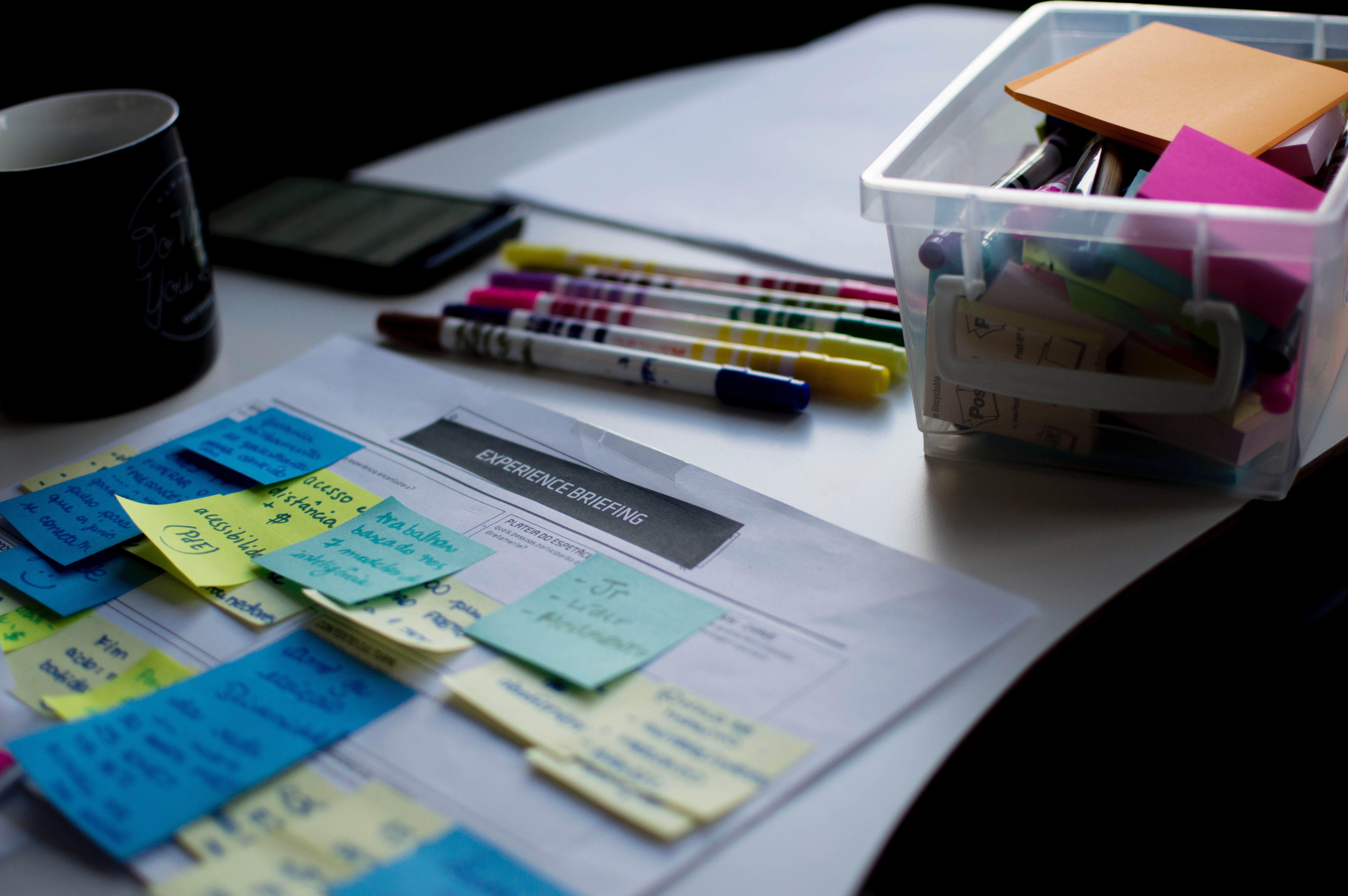 This is always the first thing you have to do when you receive word that you're going to be planning a corporate event. You have to know what the company requires in order for you to plan carefully. The more thorough you are during the preparation stages, the easier it will be for you to execute the details of the corporate event no matter how small the budget is.
It is important to plan early because budget impacts everything in an event. It has an effect on the venue, food, entertainment and other details. In connection with this, a brainstorming session with your team should be your first step. Having the input not only of management but also of your teammates will give you fresh perspective and give you ideas on how to best plan a corporate affair.
Since every event is unique, having a checklist can help you delegate as well as keep track of tasks that need to be done. It will also give you an idea of what has been done and what needs to be done while keeping you motivated an on track.
Recruit Volunteers
Since this event is on a limited budget, having volunteers that will help you execute the plan is a must. These guys can help you with small details like the invitation, decoration, logistics, catering, housekeeping and other small details.
However, it is also important to note that the volunteers you recruit should be committed to the event. In some cases, volunteers will suddenly "ghost" you as the event gets nearer and this kind of attitude can negatively impact your event.
Now that you have committed volunteers you can delegate work. Make sure to monitor their progress closely so that you can stay on top of things.
Even if the meeting or occasion is not a big one or if it is being hosted by a professional, having volunteers that can help you just in case is also a good idea.
Know Your Audience
Knowing who you are planning an event for will make decisions easier. Having a clear view of who your attendees are will help you make intelligent decisions when it comes to catering, marketing, logistics, entertainment and can help you attract vendors that can assist you in reducing cost.
For instance if your big company event is for launching a new product it will help you decide on how to market the event to attract major attention. It will also help you make decisions as to the type of catering you want as well as the guest speaker or the type of entertainment you want for the event.
Food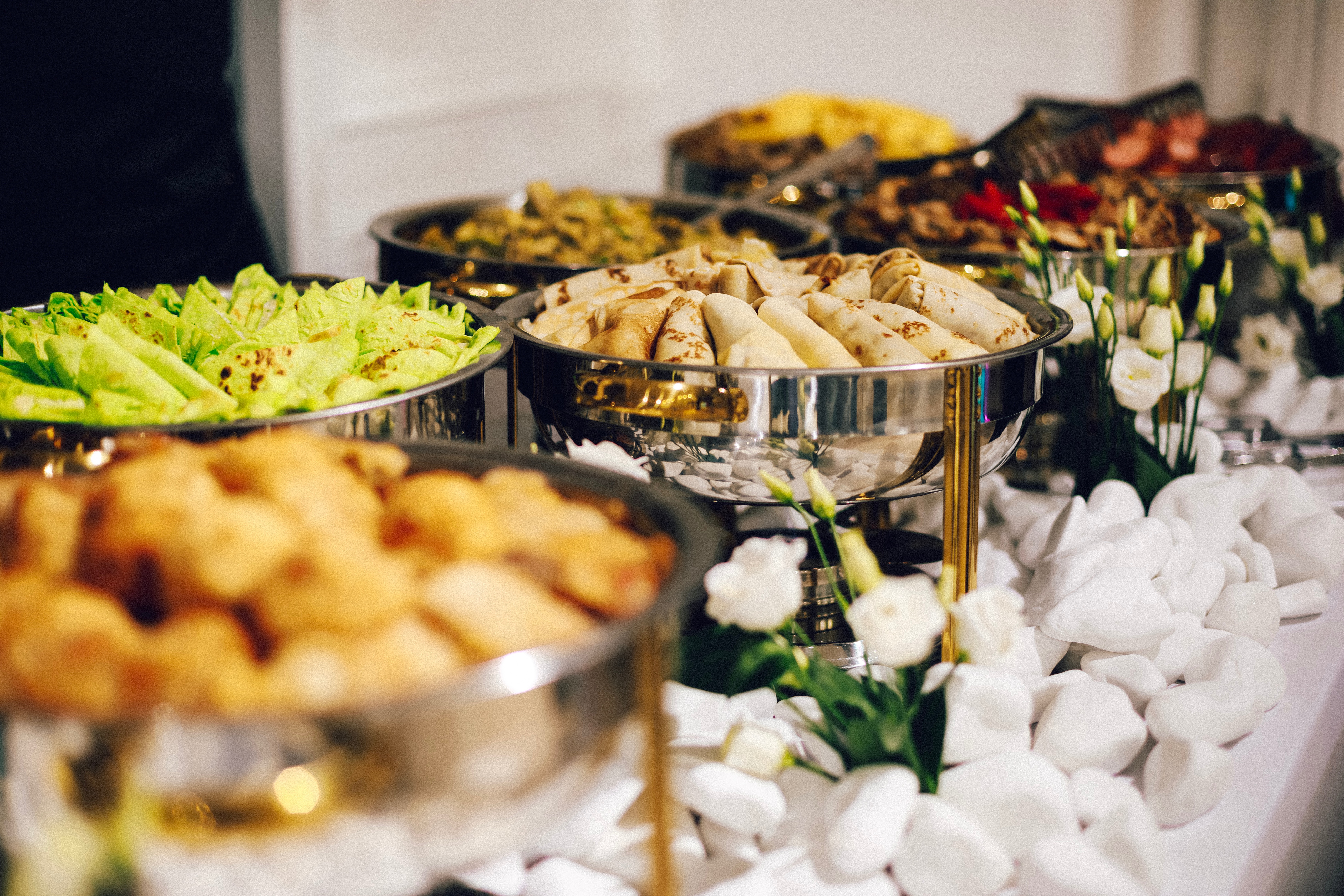 Forget about filet mignon or an unlimited open bar. However, this does not mean to say that you can't have a nutritious and filling meal. When it comes to feeding a large number on al limited budget, canvassing local suppliers can help you stay within budget.
When looking for local suppliers, don't just compare their prices. Take a look at their services too. Some caterers provide a bundled menu where starters, main entrée, dessert and drinks are included in the pricing per person. There are also suppliers who can provide additional services like tables and chairs as well as servers for free. When it comes to caterers, look for somebody who can offer you value. This means you get a nutritious meal with good service at a fair price.
Another way to save money on catering is to serve a smattering of bite-sized edibles. Think soups hooters, meat skewers, spring rolls, samosas, sandwiches, cheese and olives, etc.
Beverages are another item that needs proper budget allocation. There will be some company events where alcohol is served. When it comes to this, it's impossible to host an open bar so you're best option is to limit drinks. For instance, you can hire an open bar but provide attendees with tickets so that the first drink is on you but they have to purchase the succeeding drinks. Another strategy is to limit drink choices. Stick to the basics: 1 type of juice, soft drink and beer or wine. However, make sure to make water plentiful.
Negotiate With Venue & Other Vendors
When you're hosting a big event, one of the best ways to stay within budget is to negotiate with the venue and other vendors. For big corporate meetings for example, you might want to hold it in a hotel. These types of venues usually have a fixed priced on how much they charge for their venue. However, this does not mean to say that you can't negotiate with them. Don't be afraid to ask for discounts especially if the meeting is going to be held during the off-season. You might be surprised as to how much you can save just by taking time to negotiate.
The same is also true for other vendors like your caterer or decorator. When it comes to caterers, there might be local businessmen in your area who are new to the game and are looking for ways to get more exposure. A big corporate event is a good venue for them to shine and while at it, you can negotiate pricing so that you can save a few bucks. It might not count as a lot, but savings is still savings and can be used in other items in your budget.
Another way to save is to compare prices of local vendors. For instance, you can canvass pricing from 3 different caterers or decorators and then compare prices. You can show the lowest pricing to the vendor of your choice and ask them to match. You never know, they might match the pricing and you get the vendor of your choice and save some money while at it.
Don't be afraid to negotiate with suppliers especially if they're somebody you've worked with in the past. This is especially true with parties that you have a relationship with. Some of them might be willing to provide services at a reduced price.
Another way to cut cost for your big corporate event is to hire local suppliers. Not only will you get better prices, you are also helping your local economy.
Hire Local Entertainment
Big corporate events usually have entertainment, but don't worry because you can save money by going local. There are many local bands and acts that are clamoring for exposure. Not only will this help you save money, you are also helping them out.
Try to look for local DJs, bands, singers and acts in your town by visiting bars, pubs and even comedy clubs. This way you have an idea of how they perform or whether or not they are a good fit for your big event. Local universities are also good sources of small bands who are looking for gigs.
For really low budget events, you can play DJ by using your smartphone's music app to play music. You can use apps like Pandora or Spotify to create your own playlist or "radio station" that best suits the mood of your company event.
Get Creative With Decors
One of the best outcomes of a limited budget is that you can unleash your creativity when it comes to decorating the place. Pinterest is one of the best places you can go to for styling and decorating inspiration.
You can opt to use recycle materials, locally sourced materials or even upcycle certain elements of your décor in order to save money. Unfinished and rustic themes are also trendy today so you can probably get away with the venue looking a little rough. It all depends on the theme of course, but there are a lot of decorating ideas that you can execute on a small budget if you take time to do some research.
You can also scour dollar stores for cheap decorations. Dollars stores are great resources for cheap arts and crafts materials. If you have a talented teammate you can ask them to crate decorations or artwork that is befitting the theme of your business affair. Another alternative is to go minimal. Everybody knows that less is more.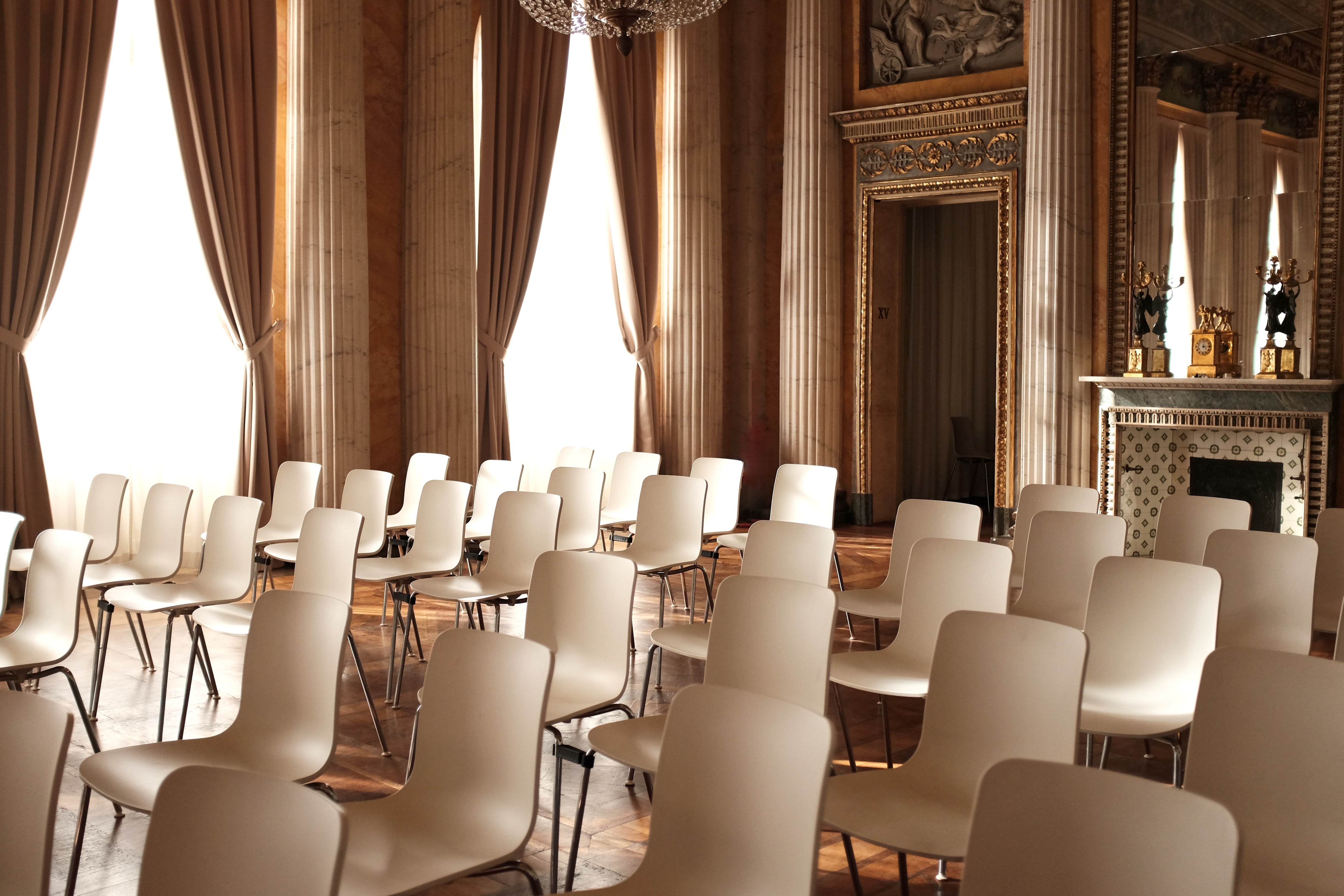 Send Evites
Another great way to save money for your big corporate meeting is by sending evites instead of physical invitations. You can send attendees evites and save money on paper and stamps. If you don't have talent in designing evites, there are apps and software that can help you do this and some of them are even free.
For VIPs you can send them physical invitation since this is more formal and respectful. Not only will this limit the number of invitations you have to print or order and send, it will also help you save money. For co-workers and guests that fall under "general admission", you can make do and save costs by sending their invitations through email. Biggest advantage: almost instant RSVP.
Another way to send invitation is through social media. In platforms like Facebook, you can create an event and invite people virtually. Since a lot of people use social media, you can invite a lot of attendees this way and keep costs of your corporate event low.
Use Social Media or Go Digital
For events that need to be marketed, social media can be a very powerful tool. Not only will it help you get the exposure you need, advertising rates on social media are relatively low compared to advertising on other mediums such as television, newspaper and the like. In social sites like Twitter and Instagram you can sponsor hashtags for promotion to make your event more visible.
Another alternative is to go digital by creating a website specifically dedicated to your event. Website creation is relatively cheap and you can use the website not only to advertise your company event but also to host resources, materials, videos and other materials so that they can be accessed by attendees before, after and during the event.
Wrap Up
As you can see, there are many ways to save money for a big corporate event. Finding creative ways to cut cost does not only spark your creativity, it also helps keep costs down.
Keeping within a specific budget is not hard especially if you know how to plan accordingly. While budget does impact the event, attendees and guests can still have a good time. What is important is to keep attendee experience positive so that the event is successful. All you have to remember is to find creative ways to save money without sacrificing the quality of food, entertainment and experience.
Read also these blog posts: