Do you want to hold a product launch event that will absolutely mesmerize your target audience? Having a great product, or service, that practically sells itself is of course what should be at the very center. But it alone won't be enough! There are various things to take into consideration every step of the way, and today we'll focus on one of the most important ones visually: the venue for holding your product launch event in.
By holding your event in a venue that is appealing and clean to look at will make it easier for you to set up everything on the day of in a way that'll attract your event visitors. At the same time, you won't want this venue to outshine the product itself. If you're targeting a demographic that is precisely local to your company, you'll additionally want the venue to be one that's easily accessible and not too far to reach for the target audience you're banking on attending the event. If you're primary demographic isn't in the proximity to your company's business address, you have an even larger scale of event venues to choose the right one from.
Glaziers Hall – London, England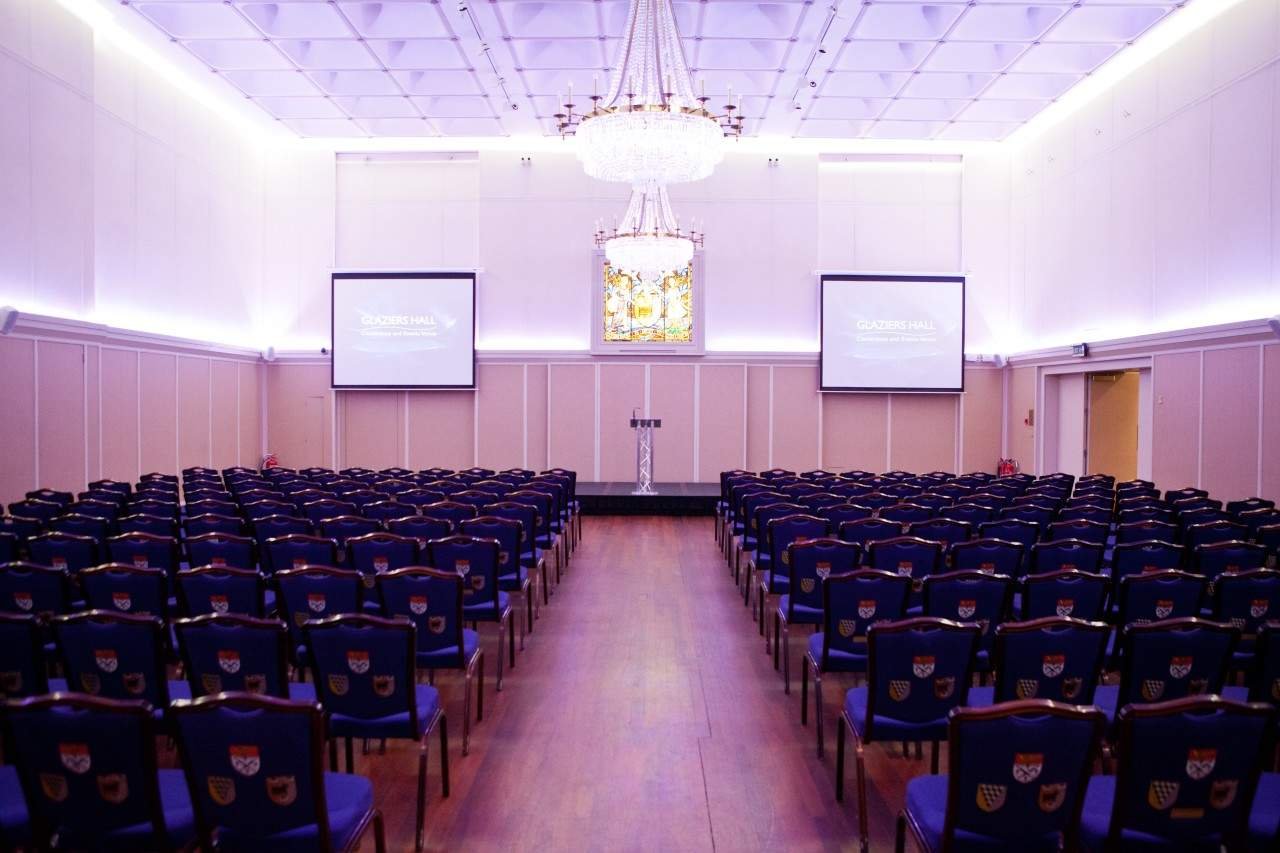 At Glaziers Hall, you can take your pick from smaller conference-room type venues and big rooms and halls with the capacity to hold up to 450 to 600 people at once. The hall is specialized in holding events of a larger scale, so if you're dreaming of making your upcoming product launch event huge, here you'll definitely have the space to do so. Thanks to its furnishing oozing sophistication and beauty, incredible views of Thames River, and 200 years' worth of history, Glaziers Hall is an exceptional choice especially for more upscale and luxurious product launch events. It's beautiful enough to impress, but in a subtle enough a way that your product will get the spotlight it rightfully deserves.
Hotel Mont-Blanc – Chamonix Mont-Blanc, France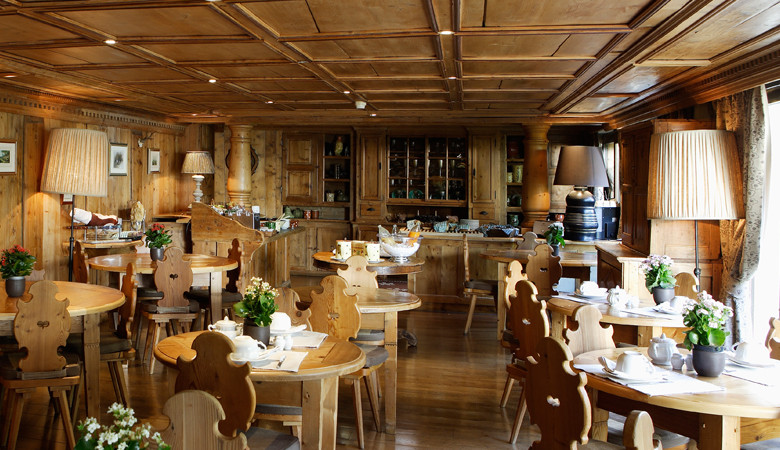 Equipped with incredible mountain views, this five star hotel can offer space to hold a unique, quirky and posh product launch event in. Their light and bright conference room, with capacity to accommodate up to 65 people, can prove to be a great space for a more traditional product launch for a product presented to a certain capped audience. Meanwhile, the hotel's outdoor property can be transformed to an event space for a modern product or service launch event – even in the middle of winter! Get inspired, include some good music and finger food, and showcase your new product in a unique way.
National Museum of Scotland – Edinburgh, Scotland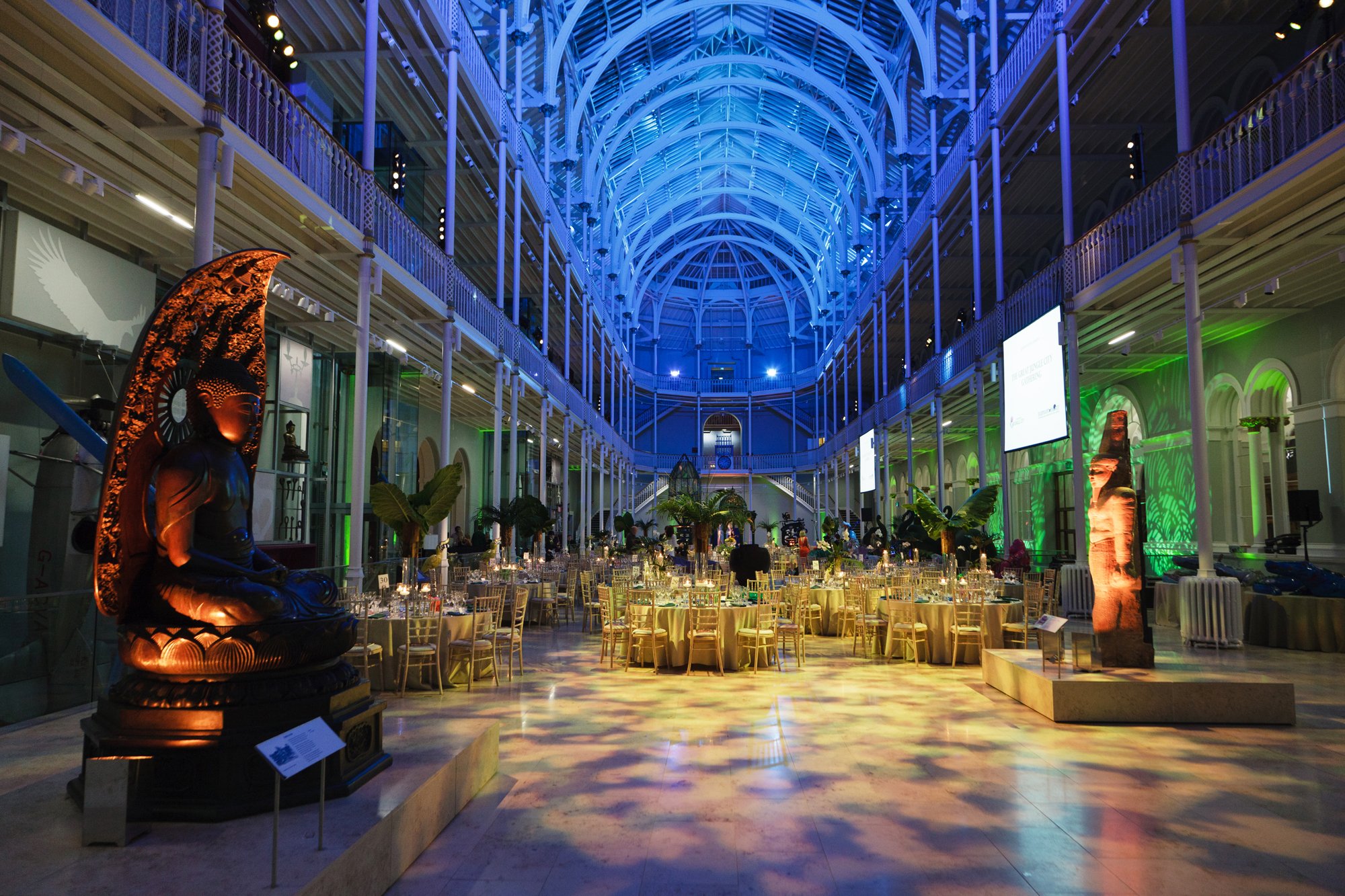 With knowledge and experience of previous product launches at the premises of National Museum of Scotland, you can rest assured that it's a trusted location to hold a successful product launch in. There are smaller meeting venues available for your use in case you're event is a smaller and more intimate one, but for a larger-scale event, you can host up to 1500 people at this venue. National Museum of Scotland is a unique and intriguing venue to choose for a product launch event, and its Victorian architecture provides additional charm and elegance to your event. Thanks to the many spaces available, you have a wide range of possibilities for how you'll want to set up your product launch event to achieve the most success possible.
10 Watt Milano – Milan, Italy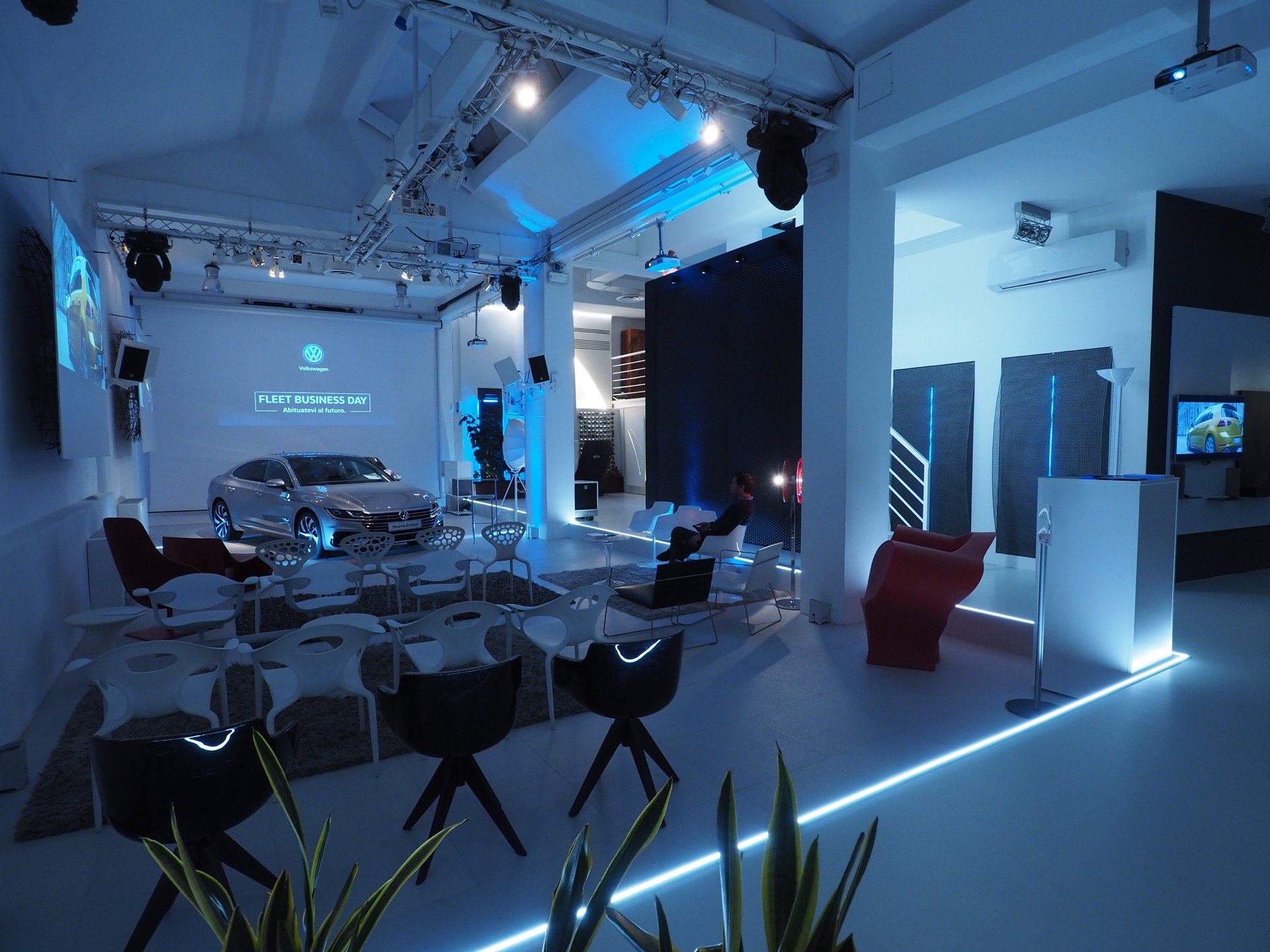 Milan's 10 Watt Event Venue comprises of several different venue spaces in which it's possible to hold your product launch in. Each of them has a style and design unique to the room, with focus on creating a space that's stylish, modern and full of personality, all in one same package. 10 Watt can be an ideal location for hosting a product launch event where you'll want to dazzle your attendees with a sleek venue, but still keep the focus on the product launch itself. The venue spaces are especially fit to host product launching events in technology, fashion, and design sectors, though they can easily be transformed to fit other sectors as well, including wellness and art.
Botta Events – Helsinki, Finland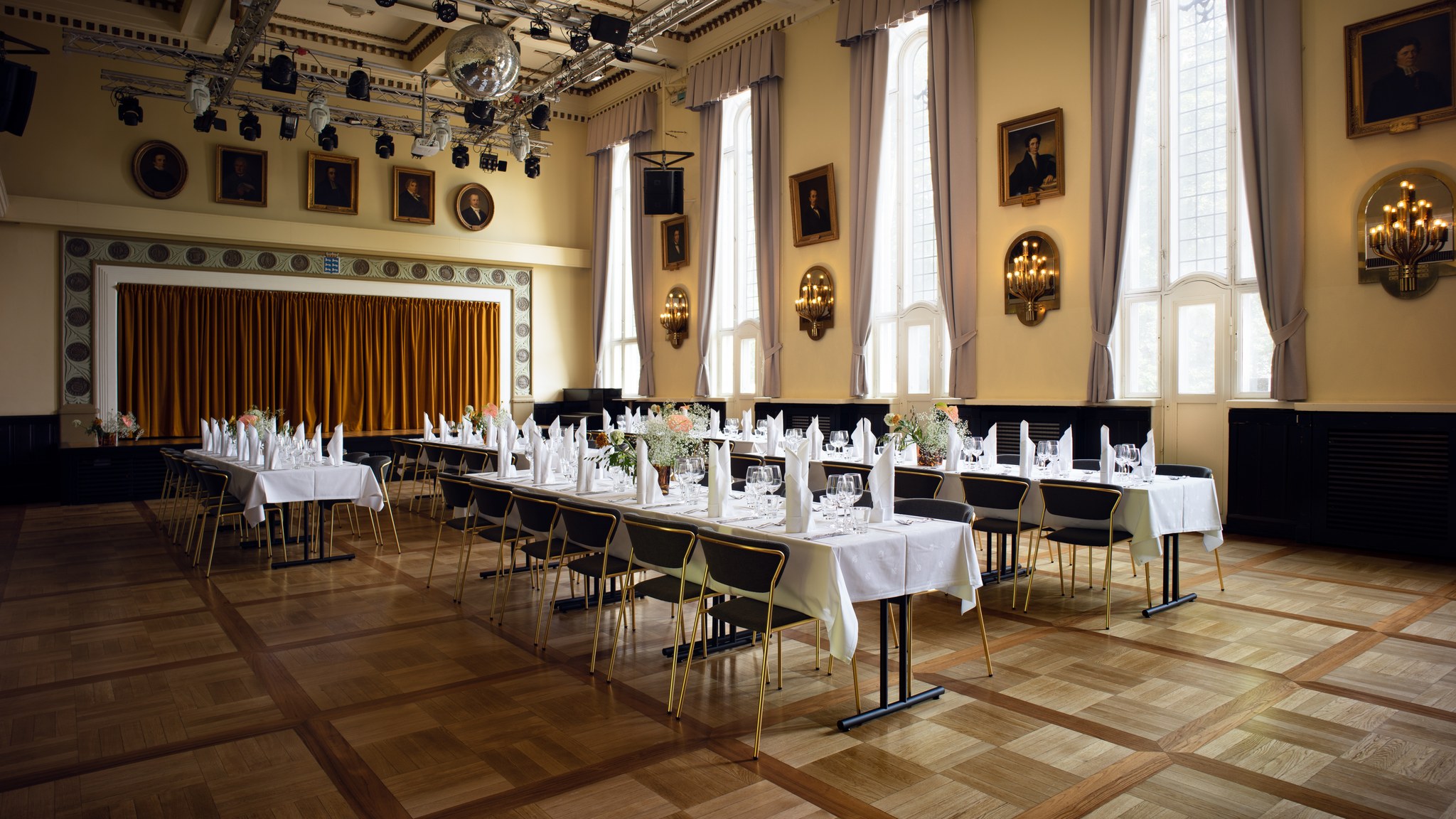 Would you like to host your product launch in a sophisticated-looking environment? Then the ballroom offered by Botta Events in Helsinki has got you covered! Comfortably fitting from 100 to 200 people, its golden hues and fancy décor offer a glamorous backdrop for your luxury product launch event. Depending on the type of a launching event you're gunning for, you have the option to offer a cocktail party styled event or one that serves its attendees a delicious meal. And if you want to go for a bigger crowd, it's entirely possible to book the entire banquet floor, comprising of half a dozen smaller rooms, in which case you can fit up to 500 attendees into your event at once.
Kempinski Hotel Frankfurt Gravenbruch – Frankfurt, Germany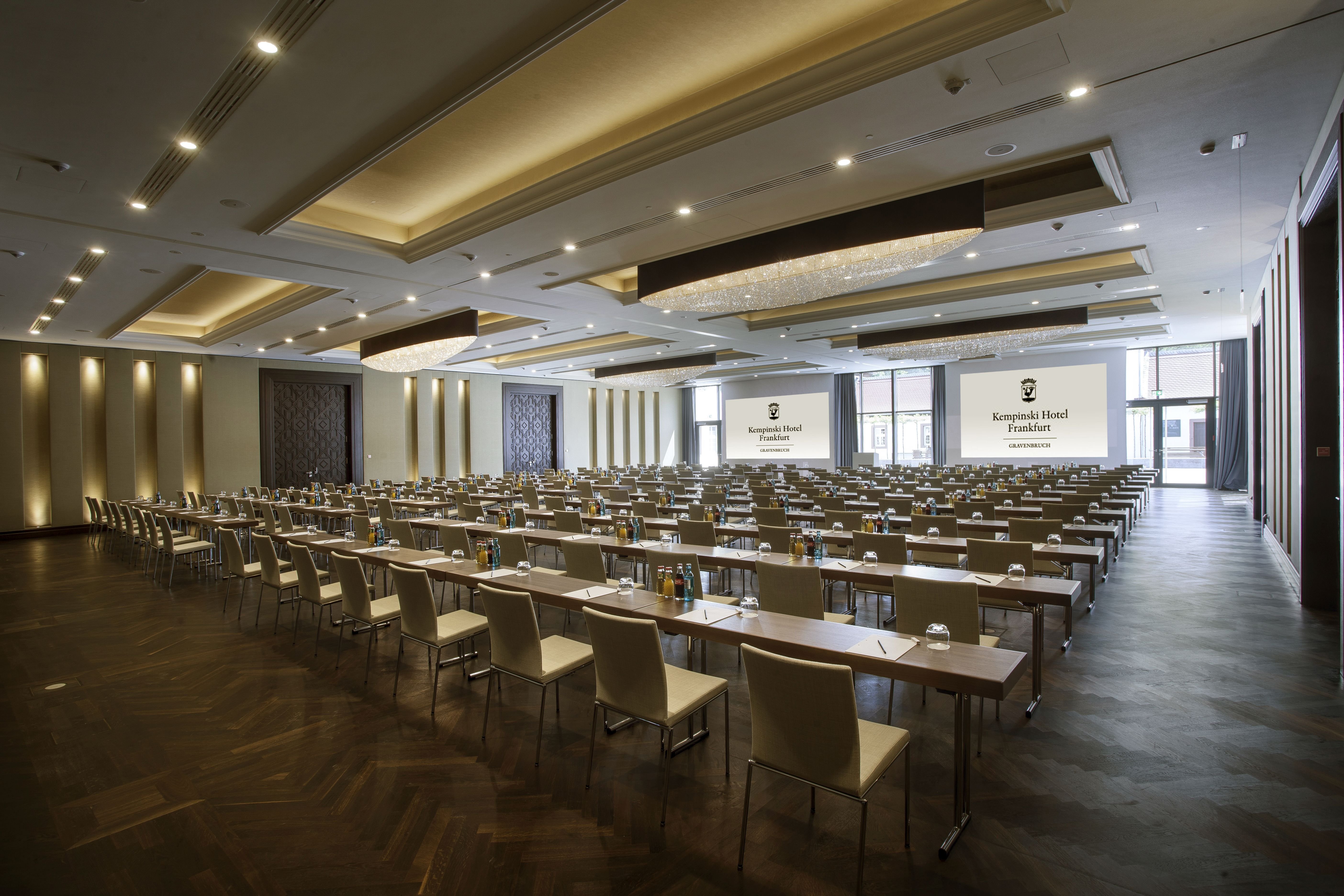 This luxurious hotel has 18 different types of venues to choose from, guarantying that you'll find just the right space for your product launch event. The staff takes an immense amount of pride over the quality of service they can offer while arranging and tailoring everything needed to make your event uniquely you and spectacular to attend. Largest of the rooms is the Ballroom Central Park, which at its largest can accommodate up to 500 people in one go. Besides that, the hotel has half a dozen other venues with capacity of 100 or more, and several others ideal for a small, intimate event.
InterContinental Madrid – Madrid, Spain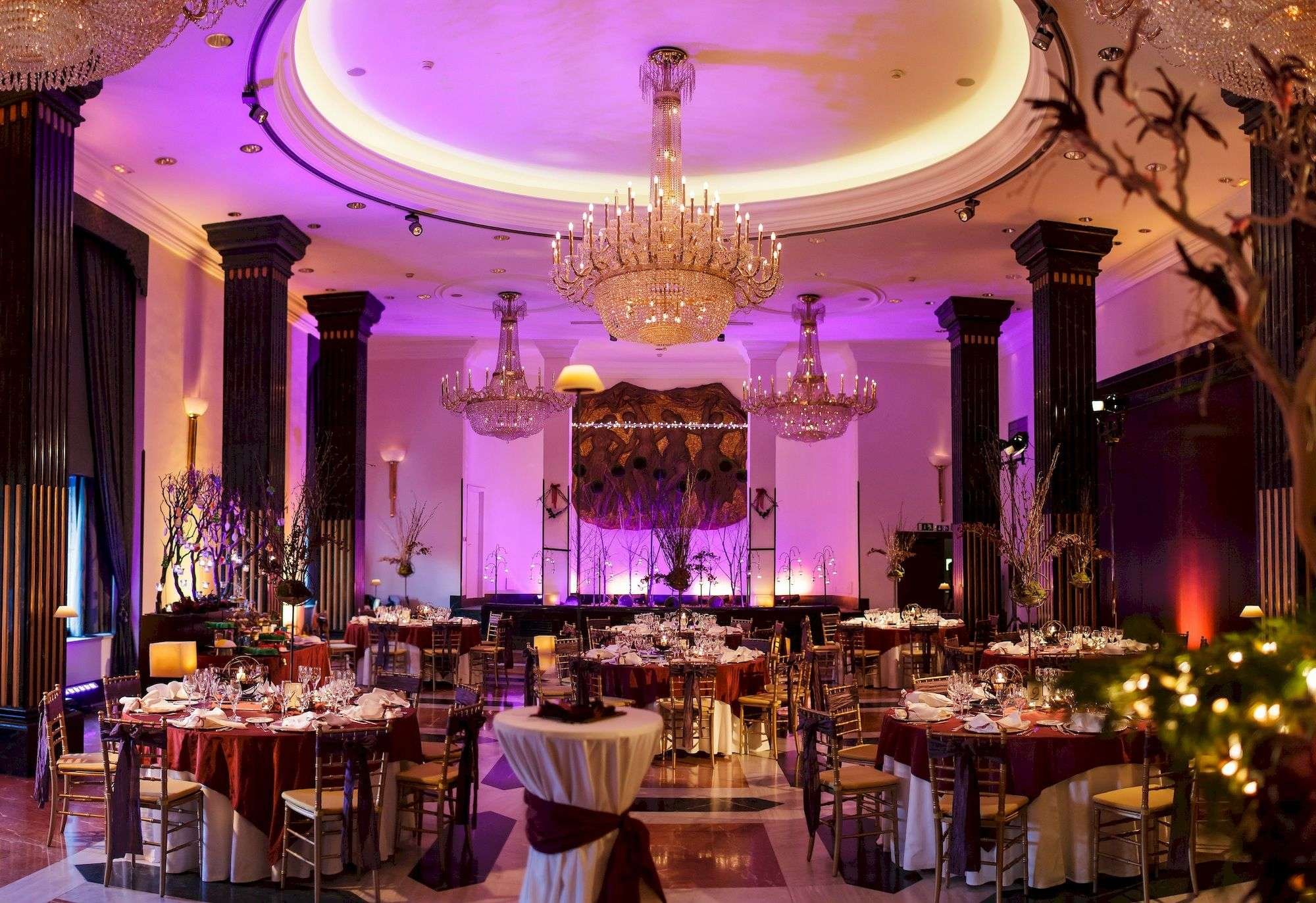 The InterContinental hotel in Madrid has all that it takes for you to hold a product launch event for a large crowd, with its largest room having the capacity to hold a visitor count of 600 at any given time. Thus, if you are truly looking to make your event grand in size, and especially if you're interested in holding an open event that visitors will come in and out of all day, you may want to seriously consider making InterContinental Madrid the home base for your event. With these meeting rooms having even received awards before, you know you'll be in good hands. Here it is possible to even host a cocktail reception for up to 1000 attendees! For a big launching event, is there anything more you could be asking for?
Maritim Antonine Hotel & Spa Malta – Mellieha, Malta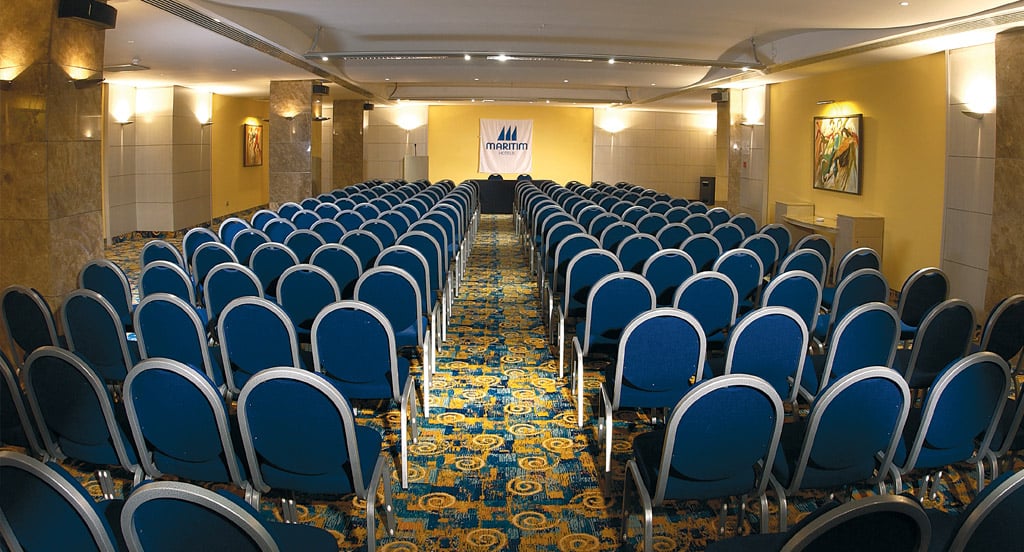 Are you looking to make your product launch a spectacularly unique and exclusive event? In that case, you may be interested in whisking your attendees to a beautiful little village in Malta, where they can enjoy beautiful sights outdoors and relaxing time at a spa indoors, on top of getting exclusive introduction and access to your brand new product. The hotel's bigger conference hall can host up to 200 people at once, so despite its unique location you don't have to limit your guest list too much. In case you want to keep the event truly small, the smaller conference hall is perfect for a guest list not exceeding 20 invitees.
Manchester Art Gallery – Manchester, England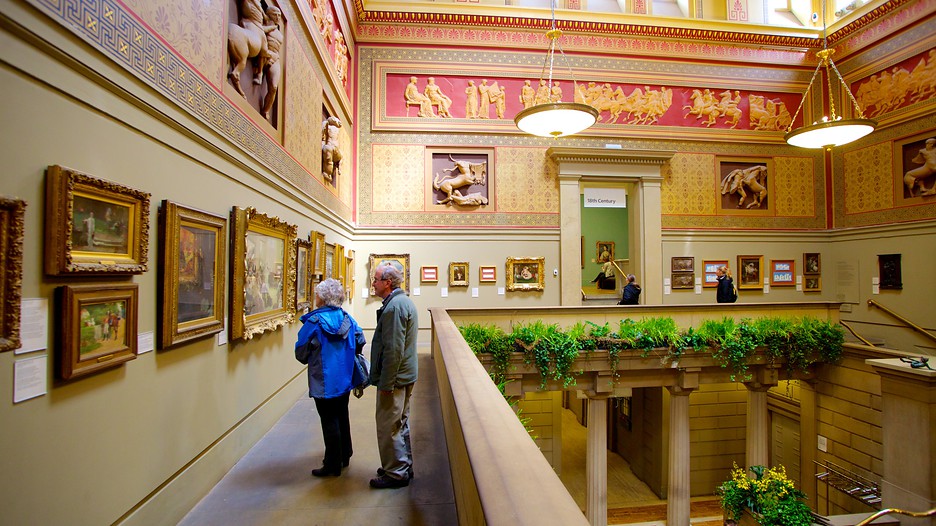 Manchester Art Gallery is truly a unique and gorgeous backdrop for your product launch event. Its artistic masterpieces, consisting of collections from Victorian to contemporary eras, works great as a sophisticated décor for the event venue, which can hold up to 700 visitors in a standing setting. For a daytime event, you may use one of the meeting rooms, of which the largest one has the capacity of 100 people in a seated setting, with the additional option of catering to go with it. If you want to offer your audience a product launch event unlike any other, here's where you should go to set it up.
Roma Eventi, Piazza di Spagna – Rome, Italy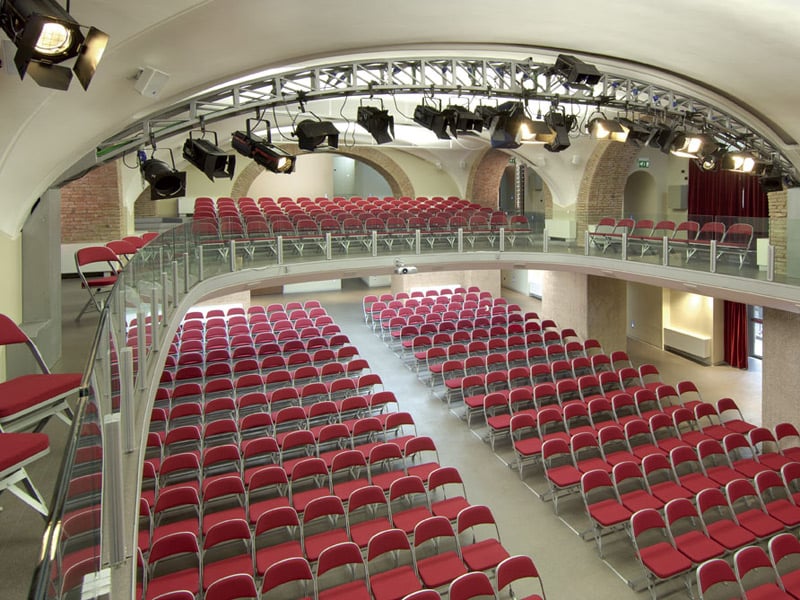 This conference and exhibition center is located in an easily accessible location near the center of Rome, and indoors holds ample amount of space for holding your product launch event in. Whether you're looking to make your event traditional, plain, modern, or flashy, exhibition-style or seminar-style, you'll find this venue transforming according to your tastes. You can imagine holding any type of a product launch event at Roma Eventi's Piazza di Spagna location, including your portfolio showcase or a fashion show. Of course, the staff can also provide you with a host of services in aiding you to create a professional event, such as security, catering and shuttle service.
Naantali Spa & Hotel – Naantali, Finland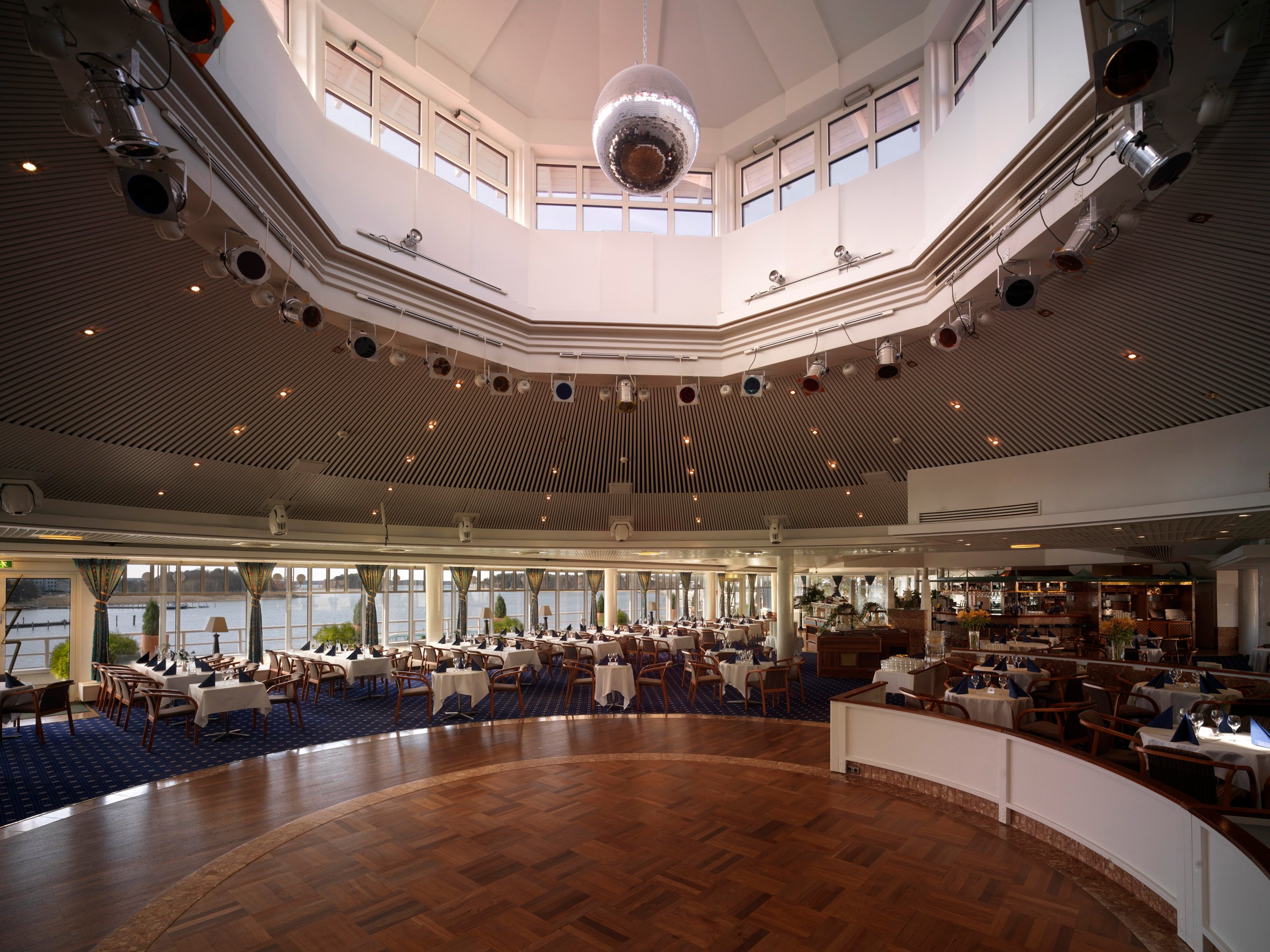 At Naantali, it is possible to combine your product launch event with relaxing times on the spa side, perhaps creating for a perfect launching event weekend for a company with focus in wellness. Directly within the hotel premises there are venues with capacity to facilitate up to 450 attendees, with Ballroom, Katariina Hall and Seaview Lounge the very best the hotel has to offer. And in the spa's immediate vicinity, there are two additional venues capable of holding events for up to 1000 people. In the Ballroom, you'll have access to a stage and a huge screen, making it the perfect spot for presenting your product to a large audience at once. Meanwhile, the much smaller Katariina Hall will dazzle your attendees with its elegant interior, in addition to which it holds magnificent views of the nearby sea. And the views from the Seaview Lounge are even better! The lounge is a good place to add pampering your attendees with some bubbly and live music to your event's itinerary.
AXICA Kongress- und Tagungszentrum – Berlin, Germany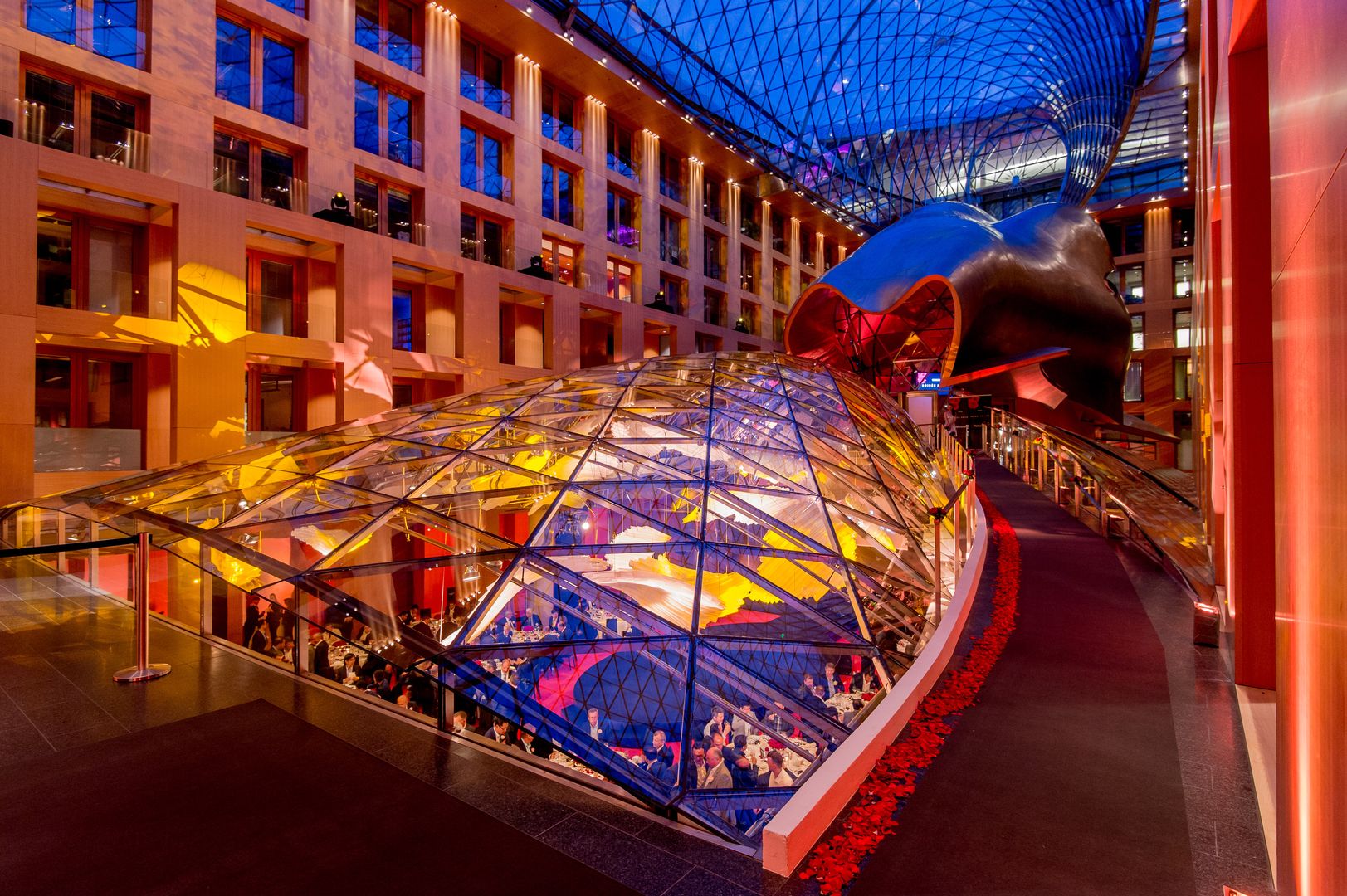 This conference and exhibition center could nearly be referred to as tailor-made for big product launch events. The biggest room can accommodate up to 500 attendees all on its own, and has the capacity to add a stage and even live music equipment to its space. This room's simple, colorful and spacious design meets with unique and attention grabbing ceiling décor, creating an interesting and pleasant atmosphere for the venue. Its glass ceiling allows your audience to admire the sky above, day or night, as an additional piece of décor, and there are a variety of technology and lighting equipment at your disposal. The smallest room, on the other hand, is cozy and intimate in design, and can host an event for no more than 35 people. In case you wish to add catering to your event, AXICA has four different types of menu collections to choose from, all of which are promised to be sustainable and premium-level.
Les Jardins du Marais – Paris, France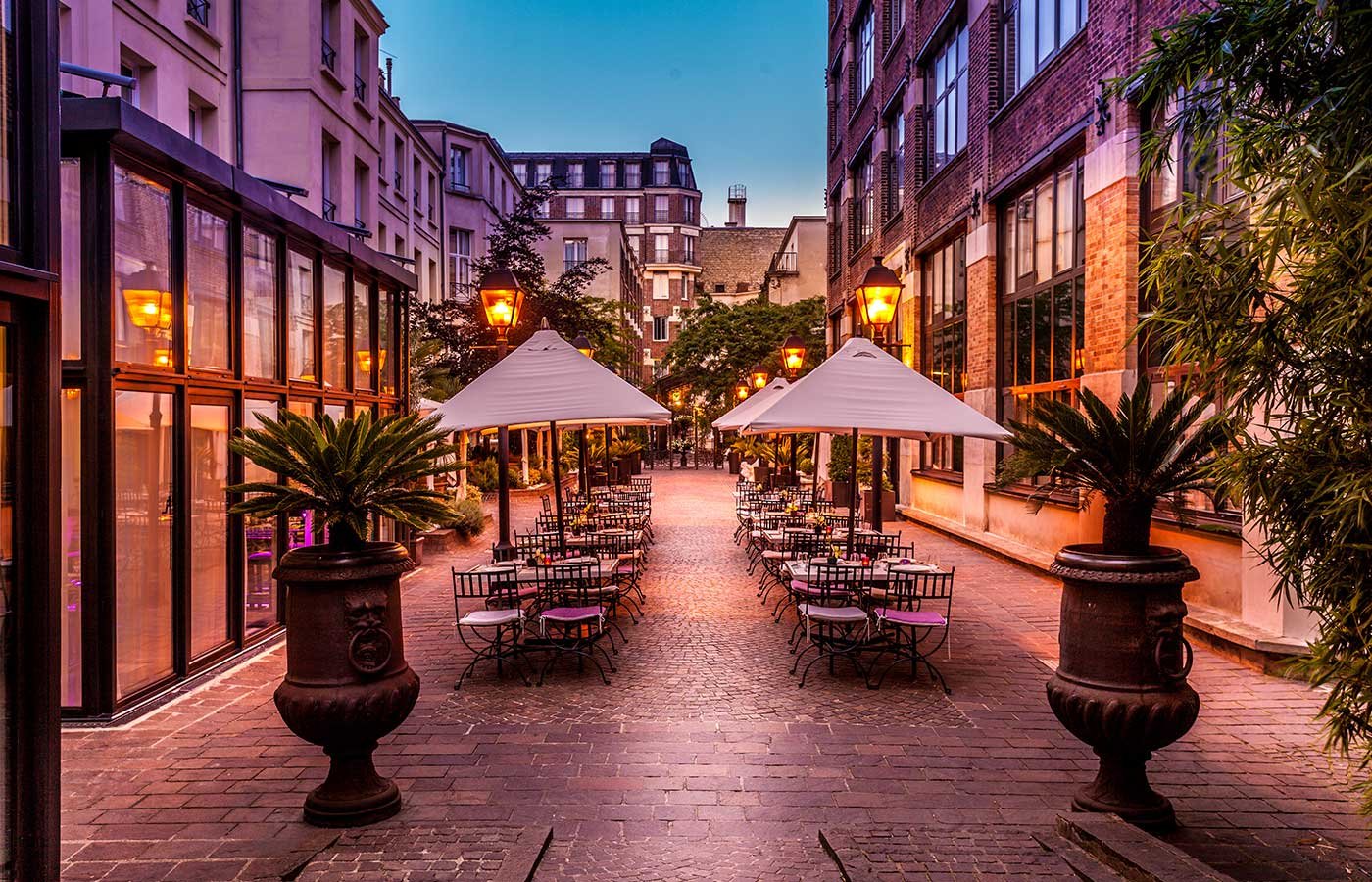 Last on the list, the hotel Les Jardins du Marais, located in Paris, has quite a selection of rooms to offer as the venue for your launching event. There are half a dozen beautiful rooms offering possibilities of a small event or a larger one for around 100 people in a cabaret- or banquet-setting. Additionally, two of the rooms have the ability to host a cocktail-style launching event for 250 to 300 people. And as if that's not enough to choose from, the La Verriere venues can hold even larger scale events, and are especially beautiful to use in the summer season when it's comfortable to enjoy events outdoors. There are a couple of readily put together packages, including equipment and catering, available for the La Verriere salons.
We realize it's no easy feat to lock on a venue decision for your product launch. There's many different details to take into account, and if you've found more than one venue that could be an excellent fit, you may be overcome by insecurity over which one's the correct choice for your event. That is one reason why we've put together this list, hoping it can narrow down your overwhelming amount of choices, or alternatively give you some ideas for what you may be needing and wanting from your venue in terms of size and layout in your local area. Hopefully you've found this list of great venues in Europe for holding your product launch event in enjoyable and helpful for your future needs of planning your own product launch event! All of these venues can be found from our own roster, so do keep exploring our page for making your decision!
Read also these blog posts: