The lovely Kuala Lumpur is the capital city and the monetary and financial focus of Malaysia; this quickly developing city is likewise a top destination for gatherings and occasions in South Asia. This dynamic city flaunts contemporary high rises, memorable engineering, and astonishing natural attractions; Kuala Lumpur is additionally well known for its awesome food scene.
With its special blend of cultures, dialects, and religions, this city really is a one of a kind goal in Asia and the ideal choice for a gathering making the astounding Kuala Lumpur the 6th most visited city on the planet, with roughly 9 million travelers every year!
To help meeting and occasion organizers locate the best scenes, spots to remain, we've made this guide. Look at our organizer's venue list for Kuala Lumpur, Malaysia for meeting and occasion experts.
Kuala Lumpur Convention Centre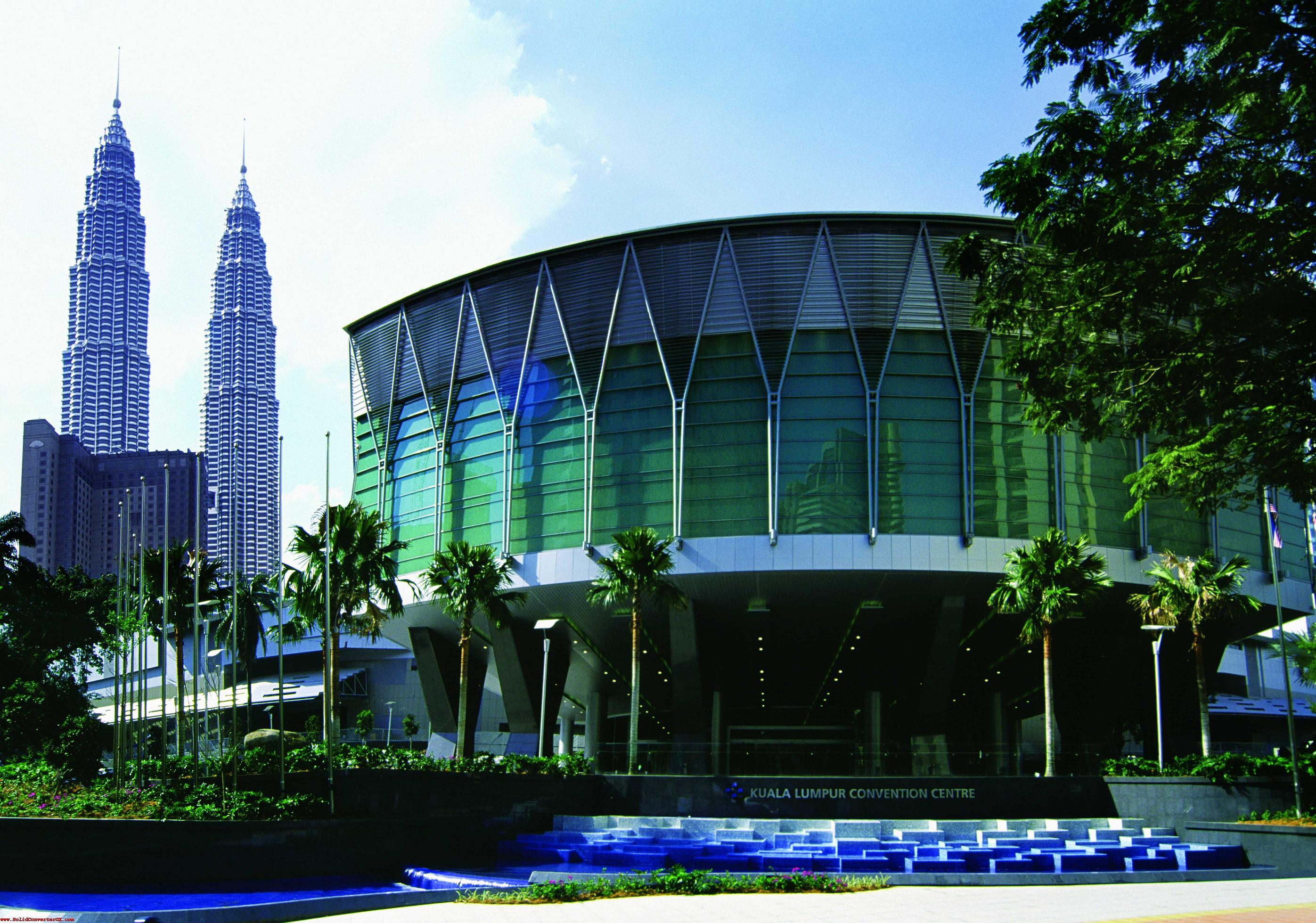 If you're looking for a venue that is dedicated to delivering flawless meetings and events, committed to sustainability, and offers a variety of well-equipped venue spaces of all shapes and sizes, then the Kuala Lumpur Convention Centre is the place for you.
The Centre features Plenary Hall (800-3,000 guests), Plenary Theatre (500 guests), eight exhibition halls (33,659 sq.), three conference halls (1,800 guests), a Grand Ballroom (2,000 guests), a banquet hall (500-740 guests), and 20 meeting rooms (43-200 guests).
In addition to all of this space, the Centre also offers creative and customizable catering, a standby audiovisual and IT team, and more. Built specifically for meetings and events, the Kuala Lumpur Convention Centre is an adaptable, ideal place for planners to host their next meeting or event.
The Kuala Lumpur Performing Arts Centre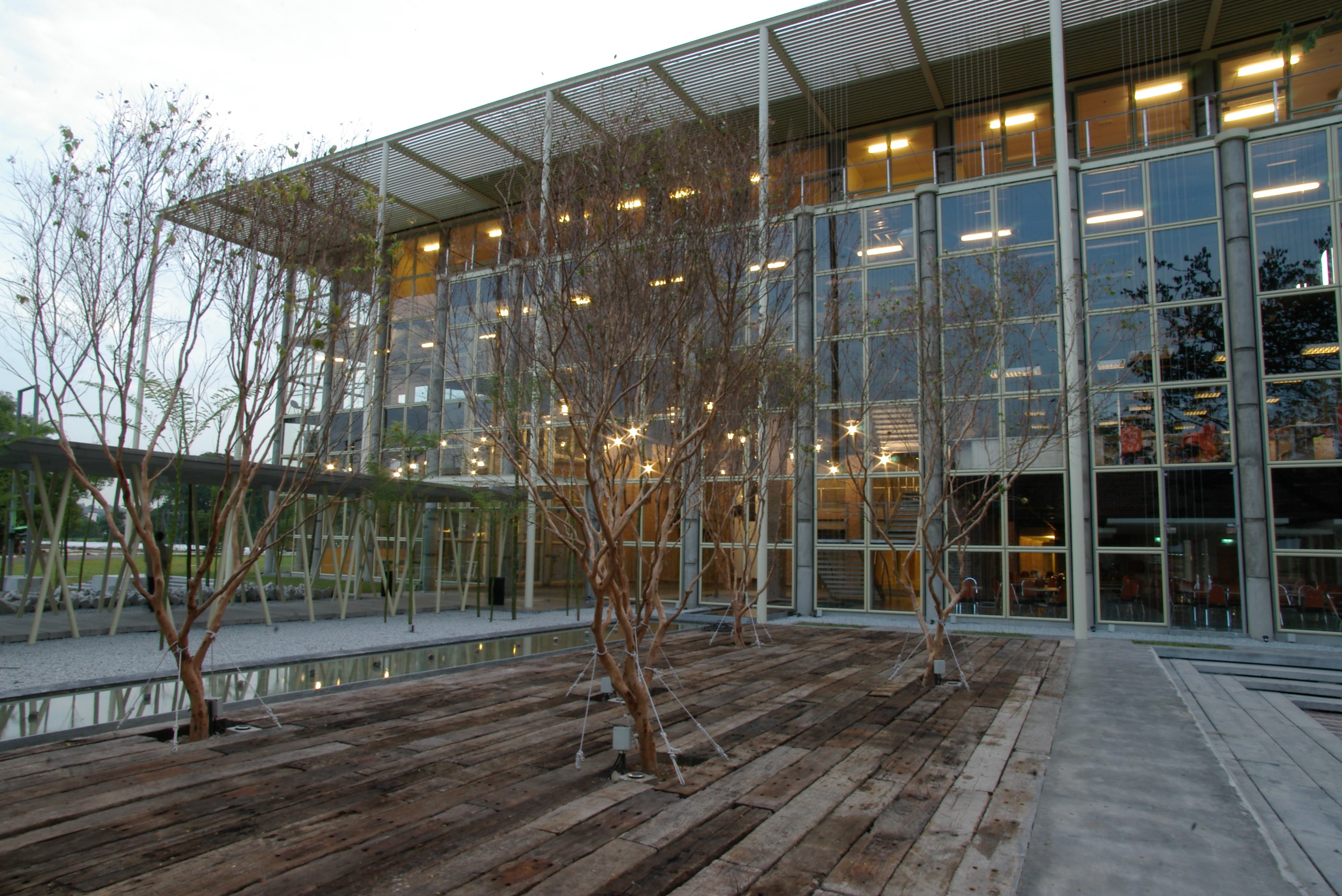 A 117 Year Old cultural icon building and award-winning architectural Venue - klpac is Malaysia's fully-integrated arts centre. It is a serene escapade in the city, just a stone's throw away from the KL City Centre. Klpac is one of the very few locations in Klang Valley set in a park and with a lake view within the city, in an exclusive land.
The venue is enchanting for Events, Photoshoots, and Wedding ROMs at the Lawn by the lake. 7,614 SQM set on a 3.2 acre land, perfect for any size of event, features 4 levels of facilities, ample & free car parks for you and your guests.
19 pocket locations in one venue with a capacity from 1 person up to 20,000 people. Wheelchair-friendly. It services includes complimentary use of basic lighting and sound equipment (inventory upon request), professional In-House Technicians, VIP Holding Room, and Green Room for Artistes, music Recording Studio, studios for Workshops/Corporate Trainings (Facilitators available upon request), cafe & Bar.
It has six distinctive meeting room spaces – the Indicine - Large Theater Room with 1 - 100 capacity, studio Rooms with 1 - 60 capacity, VIP Holding Room - meeting room with 1 - 30 Capacity, Outdoors: The Lawn & Deck - Wedding Venue with 1 - 500 Capacity, Pentas 1 – Auditorium with 1 - 504 Capacity, Pentas 2 - Art Gallery Space, an event Space with 1 - 300 Capacity.
Grand Hyatt Kuala Lumpur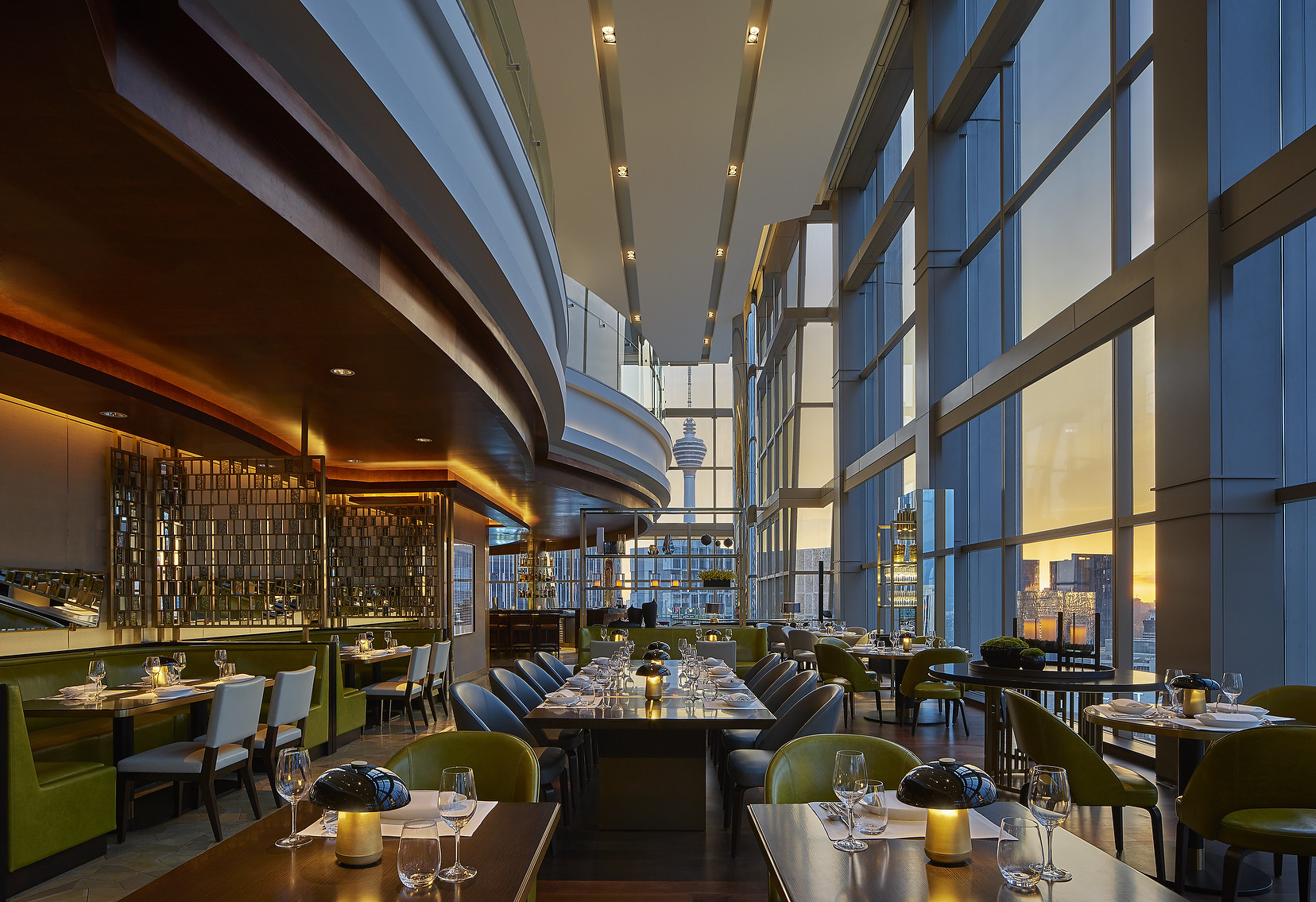 Overlooking the iconic Petronas Twin Towers and adjacent to Kuala Lumpur Convention Centre, Grand Hyatt Kuala Lumpur is a five-star luxury hotel strategically located in the heart of city and within walking distance to Golden Triangle shopping, dining scene and entertainment district.
The hotel offers 411 spacious guestrooms including 42 suites to business travellers, tourists and local guests and features a Sky Lobby with panoramic views of Kuala Lumpur city skyline. Offering one of the largest entry level guestrooms starting from 47 square meters of upscale elegance fitted with modern conveniences, the guestrooms and suites were designed with floor-to-ceiling windows to maximize natural daylight and to have an expansive view of the city.
Grand Ballroom and Grand Salon are pillar-less and oval-shaped ballrooms covered overhead by crystal chandeliers. Grand Ballroom offers 1,045 square meters of space with a capacity of 700 guests for banquets and up to 1,450 guests for receptions. It is the perfect venue for gala, annual dinners and large scale weddings. Grand Salon presents over 620 square meters of space with a capacity of 450 guests and it is an excellent venue for cozy meetings, conferences and weddings.
The Oak Hall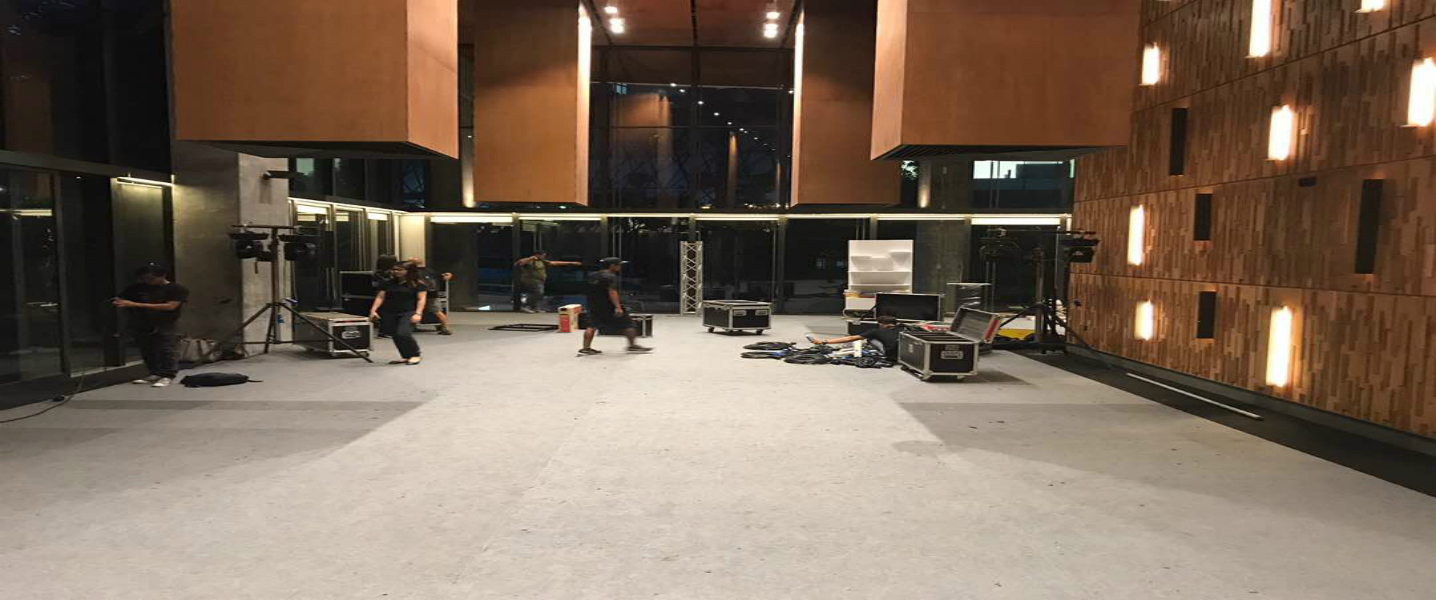 Since parting its velvet ropes for the very first time in January of 2017, The Oak Hall has been so frequently patronized by jet-set celebrities and VIPs that it's fast becoming the hottest event venue in Kuala Lumpur. A versatile venue, The Oak Hall is truly a special destination which is the ideal host venue for your special occasion, corporate, family or private event.
The venues striking architectural design which boasts floor to ceiling glass panels is surrounded by lush greeneries with ZEN like feature during the day and transformed to a sophisticated, high energy venue at night. The seating styles & maximum capacity: Banquet: 200 guests, theatre: 350 guests, standing: 350 guests, classroom: 250 guests. However it has a rule of 350 guests max at a 4000 sq. feet space.
TGV Cinemas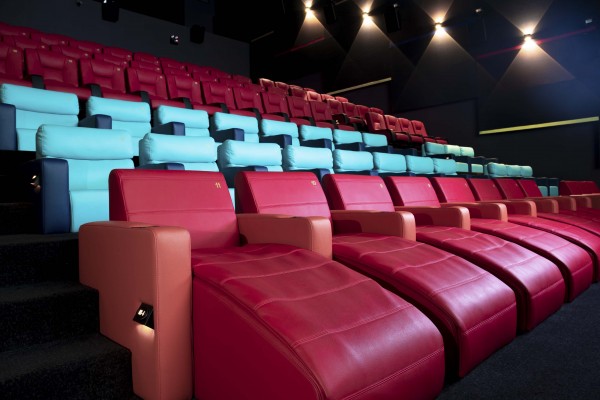 Are you tired of the typical conference hall, but still need a venue with space? Then why not host your next event at TGV Cinemas, a boutique, luxury movie theater located in the center of Kuala Lumpur. Planners can choose to host their events in one of the two INDULGE halls (40 guests), which features reclining chairs, personal waiters, and access to a mouth-watering dining menu.
If you are more focused on the projection, then we suggest utilizing TGV's IMAX halls, which is said to deliver the ultimate visual and audio experience for guests. Whether you're looking to host a private event, a seminar, a themed party, an annual dinner, awards ceremony, fundraising, or other types of private events, the TGV Cinema is well-equipped to help you deliver a picture-perfect experience.
CLOUD 16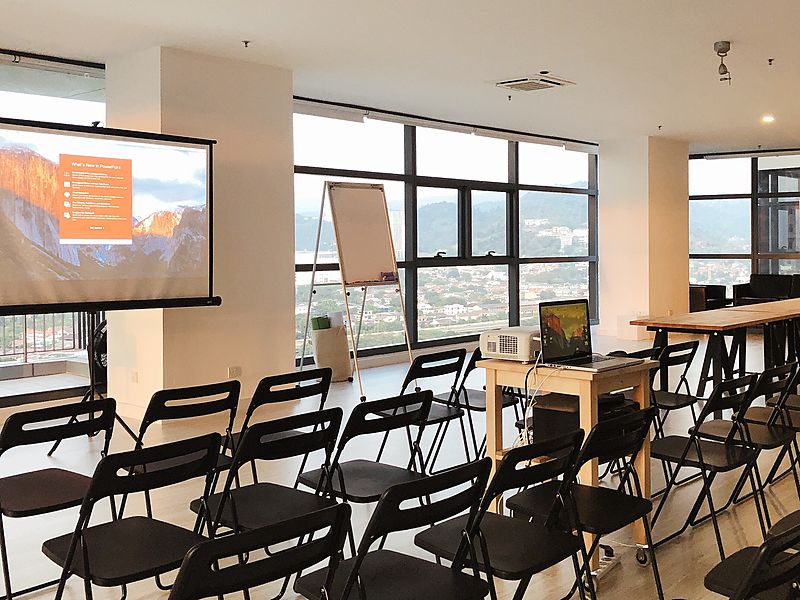 Cloud 16 is a no-fuss event space up on level 16 of 3 Towers in the KL city centre. The corner studio unit has surround floor to ceiling glass windows offering a panoramic view of the Ampang skyline. It has a clean and simple ambience dressed in white and blond wood with Nordic aesthetics. With 1500 square feet of space, there's enough room to host up to 100 people.
The open space of the studio is bathed in natural light and equipped with a projector, screen, and speakers, suited for talks and presentations. Trainings and workshops are possible as it is also equipped with tables, compact chairs and power plugs. Talks can cater up to 100 guest comfortably, while trainings and workshops, 30 guest.
There's a small pantry for making coffee and tea, and a private rest room. Parking for guests is available at basement levels (free of charge for now as it is a newly opened building) and there's a pick-up and drop-off lobby. The building has 24-hour security and access. Cloud 16 Meeting Room is most accessible by car, due to its central location in Jalan Ampang (just after Gleneagles Hospital). By train, it is an 18-minute walk from Jelatek LRT.
Sentul Depot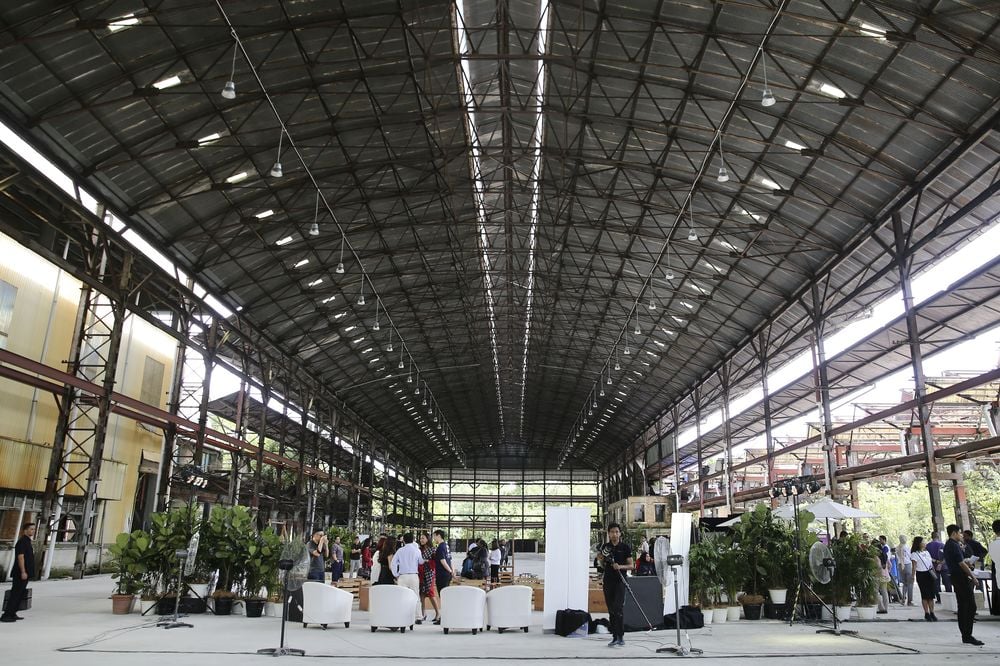 Sentul Depot's collection of meeting and collaboration spaces are the perfect private spaces to host an event for colleagues and clients. The sprawling 200,000 square foot is perfect to host events like open markets, art and fashion showcases, product launches and other corporate functions.
The location is also easily accessible via the MRT, KTM Komuter and major highways. Sentul Depot event space is divided into three: Warehouse 1 with a capacity of 1000 guests – the revitalized Sentul Depot Warehouse 1's 2000 sq.m of space is a picture-perfect venue to host open markets, large-scale launch events, curated presentations, corporate functions, gala dinners and even photoshoots.
Warehouse 2 with size: 35,000 square feet – Beautifully illuminated by natural light that accentuates the classic structure and high ceiling, Warehouse 2 is ideal to host corporate parties, launches, exhibitions and much more. What's more, it offers direct access from the outside for the ease in hosting 2000 guests comfortably.
Warehouse 2 - (B) - Size: 15,000 square feet – Warehouse 2 (B) has similar features as Warehouse 2 (A). It is suitable for various events such as corporate parties, launches, exhibitions and much more and can accommodate 2000 guests max on a 200000 sq. feet space.
Pavilion Hotel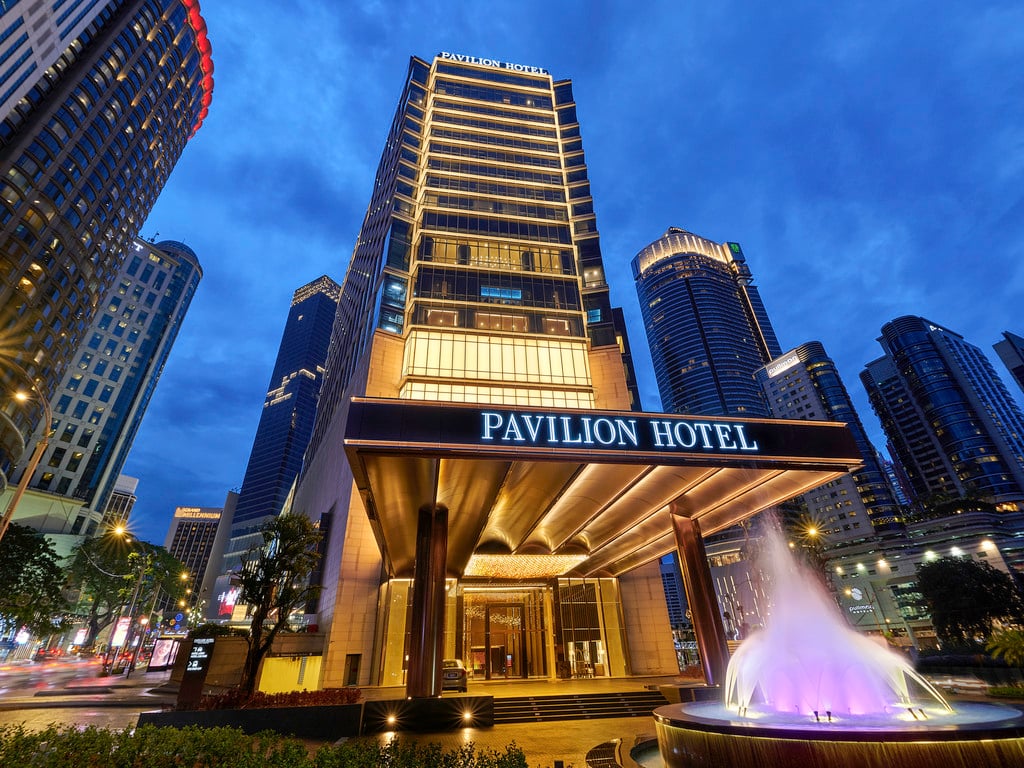 Pavilion Hotel is located right in the middle of the buzzing business and entertainment district of Kuala Lumpur with the best attractions, restaurants and shopping in the capital at its doorstep. Pavilion Hotel Kuala Lumpur offers an understated warmth, impeccable service and unrivaled experiences in this tropical metropolis. It is truly an urban sanctuary in the Heart of Kuala Lumpur.
With a 6-meter high ceiling and 632 square meters of space, this ballroom is perfect for a formal event. The ballroom can host up to 470 guests in a banquet setting, or 800 in a cocktail reception setting. The Pavilion Ballroom can be split evenly into two rooms.
Mandarin Oriental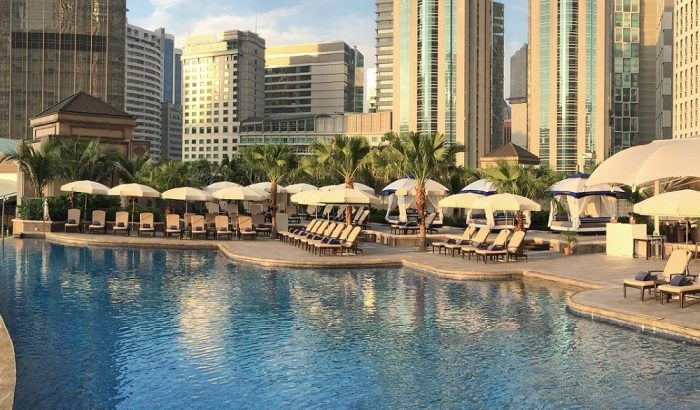 Located between the Petronas Twin Towers, the Mandarin Oriental hotel boasts 571 guest rooms, 11 restaurants, bars, and cafes, a spa and wellness center, an Outdoor infinity pool, two tennis courts, and three indoor golf simulators. If that wasn't enough this five-star hotel offers planners 15 meeting and event rooms, a dedicated events team, and catering for up to 2,800 guests.
Planners can also choose from meeting packages, like Mindful Meetings, which incorporates wellness elements, like stretching and yoga breakout sessions, guided meditation, cocktail connection receptions, spa time, stress management, and more. With so many venues to choose from, so much to of attendees, and being only 28 minutes away from the KL International Airport via the Airport Express, the Mandarin Oriental is an easy venue choice.
Hotel Majestic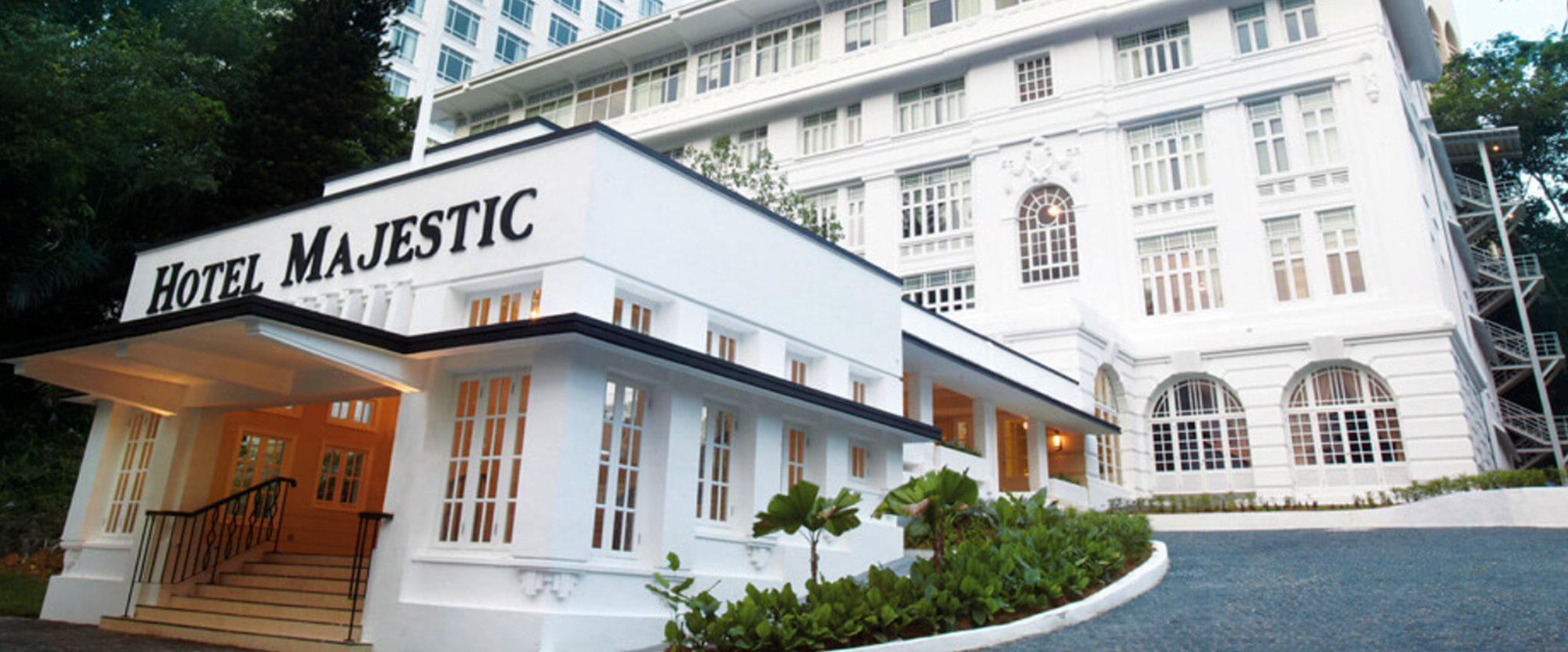 Originally built in 1932 and now a national heritage site, the Majestic Hotel has been a staple to Kuala Lumpur's hospitality, heritage, and glamour for decades. The Hotel offers guests 300 rooms, including 47 suites with 24-hour butler service, 6 elegant restaurants, cafes, and bars, a spa, pool, a smokehouse, a screening room, and more.
For planners, Hotel Majestic offers four venue spaces, and 13 meeting rooms (20-120 guests). Perhaps two of the most popular venue spaces in the hotel are the Majestic Ballroom (1,500 guests), known as one of the "largest pillarless ballroom" in the city and the intimate Roof Garden, which features views of Kuala Lumpur's historical strip. No matter what venue you choose, Hotel Majestic will ensure your event is stylish, glamorous, and elegant.
Read also these blog postings: