---
Event spaces in San Francisco are no rarity. Just the opposite, hard to choose from plenitude of unique and cool event spaces. We have listed 10 popular event spaces that tick the success box of an event...at least this is what our customers have told us.
There is no order of importance below because we don't want to label any of these excellent event venues above each other. Initially, the idea was to put them in order but after looking into the services they provide and how customers hale the events hold in these venues it was clear that we don't dare to name only one "best event space" in town. Happy reading and hopefully you will make a booking to these event venues in the near future.
If you're looking to book meeting rooms or venues in San Francisco here are few quick links for easy booking:
---
Hotel Drisco Event Spaces in San Francisco
Hotel Drisco is an excellent event space to host any kind of events. Constantly getting good reviews and location is easy to get to using almost any kind of transportation. Service have been named to "top notch category" and venue itself is something to marvel about. This historical and elegant hotel has accommodated some well-known upscale events. Situated at the top of the prestigious Pacific Heights it's no wonder that high-end events is held at this venue.


Event spaces in Hotel Drisco San Francisco
Hotel Adagio Autograph Collection - Event Venue in San Francisco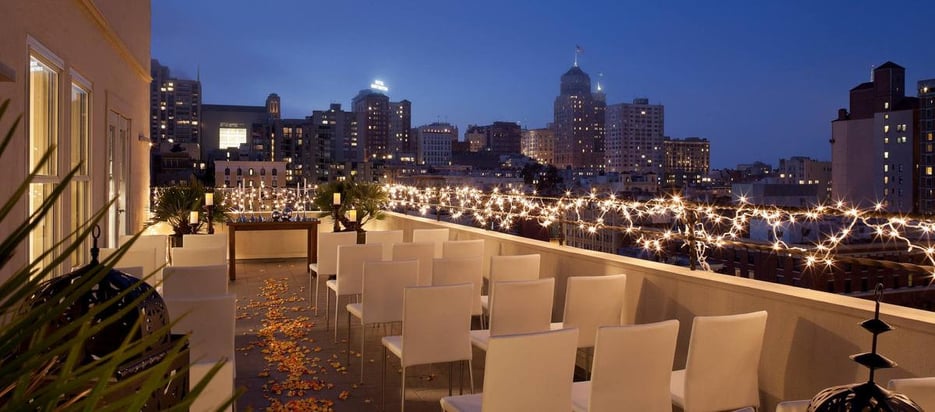 Hotel Adagio Autograph Collection is an unique and prestige event space in excellent location. Get the terrace area to work for your event. No need to make complicated decorations as the scenery is just something that you cannot build by any other means. Other than this fact, the location is excellent, service impeccable, and the catering better than good. So there is no reason why not to host events in Hotel Adagio.
Hotel Adagio Autograph Collection - Event spaces San Francisco
Hotel Tilden - Meeting Venue in San Francisco

Hotel Tilden, formerly know as Mark Twain hotel, is a popular event space for unique and unforgettable events. After renovation this event space is equipped with the latest gimmicks that you need to host a successful event. Also, event space is newly refurbished so quality just oozes off from the event venue itself. Apparently, our customer are backing this claim up.
Hotel Tilden Event spaces in San Francisco
Warwick San Francisco Hotel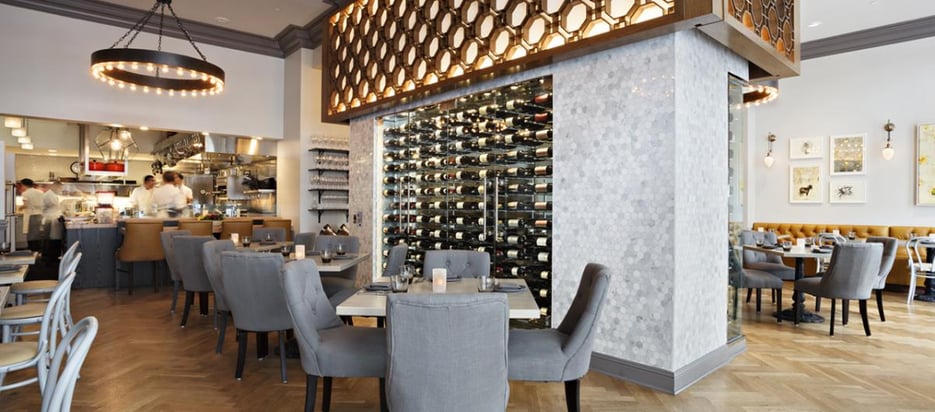 Warwick Hotel as an event venue has long and good reputation for making excellent events to corporate and individual clients. Warwick as a brand is a promise in itself. Warwick hotel brand standards push the employees to make your event unforgettable and exceed your expectations. Warwick Hotels we're established back in the 1920's and excellent service catered the demanding needs of guest such as Elvis Presley, James Dean and Elizabeth Taylor. This made Warwick famous in the early days and it also set the brand promise high of which you can reap the benefits when booking event spaces from Warwick hotels.
Warwick Hotel San Francisco event space
Inn at the Presidio - Unique event spaces in San Francisco

Host your events in the nicest event spaces in town at Inn at the Presidio. This event venue is unique and you can already see it when you visit the site. Also, the whole event experience is tailored to be as unique as possible for the customers needs. So if you're in a need of "something special" to your event then this is you choice. This "something special" is increasingly common request and as ambiguous as it sounds. But Inn at the Presidio gets the job done sort of speak. Go and try it out yourself.
Inn at the Presidio - Event spaces in San Francisco
Hotel Whitcomb - Event venue with a style

Host your events in the most prestigious venue in town. No event go unnoticed and "Yes" replies to RSVP's will be guaranteed just because of this event space. Hotel Whitcombs roots are nested as far back as 1906 earthquake that abolished the whole city to the ground. More than hundred years ahead with few name changes in between the hotel still keeps customers gasping breath when they step in to this venue. If you need to organize an unforgettable event that will stay in the minds of the guest for years to come this event space is a safe bet.
Hotel Whitcom San Francisco - Event venue with a style
The Marker San Francisco - Meeting and Event venue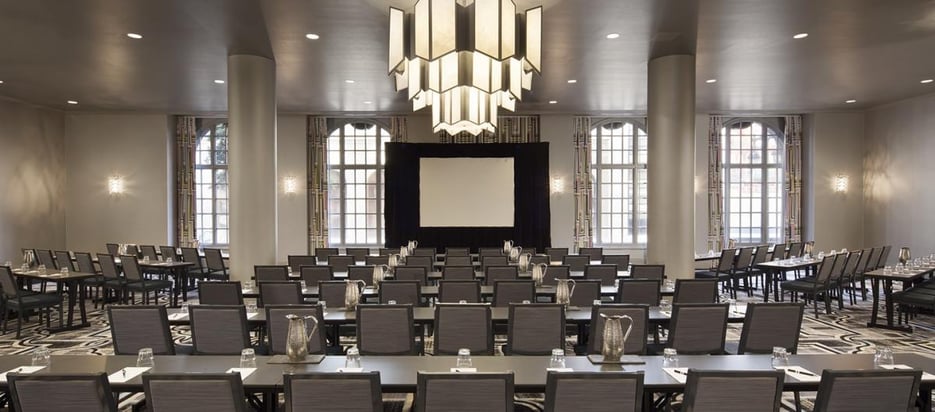 Excellent choice to host events whenever you come to The Marker in San Francisco. This iconic hotel has stood boldly over 100 years in the corner of the Theater district. Still customers keep coming to the venue with high anticipations on their mind. Exceptional events are no rarity here. The Marker is know to deliver excellent service and you don't need to hassle so much as the staff of hotel takes care of things on your behalf. Just enjoy the event and feel like you're one of the guest and not the hostess.
The Marker San Francisco - Meeting and Event Venue
Parc 55 San Francisco - A Hilton Hotel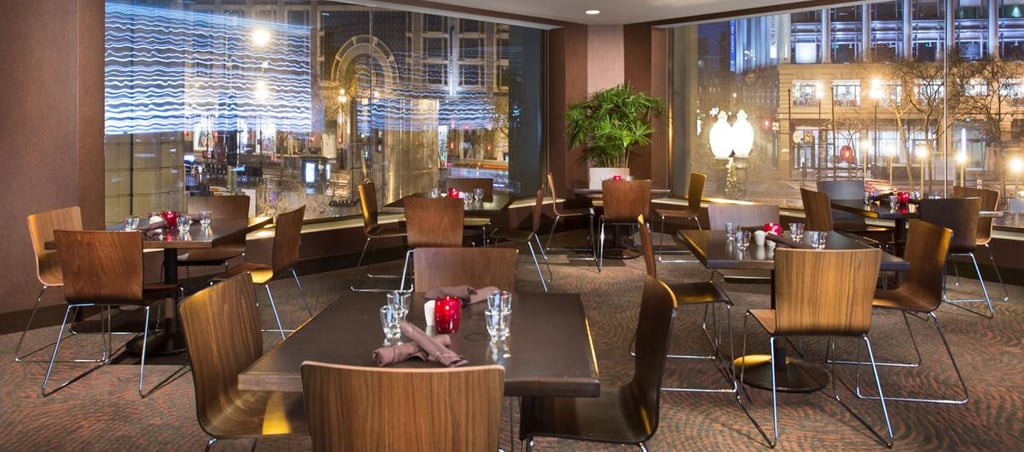 Parc 55, A Hilton Hotel, in San Francisco has quality guaranteed when hosting events or meetings in their premises. You will get the full experience of Hilton branded service, which is well know wuality assurance to customers world wide. Parc 55 is situated at the very hart of the city and thus easy to get to for your event. Parc 55 is surprisingly easy going if you compare it to Hilton brands in general. This has surprised our customers in positive way. Pet and Eco friendliness are a good indication of this less-formal way of offering good service.
Parc 55 - A Hilton Hotel - meetings and events
The Scarlet Huntington - Meetings & Events in San Francisco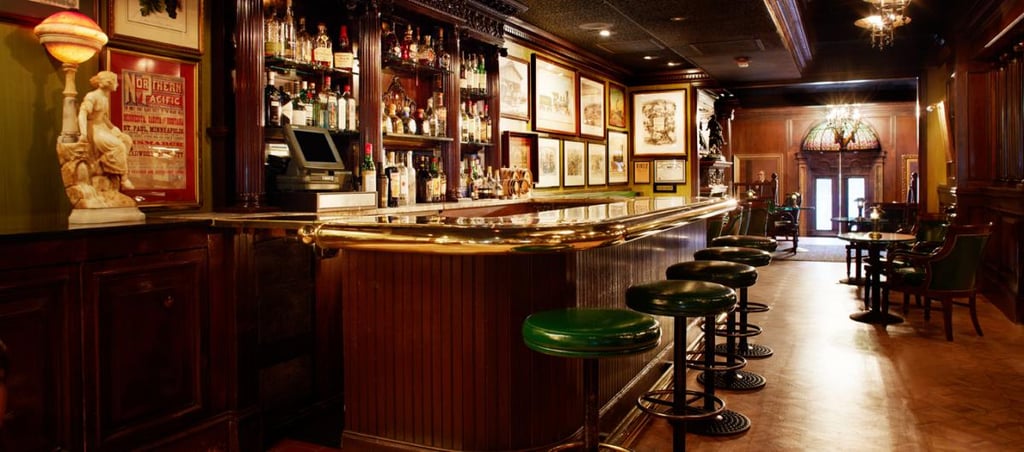 The Scarlett Huntington is a recent favorite of our customers. There must be something right about the venue as it's been a huge success when asked "how did the event go?" on our on-going customer feedback process. This Landmark Hotel in the Nob Hill district has crafted their event service skills for years now. If you think smooth service is a given rest assured it takes years of practice to make it perfect. Developing service to perfection is something that makes The Scarlet Huntington stand out from the competition. If you want less hassle for you but excellent events, then we suggest to try out this venue in San Francisco.
The Scarlet Huntington - Meetings and Events venue
Hotel Zeppelin - A must see space for events and meetings in San Francisco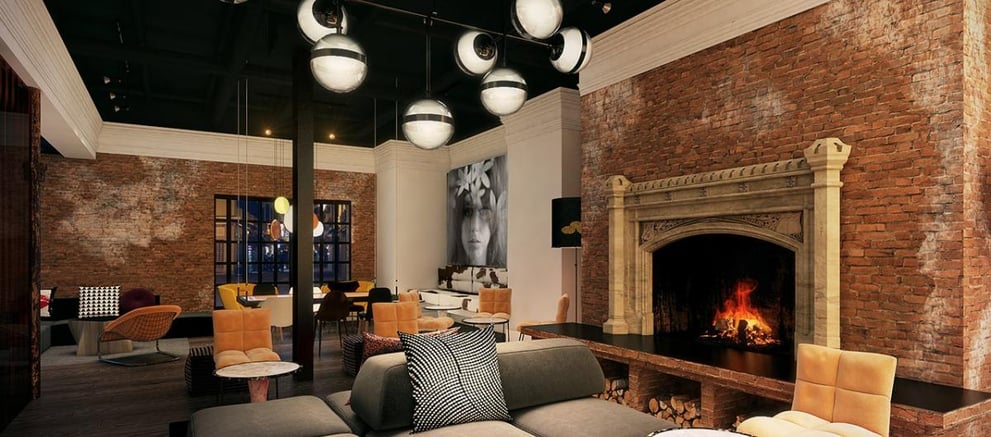 Last but not least, Hotel Zeppelin is an quirky boutique meeting and event space but with reasonable prices. So quality/price ratio is "spot on" at this events space. Embracing the multicultural background of San Francisco Hotel Zeppelin makes the events & meetings services with a mischievous twist. Customers are loving this attitude that makes the hotel stand out. You will get an experience you will not forget with a stylish delivery. A very strong recommendation.
Hotel Zeppelin - Meeting and event venue in San Francisco
---

CONCLUSION - SAN FRANCISCO IS PACKED WITH EXECPTIONAL
Now it's time to say goodbye and wrap up this blog post. However you see it, San Francisco is packed with excellent venues to host your events and meetings. A lot of competition locally makes the situation very good for the customers. Due to competition, prices are competitive, quality is high, and you have a plenitude to choose from. Start looking your meeting rooms in San Francisco from here.
---