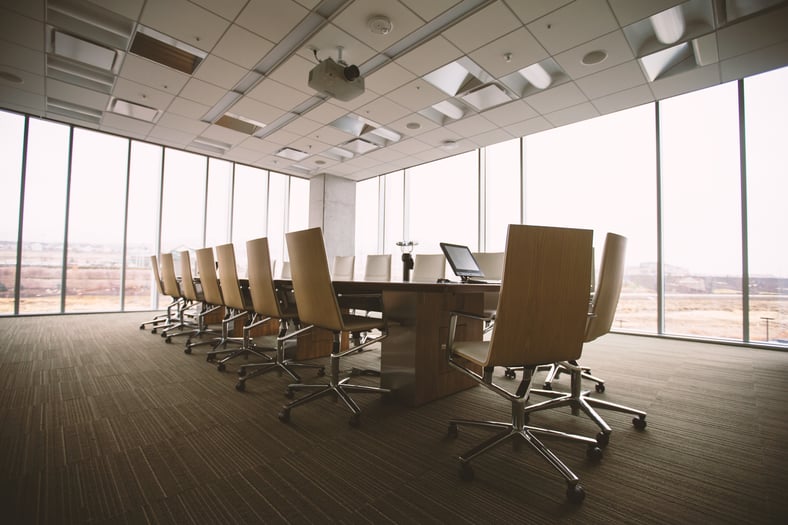 Booking meeting rooms for a meeting or a small event can be a stressful challenge even for an experienced assistant. ''What is the best meeting room option for me ? Is this a fair price ? Did I forget something? How can I know if the venue is suitable for us?''. These are only a small sample of the questions I have heard, while discussing this matter with corporate bookers.
According to numerous reports and our own research, for the past few years more and more bookers are shifting to booking meetings and small events online. While the digital revolution made searching for venues more efficient, the booking process is still in the stone age. In many occasions from search to book it takes from 3 to 10 days, due to delay in response time from both parties, budget approvals and lengthy negotiations.
MeetingPackage.com offers the solution that brings the booking process in 21st century. The service is completely free of charge and provides you with a powerful tool to find a venue and book your event with minimum efforts, manage your bookings and help you to save money by budgeting more efficiently.
There are two types of services currently available on MeetingPackage:
Meeting packages – The complete solution for your event, suitable for everyone.
A standard meeting package includes the meeting room hire with the basic equipment, one or two coffee breaks (depending on the length of the meeting) and a lunch. If you choose the overnight packages the price will also include dinner and accommodation.
Meeting room hire- Suitable for customised events.
If you do not require coffee break and lunch or need something more customised this option is for you.. The final price will not depend on the amount of delegates but the price of the meeting room.
Benefits:
In both cases you can take full advantage of the platform and our dedicated support for free, in order to book the right place for you with a fare rate that reflects the current market.
Bellow you can find out how to impress your boss and clients by booking and managing your perfect meetings and events:
Time management:
We all know how a simple task might turn into a nightmare time-trap and make really important work piling on your desk. Contacting few venues over the phone or email and quoting for a price, will unleash an endless chain of discussions and options for your event. You can avoid all this by searching for a package at www.meetingpackage.com. Often the packages are already having prices and include all the important ingredients for a successful meeting: meeting room, coffee break and a lunch.
Our tip: Start with a price search and check all the available options for the area you chose for your event. Once you are familiar with what is the approximate rate for the area, get a budget pre-approval before booking if you are not sure what is your available budget. Have in mind that meeting and hotel rooms are perishable product, and it is a standard practice for the venues to sign the contract with the booker who confirms first.
You no longer need to use different channels for your venue search. On www.meetingpackage.com you will find all the relevant info about a large amount of venues worldwide, along with pictures and meeting room dimensions. You can filter all the unsuitable venues for you due to location, size or special requirements. In locations as UK and the Nordics you will also find that prices are listed and are easily comparable.
Making a booking:
You will find that booking a package or a meeting room with us is as easy as it gets. After deciding on the venue, the amount of delegates and the preferred meeting room layout, you can submit your request for availability by making the booking. The reply from the venue will usually take from few minutes to three hours, depending on the amount of bookings the venues are processing. For those of you who really want to be efficient, it is good to know that for bookings with displayed prices the processing time is usually less than an hour.
Special requests and questions:
You can feel free to contact our venue specialists on our chat, email or phone in order to help you find the best venue for you. Special requests can be also placed when submitting the booking request or even afterwards on your booking management page.
Enjoy your event!
If the booking is completed and the venue gave you a final confirmation* what you need to do is to enjoy your good work. The venue will take care of the rest.
You can always get back to you past events booked through MeetingPackage and get a complete overview of the budget spent at the time.
*In certain markets a final confirmation might require a signed contract between the venue and the booker and/or deposit paid prior confirmation.