Hoping to make large industry buzz around your new product? What better approach to create fervor, spread the news and do it with style than with an amazing product launch around the globe. Regardless of what scene style you're trying to mirror your brand, we have arranged a few scenes that will get you on your approach to making that wow factor in the blink of an eye.
Costa Navarino – Greece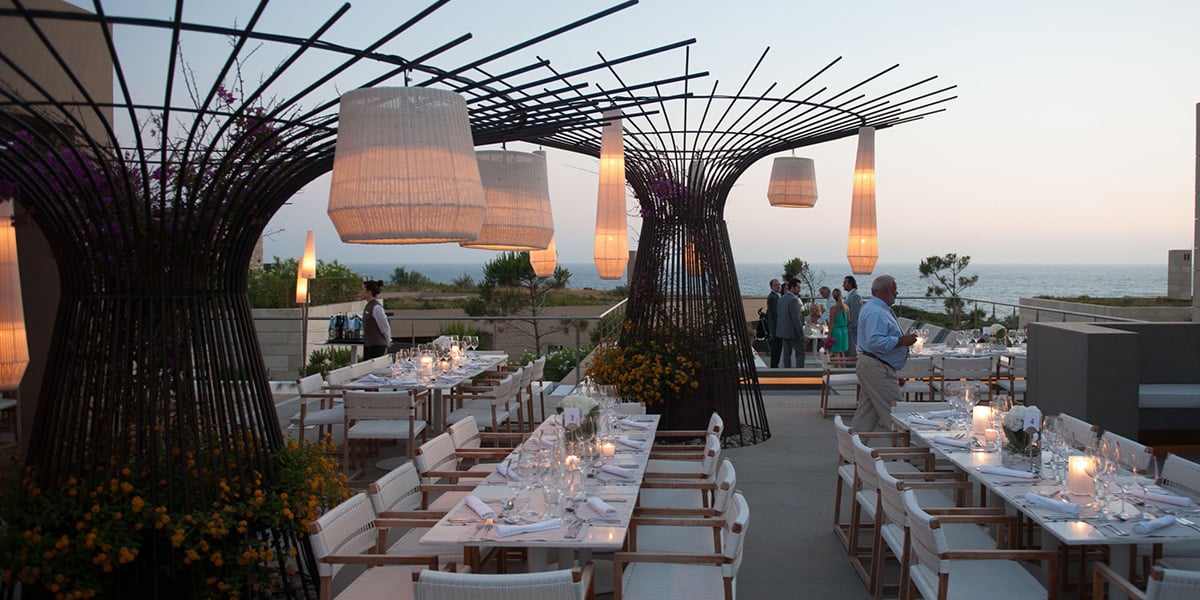 Costa Navarino event spaces are beautiful and plentiful. With outstanding communication and exhibition facilities, the House of Events on-site extends over a total area of more than 5,000 m². The Grand Hall, for example, can accommodate up to 1,600 participants at any one event – from forums and board meetings, conventions and symposiums, to trade shows and product launches. There are also 11 other smaller spaces available for hire too.
As part of every event, participants have access to high-speed internet, A/V equipment, and a 24-hour full-service business centre. Costa Navarino is also proud to adhere to strict environmental protection guidelines and management principles, recognising the significant contribution of a pristine natural environment to the development of a sustainable tourism product and ensures that all events are environmentally friendly too.
Fairmont St Andrews – Scotland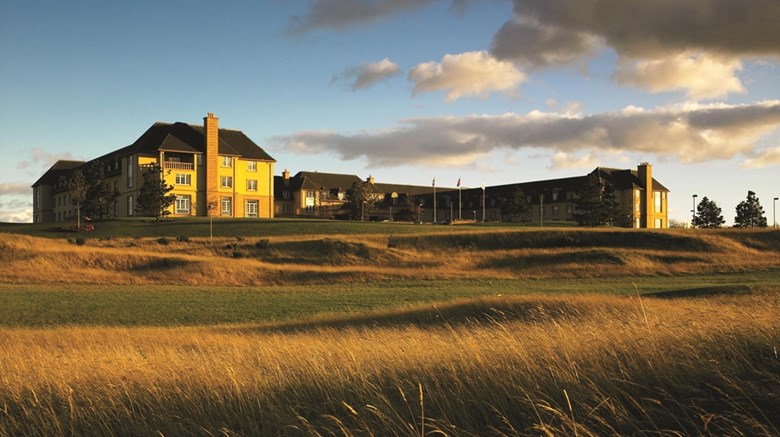 Fairmont St Andrews event spaces span over 15,000 square feet of flexible meeting space. The Robert Burns Ballroom, for example, serves up to 1,000 people in a cocktail-style arrangement while the Atrium serves up to 660 people banquet style. There are also several smaller rooms, making the venue perfect for events of any size.
In addition to offering you an extraordinary setting, this venue installed the latest in audio-visual technology, including globally compatible communications facilities. To assist you throughout the planning of your event, you will have at hand the services of one of the venues professional conference organisers who are dedicated to ensuring that your event runs smoothly and proficiently.
Titanic Mardan Palace – Turkey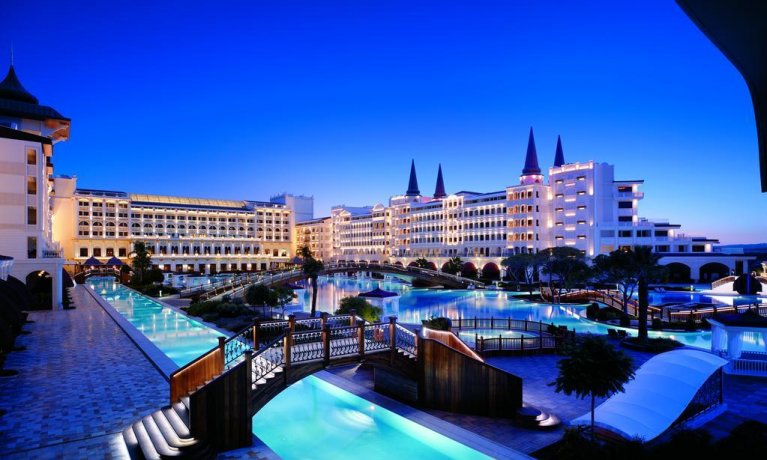 Located in Antalya, Turkey, The Titanic Mardan Palace is the regions foremost location for important business meetings, spectacular banquets, joyful wedding celebrations, and everything in-between. The Titanic Mardan Palace event spaces offer it all, from comprehensive catering services to cutting-edge conference technology.
Mardan Palace boasts 17 individual meeting rooms, ranging in size from 34 to 60 square meters. Both the Şehzade or Ferman spaces, for example, seat 59 guests in a classroom-style. While the Sultan, Divan and Zefir rooms can each host a small banquet for 40. Each space also offers modern audio-visual facilities and high-speed internet access.
Furthermore, you and your guests can make use of a state-of-the-art business centre on-site. For grander events, choose from two exquisite spacious, sophisticated, and versatile column-free ballrooms. Both of which can adapt to accommodate events of nearly any size. Accentuate your function with a tailored, perfectly-prepared menu, and let the expert team manage every detail of your event.
Palazzo Versace – Dubai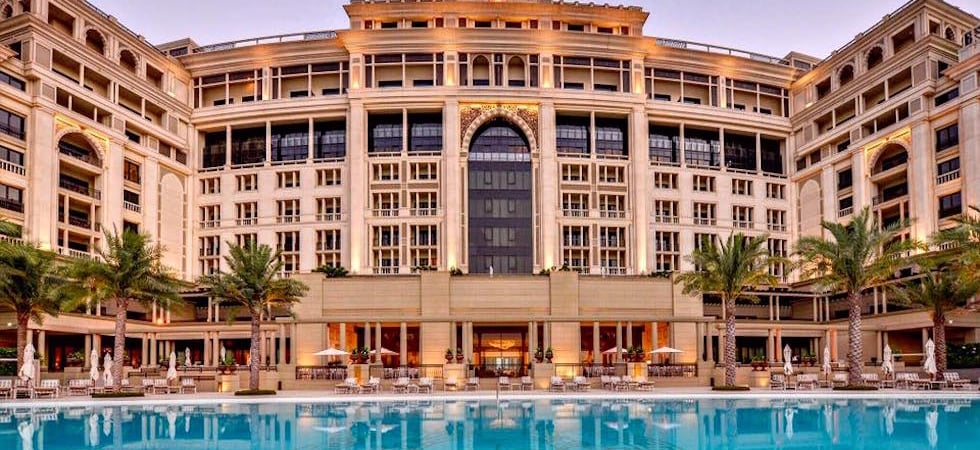 The incredible Palazzo Versace Dubai is a neoclassical masterpiece reminiscent of a 16th century Italian Palace, with subtle traces of Arabian architecture. This Versace venue features a striking entrance, high ceilings, landscaped gardens, and a range of well-crafted Italian furnishings. This extraordinary venue is truly symbolic of the Versace lifestyle.
Set in the heart of the Culture Village, less than 15 minutes away from Dubai International Airport and 8 minutes away from Burj Khalifa and Downtown Dubai, Palazzo Versace Dubai is conveniently located along the shores of the historic Dubai Creek. On arrival one is welcomed by the striking 'Pietra di Fiume' design of the iconic Medusa and Greek décor.
A walk through the 5-star hotel's public spaces reveals several exclusive designs and fabrics from Versace, while the lagoon pools and reflection ponds complement the serenity of the lush gardens that surround the hotel. An outstanding destination for special celebrations with a capacity of 800 guests.
Lucknam Park Hotel & Spa – United Kingdom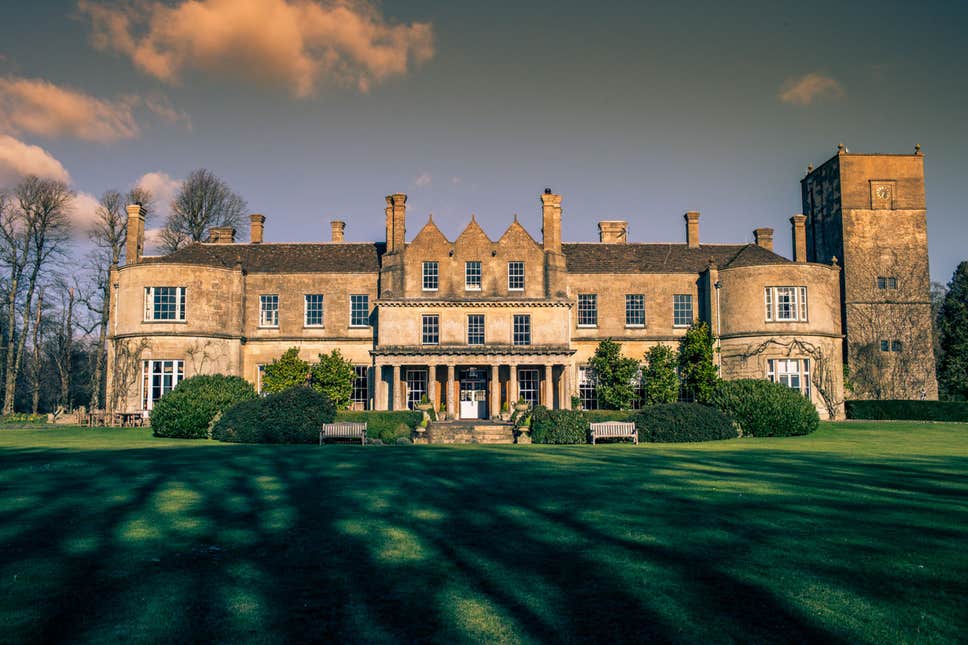 Surrounded by 500 acres of majestic English countryside, Lucknam Park Hotel & Spa is the perfect natural setting for exclusive events. The hotel provides a comprehensive proposition for events, making it one of the best venues in The Cotswolds. The key to the proposition begins with the setting and location of the estate - just minutes from Bath and less than two hours from London.
The venue's extraordinary setting is evident from the moment you turn into the mile long sweeping tree-lined drive. Lucknam's event spaces look onto its walled gardens, avenues of beautiful trees and manicured lawns. With a capacity of 110 guests, it is the ideal venue for your product launch as it offers a distraction-free setting with a range of on-site activities during leisure time. Activities include horse riding, cookery classes, wine tasting, clay pigeon shooting, falconry, duck herding, archery and more.
Su Gologone – Sardinia, Italy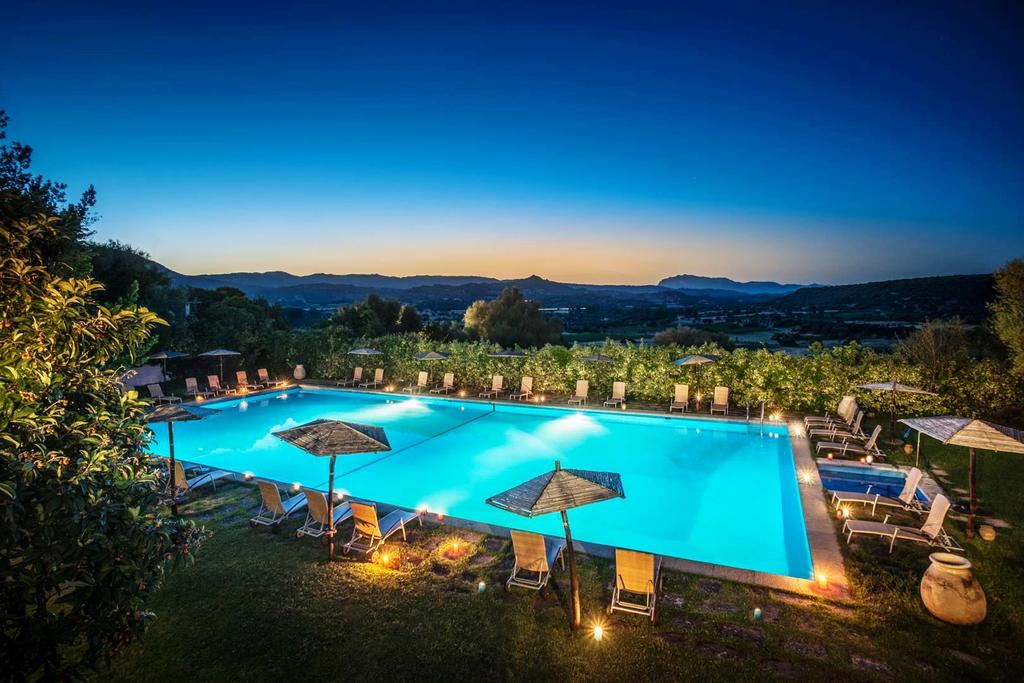 Su Gologone is one of the Sardinia's most unique hotels. Surrounded by stunning mountain scenery, this venue is an oasis of authenticity, art and beauty. All these features combine to create a unique and stylish location for celebrations and corporate events. The Su Gologone event spaces will transform your events from ordinary to spectacular.
Surrounded by Mediterranean trees and flowers, the Su Gologone event spaces are rustic yet chic areas where the unique feeling and atmosphere will enhance any celebration. White plaster walls, cane ceilings, wooden and tile floors make the perfect canvas for creativity. With a capacity of 200 guests, it is the idea venue for product launch as your guests can enjoy watching the sunset from the terraces during an evening reception or enjoy the activities on offer during an away day or team building event.
The Langham – Melbourne, Australia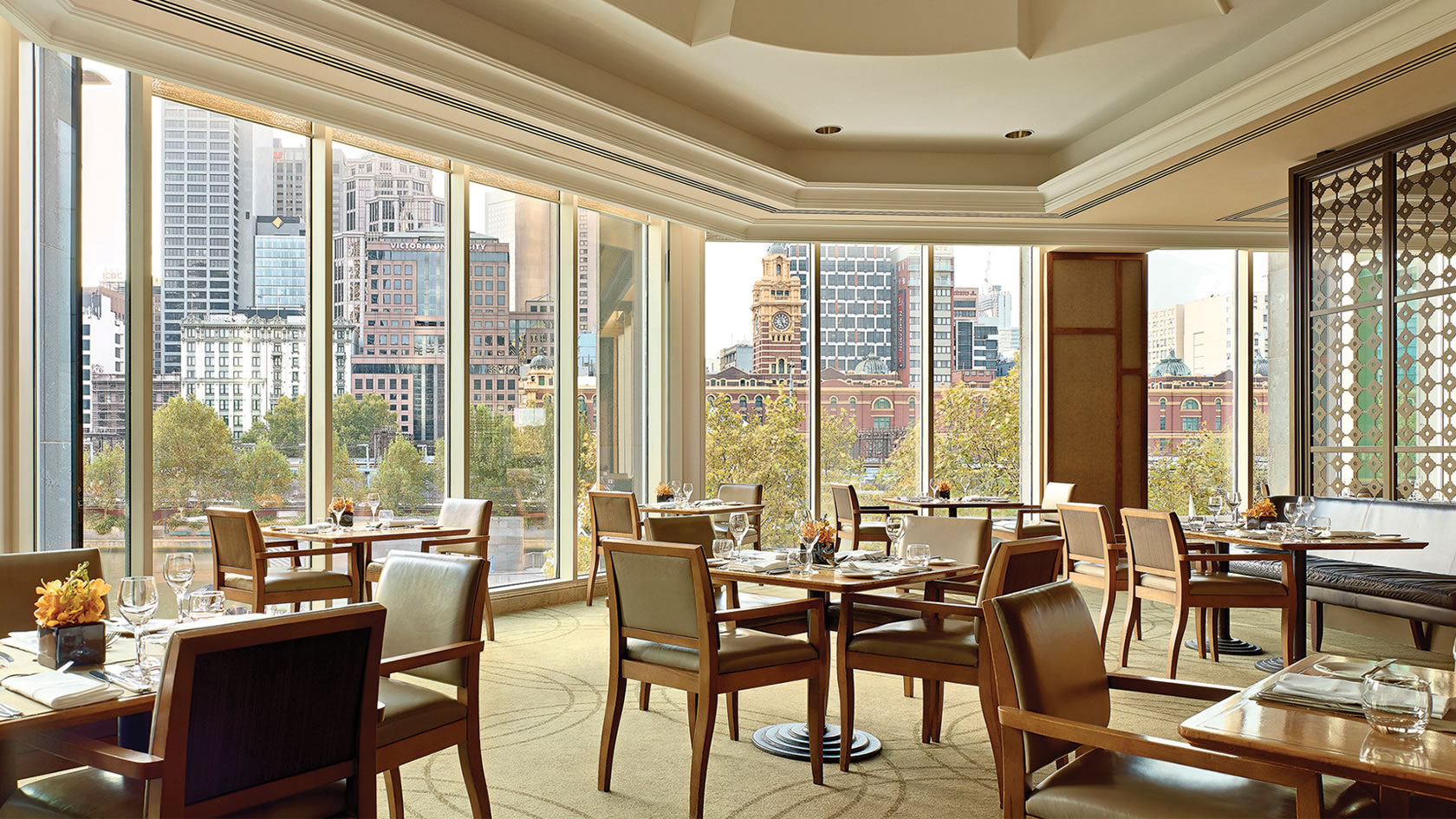 Melbourne's definitive venue, Alto is the "high note" in function, meeting and event facilities in the city. Located on the rooftop, The Alto enjoys panoramic city and river views in a setting of formality and elegance. This space is able to accommodate 140 guests' banquet-style, 200 for a reception or 156 in theatre style.
With its timber panelling, silk upholstered walls and Waterford chandeliers, The Clarendon Ballroom is a sight to behold. As the Hotel's largest banquet venue it can accommodate up to 260 guests for dinner, 400 for a reception and 360 in theatre style. The room divides into three sections, providing total flexibility.
The Yarra Rooms are beautifully-appointed interconnecting rooms, each with natural light and offering views of the Yarra River and city skyline. When combined, they can host up to 70 guests banquet style. In addition, the intimate Collins Room provides the ideal location for meetings of up to 14 guests. With floor to ceiling windows that provide natural light, this room a popular choice for corporate events in Melbourne.
Penha Longa Resort – Lisbon, Portugal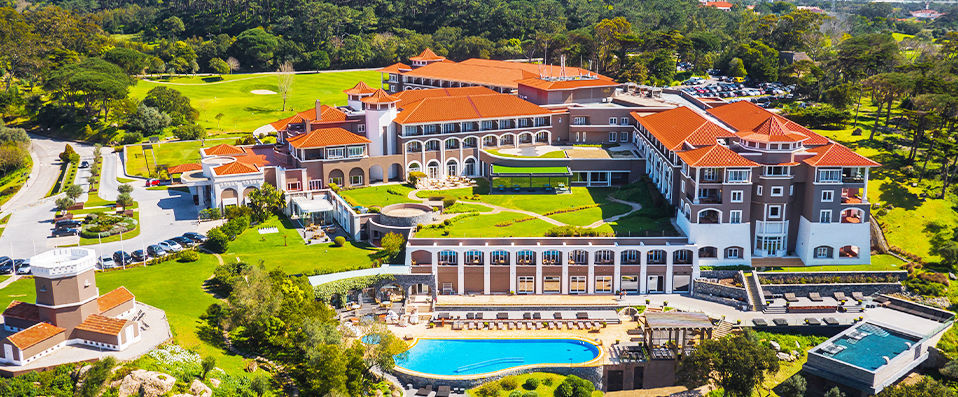 With its unique location, historical event rooms, private church and beautiful gardens, the Penha Longa Resort event spaces make every celebration simply magical. This venue offers state-of-the-art conferencing across more than 25 event spaces.
Most have natural daylight and a historical setting, ideal for almost any meeting or social gathering. This Ritz-Carlton destination regularly hosts grand weddings, meetings, conventions, conferences and presentations. For all open air activities, celebrations, social events and even away days, the Sintra Mountain is the perfect backdrop.
The 16th Century chapel is a fitting setting for a wedding ceremony and there is a choice of rooms for celebrations, including an outside terrace area for drinks. The beautiful Arcos Room under the monastery dormitories is large enough for over 150 guests or more. The Coroa Room is a fully restored ballroom. It was once the sleeping quarters of the Portuguese Royal Family when visiting Penha Longa and retains its sense of grandeur. It features an imposing staircase and can cater for up to 570 guests.
Hard Rock Hotel – Riviera Maya, Mexico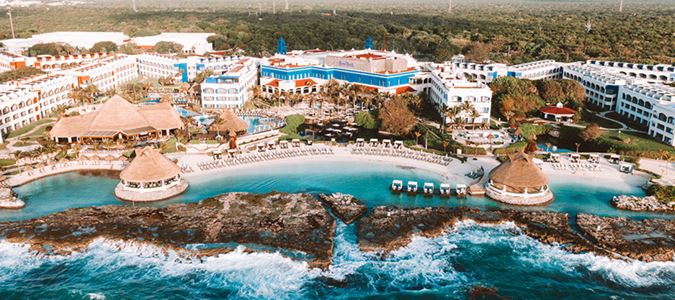 Unmatched as a destination for celebrations and parties in Mexico, Hard Rock Hotel Riviera Maya is a tropical paradise, ideal for birthday celebrations, Christmas parties and anniversaries. The event style and space options are endless. From a rooftop party at sunset, to a private dinner on the beach, or a VIP area with dedicated entertainment at one of the resort's many bars, events here are extraordinary. The Hard Rock Hotel Riviera Maya event spaces are world-class destinations for executive meetings, conferences, incentive trips and seminars.
The all-inclusive nightly rate provides the unique opportunity for event bookers to create an entire experience for a set cost. Meetings and venue hire are included, as are facilities, meals and bar tabs, making it simple to budget and cost for. For large corporate events, its state of the art on-site convention centre can host up to 2,710 guests - ideal for conferences, exhibitions or large award ceremonies. For smaller events, the Verve Ballroom and supporting rooms can host up to 600 guests for a gala dinner.
ANA InterContinental – Tokyo, Japan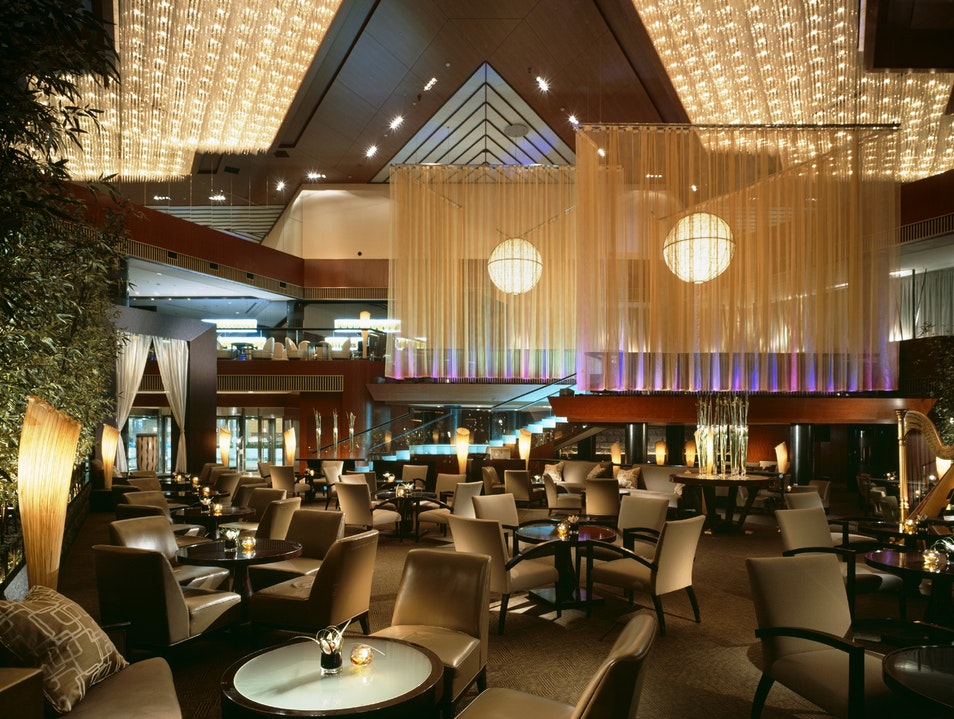 ANA InterContinental Tokyo offers stylish facilities and an excellent location in the heart of the city. The venue is sleek and luxurious with many spaces enjoying views of the Tokyo Tower or the mesmerising Tokyo skyline. The ANA InterContinental Tokyo event spaces can easily accommodate events for up to 2,200 guests.
The hotel's grandest space, The Prominence Ballroom, is one of the largest pillar-less ballrooms in Tokyo, blending contemporary design with state of the art technology. The space can host a conference for up to 1,600 delegates or a gala dinner space for up to 900.
Also on offer are a range of small to midsize meeting suites that exude an atmosphere of tranquillity and calmness, ideal for small meetings, cocktail receptions or social occasions. The Sirius and Libra suites enjoy natural daylight and stunning views over the city. Perfect for small conferences, boardroom meetings, cocktail functions or intimate social occasions.
Read also these blog posts: