Alright, let's take a deep breath. events failures are extremely uncommon, yet that doesn't mean it doesn't occur.
It's not unexpected to stress over the most pessimistic scenarios as your big event moves closer. We know how this feels, and we can totally relate.
Imagine a scenario in which your guest speakers call in sick. Imagine a situation in which the food taste like dirt or imagine one in which the guest speaker has a fit of anxiety while speaking.
Managing an event is a duty with numerous questions and potential missteps. Try not to stress about it because no one can ever be perfect, and even the best event coordinators are making them.
A successful event is a tremendous accomplishment for an organization. Money is the quantifiable impact, yet above all – customers' fulfillment and association with the brand in the wake of starting a dependable connection due to the success of the event.
However, the beautiful thing about this is that before your event, you can pay attention to other successful event planners, their mistakes and avoid these disasters if you're mindful of them.
Fortunately, we've assembled a rundown of the most widely recognized slip-ups event organizers make. Each thing on the rundown will assist you with preparing ahead and maintaining a strategic distance from any dreadful mix-up that may thoroughly ruin the day.
Booking a Terrible Venue
There's nothing as most noticeably awful as booking a place that your participants find awkward. Try not to give yourself a chance to be tricked because it is roomy, popular, and outwardly alluring doesn't imply that it's the perfect spot for your sort of event.
In one of our previous posts on the 20 perfect venues in the UK for the next spring, we talk about making proximity and accessibility a priority, so your attendees don't whine of distance or even inability to get to the hall. Therefore, before you book a location, check whether you can visit the place and time it would take a participant to get from wherever they live to the venue or from one story to the next.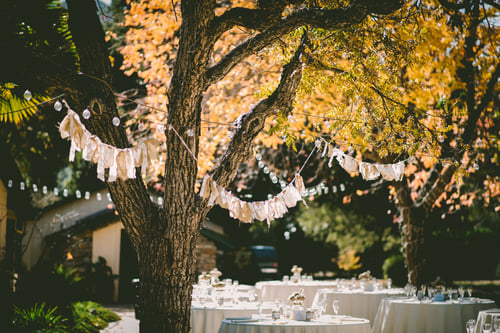 Depending on how you planned the event, it may be germane that a few participants may need to walk or take elevators to get to various events. Also, you'll need to have the option to work on the event schedule, so it flows smoothly and at no detriment to participants.
Most importantly, ensure you pick a location that resonates your brand positively and depicts the right brand image to your crowd, as well as your partners and sponsors.
Not Checking In With Your venues
One of the most significant things you have to do as an event organizer is to consistently check, double, or even triple check if you must do! It might seem like an obsession, but don't worry! Keep checking on them because when you're organizing an event with many vendors, there is no really no harm in checking upon them to make sure all is well. Of course, if you use services like MeetingPackage you don't need to worry issues like this as MeetingPackage platform will handle the remainders for you.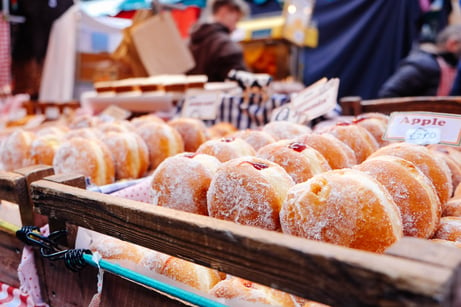 Now imagine you have contacted every one of the vendors and confirmed some incredible deals on providing food, entertainment, and all. You're good to go!
Then on the day, the caterer who said they could deliver up fifteen dishes arrived at the event with just five non-veggie meals knowing fully well that there will be vegans at the event?
The worries at that point would be, what do your participants who don't eat meat eat now or that the DJ who should entertain the guest land with only two songs, and that is Beyoncé brown skin girl or Michael Jackson's smooth criminal. How hilarious it would be and promise you won't be the one laughing then but your guest.
You have no other choice than to worry as anything or everything can turn out badly that day if your vendors fail to deliver. So you wouldn't want the cooks or other vendors not delivering, or wrecking the brand's name.
Send an email to related staff and vendors 48 hours before the day, and ensure they affirm in an email that they will or may not be able to deliver so you can plan for another vendor to take over.
Not Beginning Early Enough
Time is your main antagonist. Not starting soon enough is one of the most well-known event planning botches that you'll need to keep away from. It can cause a progression of issues as the day progresses.
In this way, when you've picked a date for the event, you ought to imagine the general extent of your event and your spending limit as well as possible problems that may likely arise, so it doesn't affect the day.
Some people just book a hall and wait till maybe the following month to start preparing because the event wasn't going to hold till the next year. But that's not a good idea, you ought to start getting ready for the event even before the time you anticipated to begin.
Definitely, something will turn out badly as you plan. From your DJ not showing up with the right equipment to your caterer not delivering the right dishes, you have to incorporate a time buffer for these slip-ups to play out. On the off chance that you don't, you risk not having the option to recuperate from the errors in a suitable time to start the meeting effectively.
To spare time, you can likewise do the following before the event day;
Visit the place and inquire about the following. Is there an elevator? Could the caterer truck drive as far as possible up to the kitchen entrance? Will you need more bounders to man the entryways? Do artists need to recite old mantras to open a mystery passage to the stage? Try to envision any obstacles.
Request for a time estimate from your vendors
Prepare to have your mind blown; the caterer and DJ have done this times without number and knows how this work. Request that all vendors estimate how much time they'll have to set their equipment up that day. Then add some minutes or hours to their estimate should they need more time.
In case you can, do a dry run before the day. Have the same number of vendors and take a look at the arrangement steps. Thus, everybody will realize precisely what's in store and what hindrances may turn up.
Poor Research of Your Intended Interest Group
An absence of interest by the audience is perhaps the main reason why most events come up short. This is the reason looking into who your intended interest group is, and creating an event that interests them is essential if you want to have any turnout whatsoever.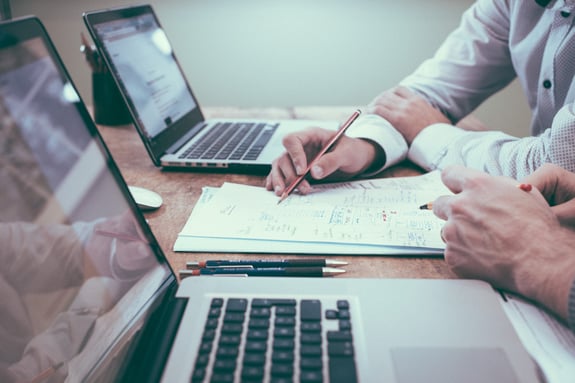 To know your audience better, separate them into the following sections:
You need to see the statistical data of your attendees, and these incorporate your potential members' individual data, for example, age, sex, training or education, and salary packages.
You need to understand the geographic division, which includes their nationality, state, and language.
You likewise need to know lifestyle, opinions, frames of mind, character, qualities, and interests.
Also, study their behavior, and these separate potential attendees based on their conduct, usage, and leadership skills.
Knowing who your attendees are isn't just significant in building up your event's schedule and sessions, yet also crucial in picking your communication and marketing methods. You can then carefully choose your marketing strategies and channels that will ensure a better understanding of the messages that you are passing to the audience.
Belittling the Event Scale
Misestimating the size of the event is a rookie mistake. It's an awful screw up that can cost you a ton of cash and time. Many events need a very large room and a great deal of attention to make it conducive. And if you can't provide all of these, you will be confronted with plenty of issues.
When estimating the scale of the event, you should be set for:
Registering enormous volumes of participants
Providing food and accommodation for them if need be.
Dealing with a large crowd moving in and out of the event.
Be that as it may, these are only the fundamentals. To maintain a strategic distance from the terrible astonishment of a crowded event, attempt to make a practical estimation from the data you receive from the event registration if you have one. This will give you an idea of the number of attendees you can expect.
On the off chance that you've previously organized some events, you should be able to estimate the event size all the more effectively, depending on your experience.
Not Utilizing Effective Event Planning Tools
The best events are utilizing innovation to assess the success or error of the event, speak with attendees, and make changes. Your event will likely reach a more significant group of observers if you have a website, online presence like on the social media platforms, event web crawlers like 10times and MeetingPackage, and also a functioning mobile application.
If you are utilizing a website and application independently, it is exceptionally difficult to execute every one of the changes to the event on time. There are technologies out there that will give you the likelihood to make changes in the event and observe these changes from just one tool instead of multiple tools. Let say the software can have your website, social media, or even access to your mobile application all in one so you don't keep moving from one app to another to effect changes.
What that means is that at the point when you effect a change on the event website with integrated software, it is shown on a mobile application also.
Not Building Sensible Break Times into the Plan
Fight the temptation to pack the event schedule so much that the first break doesn't occur for a few hours. The fact remains that some people can get up and deal with their very own needs. However, some will attempt to endure it since they would prefer not to miss anything. Two hours is quite a while before an intended break, mainly if breakfast has been served.
In the event that you don't plan a break around an hour and a half in and occasionally from that point, you'll risk having gatherings of people leave the meeting room when there's a lecturer change. This is out of line to the speaker and to the individuals who are compelled to enjoy an unscheduled break.
The Absence of Experienced Event Managers
Event management can rapidly drive one crazy without an accomplished event planner in charge who understands what they are doing.
When you are planning an event, one of the very few essential steps is to enlist event supervisors with certification and the expertise needed to comprehend and deal with the client's needs.
Great event planners have the correct blend of skills and can demonstrate the right abilities to take charge of events successfully, manage any risk that may arise, and handle a wide range of stakeholders as well as vendors.
It truly comes down to the event manager relationship abilities, particularly given the kinds of stakeholders and vendors you will be employing.
The Refusal to Follow Up With the Participants
Following up with the attendees is significant, particularly if you plan on planning more events later on. It is an open door for you to increase your notoriety and urge visitors to come for your next event.
Be that as it may, regardless of whether you'll never organize another event, its regular civility to follow up with visitors and sellers to express profound gratitude. You'll leave a beautiful impression as an event coordinator.
The vendors were an essential piece of making your event an achievement. So always make a point to express gratitude toward them for their endeavours at every chance you get. A personal follow-up is better than sending a WhatsApp broadcast to all the vendors at once, so attempt to call them if you can.
In case you're managing countless vendors (for huge events), you may need to compose an email at least to say thanks to them and leave things on a high note. You never know which one of these vendors will refer you to a potential client.
We hope this tips will help you prepare ahead for your next event. So keep every bit of detail in mind and also remember that mistakes happen. It is also vital that you PREPARE FOR A PLAN B – You never can tell which one of your vendor screws up before or on the day.