---
When it comes to venues for large-scale conferences with 500 delegates or more, London has its fair share. From hotels to conference centres to Arenas, the city has some of the world's best purpose-built venues to accommodate large crowds. This week, we continue with five more venues in London which provide immense spaces while still maintain the top quality of services. You can also search venues in london from our site if you already know what you're after.
If you miss last week blog, check our first post about large venues in London for conferences: 5 Perfect Venues in London for Large Conference
---

The O2 Arena


Top of our list is the O2 Arena in Peninsula Square in south-east London. This multi-purpose indoor arena was the world's largest building by the measure of floor space, before being overthrown by the New Century Global Centre in China. Its maximum capacity is 20.000 people in a theatre setup and 3000 people in a cocktail/reception setup. The Arena is ideal for big concerts, annual meetings, seminars, or coferences. In addition to the main arena, meeting planners can also hire the Green Room in the backstage with the capacity of 150 delegates for power networkings.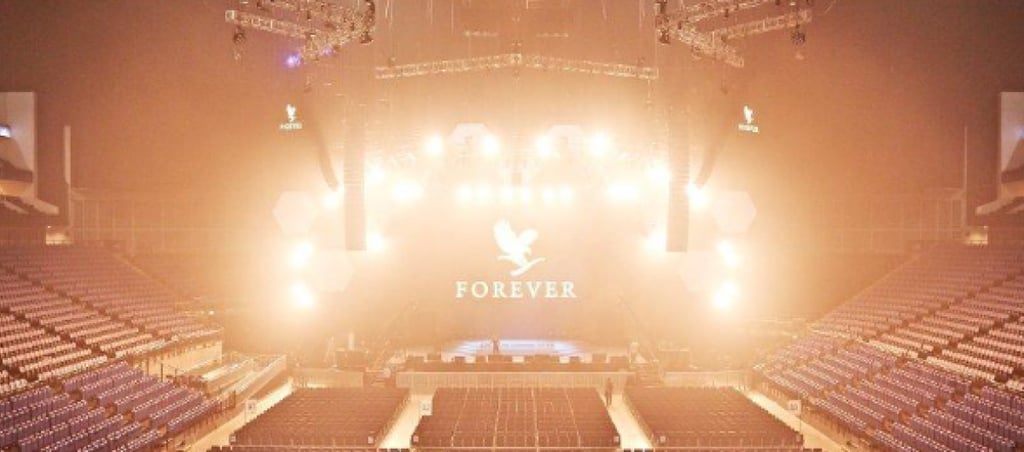 Having been hosting some of the most prominent events and meetings in London, the professional teams in the O2 Arena will ensure a smooth operation throughout the whole event. The team includes one event manager, a technical manager, electrician, ticketing manager, and first aid team. Moreover, guests will have access to the 650-capacity VIP Lounge and the 90-capacity Credit Suisse Chairman's Lounge alongside with the main area.

Book a large conference space in The O2 Arena in MeetingPackage.com now.

Allianz Park
Located in the Barnet Copthall leisure complex in Hendon, this meeting & conference space provides a great getaway from the hustle of London centre. The location is very easy to access; just 300 metres from Junction 2 of the M1, 12 minutes from the M25, and only seven minutes from Brent Cross shopping centre. For meeting guests, the venue offers more than 80 on-site parking spaces and meeting experts to assist you in all occasions.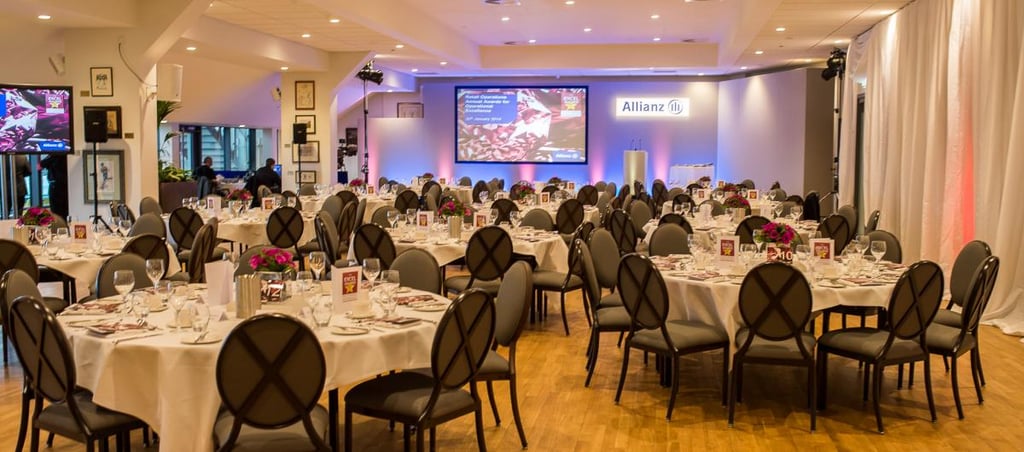 The Allianz Park has five spacious rooms with the maximum capacity of 2000 delegates, which is ideal for hosting large conferences. All meeting spaces are air-conditioned and associated with complimentary free WiFi. If you or your meeting attendees desire to have an exclusive space for private meetings, the Executive Box above the pitch provides enough spaces for 40 delegates with top-notch AV system and complimentary WiFi.

As the home ground of the Saracen rugby club, the Allianz Club offers you an exceptional chance for recreational activities after the conferences and meetings. You can watch the game from the Lounges in match day or train with real coaches and play in a game of rugby or 9-a side football.
Book a Full-Day Meeting Package at Allianz Park for 54£ / Person.
Grange St.Paul Hotel
Grange St Paul Hotel is one of the five-star hotels which belongs to the famous Grange Hotels Group. Speaking of excellent facilities, this hotel has it all. There are 433 guest rooms in total, six in-house bars and restaurants, one five-star Spa, a private Health & Fitness Club with gym accessories and an 18-metre swimming pool. Set beside St.Paul's Cathedral, its location is right in the centre of London's bustling business district and close to public transportations; the Blackfriars Station, City Thameslink Station, and Canon Street Station, all are just a few minute walk away.

When it comes to meeting expertise, Grange St. Paul Hotel knows a thing or two. The hotel has 23 meeting and event rooms with the capacity range from 4 and up to 800 delegates. Wren Room- The largest room in the house provides 576 square metres in floor area and can join up with the second largest room, Shakespeare to make an even larger space to accommodate a maximum of 750 delegates in a theatre-style. All meeting rooms are air-conditioned, equipped with top-notch AV system, optical connectivity and free WiFi. For your meeting & conference's needs, a dedicated event team will assist you and ensure to create a memorable ambience for everlasting impressions.

Grange St.Paul Hotel offers full-day packages at 88£ / person and half-day meeting packages at 84£ / person for every booking made in MeetingPackage.com.

The Landmark Hotel

True to its name, the Landmark Hotel is an excellent five-star hotel choice for conferences for 500 delegates or more. Just outside of the Marylebone station, the hotel sets in an excellent location, provides a seamless transition from tube to hotel right in the middle of London. Some of the most famous city's attractions are just nearby, including the Madam Tussauds, the Planetarium, Baker Street, and Regent Park.

A champion in services, the Landmark Hotel is most known for its attention to every details and outstanding effort from top managers and down to every staff members to take care of all personal needs. Just look at this comment section of the hotel on Tripadvisor, and you get the idea. The General Manager really took his time to reply many of the guest reviews and noted down every feedback about the services and facilities during their stays.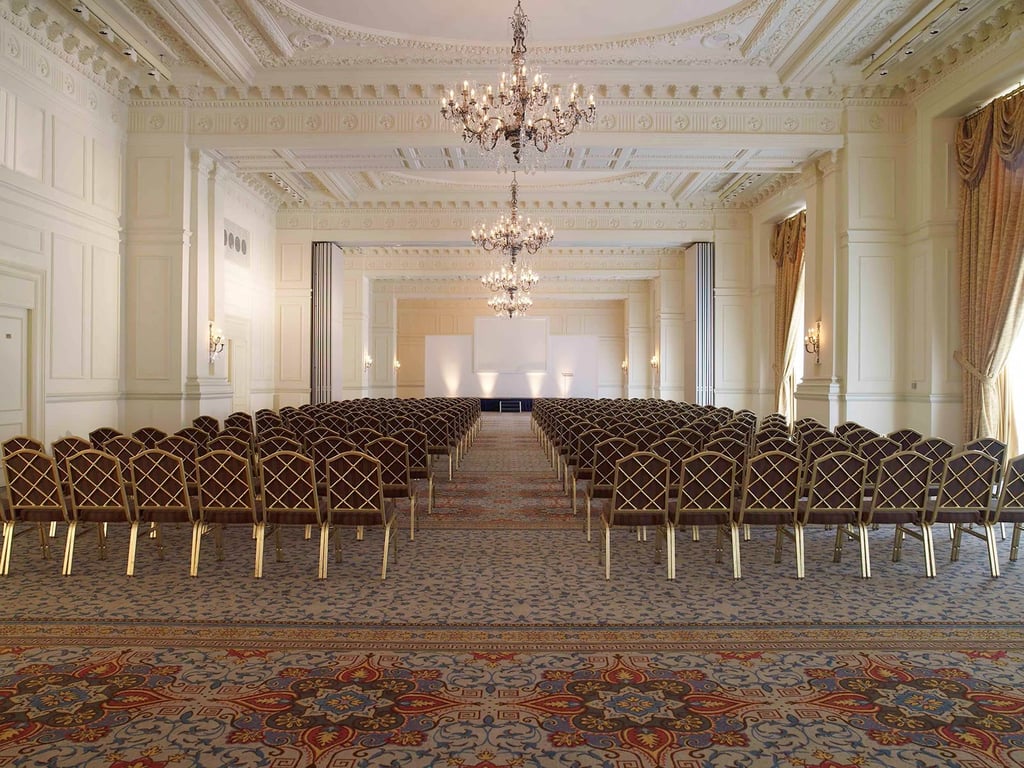 Thanks to its attentive dedication of staffs, having your meeting or conference in Landmark Hotel is almost a guarantee for world-class quality in services. The hotel also provides some large meeting rooms in the premise. The Gazebo and Empire Room are ideal for meetings with 100+ guests, and the Ball Room can accommodate up to 500 delegates in the reception setting. The Grand Ball Room - the largest room in the house - can host a maximum of 750 delegates in the reception setting andprovides you with the best meeting facilities and AV system.
Book a meeting room in the Landmark Hotel London through MeetingPackage.com to have the best rate.

Grange City Hotel
Set in the historical north bank of the River Thames and overlooking the Tower of London, Grange City Hotel holds a prime location in the heart of the city. From the hotel, the Tower Hill underground station is just a few miles away, while the nearest train stations are in Fenchurch Street, Liverpool Street, and Kings Cross / St. Pancras where the Eurostar trains directly go to Paris and Brussels.


The hotel provides 12 flexible, modern meeting rooms which can host up to 600 delegates. The biggest room, Auditorium - with 346.56 square metres in floor area - is perfect for meetings in a theatre setting or reception. There are several syndicate rooms for power networkings or private meetings. All meeting rooms at the Grange City Hotel are associated with state-of-the-art AV equipment including flat-screen LED monitors, complimentary WiFi, and digital projectors.
Book a Half-Day Meeting Package at Grange City Hotel for 78£ / person or a Full-Day Meeting Package for 84 £ / person. The offers include two coffee breaks, two course chef's choice buffet lunches, conference stationary, alongside with meeting room and facilities rent.
---

Over To You
There you have it. All of the venues in our list are picked by MeetingPackage.com bookers and impress them with exceptional meeting services and facilities. The location and prices are also considerable, since these venues offer prices for room rent and complete standard meeting packages. If you already held your meetings or conferences in one or more of those venues, leave us a comment below to talk about your experiences. Have fun meeting!
Other Meeting rooms in London
Did not find what you need? Don't worry. Check out other meeting venues and meeting rooms in London. MeetingPackage.com provides the largest inventory of meeting packages and rooms, alongside with comprehensive booking management system to help you manage your bookings more efficiently.


While You Are Here
#MeetingProfs, WE NEED YOUR HELP
Are you a professional meeting planner? Or does it just happen that you have to organise your corporate meetings? No matter who you are, We need your help. At MeetingPackage.com, we are always doing our best to suggest the best meeting venues to our customers. If you have recently held a meeting in a spectacular meeting space that you liked, write a review and send it to us to have a chance to win a 20€ Amazon gift card. For more information, please contact thang.tran@meetingpackage.com.
---