Once again, the time has come for your organization to undergo another annual business trip. And, yet again, this creates mixed feelings for both the colleagues who will only be attending and the hosting team. The former can be divided into those who loved the previous annual trip, those who were not that keen on it, to put it mildly, as well as those who simply do not care where the trip takes place. This opposing feedback falls heavily on the shoulders of the team or an individual whose responsibility is to make sure that everything goes smoothly from the moment the members of the organization left their premises to the moment they arrived back.
So, what is the best approach that will make it easier for all the parties involved? Picking a destination for other people and taking full responsibility for all the pluses and minuses that will occur is a heavy burden for anyone, regardless of their experience and professional expertise. The best way to go is to compile the list of 3 perfect places and organize a two-stage vote. During the first voting round, two places will be picked and the second voting round will decide on the winner, the city that your organization will visit this year.
To help you narrow the vast choice of possible places to visit, here is a detailed list of 3 cities that would be perfect for this year's business trip. The result of the voting is practically irrelevant since each of the candidates has everything that is needed to make this annual trip memorable.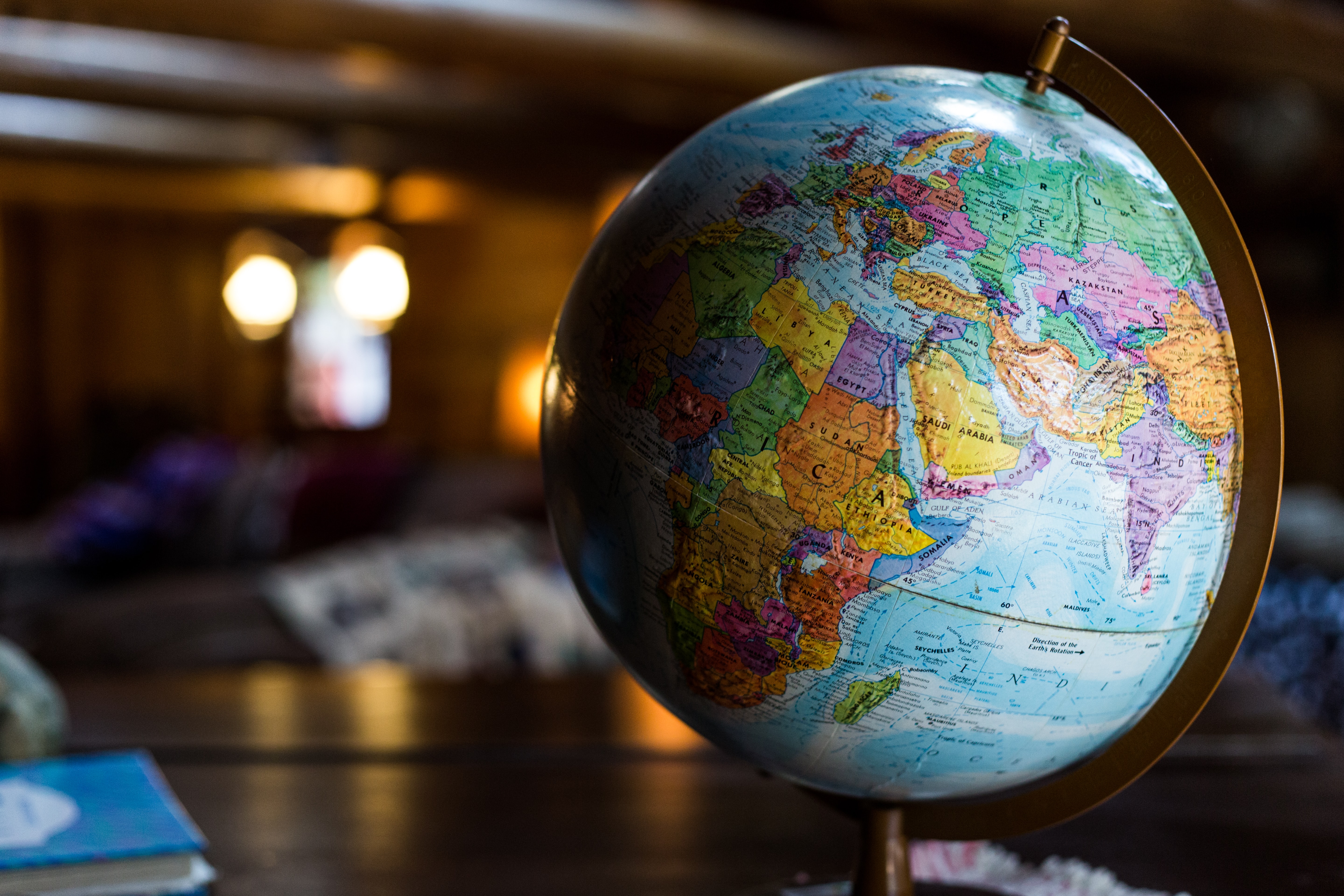 Universal features
Let us begin with things that all 3 featured cities have in common. Easiness of reach would be the number one feature. This means that regardless of which city gets chosen, you will be able to
reach it equally easily by plane, train or car. Secondly, all candidates have plenty to offer when it comes to cultural and artistic heritage. Thirdly, all of them are renowned for their choice of international cuisine, which implies that even those among you with the most refined taste will be pleased. Furthermore, the variety of things that can be experienced in these cities during the scheduled free time of your business trip guarantees satisfaction to even the most demanding guests. Also, neither of the enlisted cities falls in the group of expensive places to visit and experience. What is more, it can easily be said that they are rather budget-friendly and affordable, especially if you take into account everything they have to offer. Lastly, when accommodation is concerned, the cities offer practically everything, from affordable hostels to exclusive 5-star resorts, both downtown and in the suburban area.
BERLIN FOR BUSINESS TRIPS
A city and a state all at once, Berlin, the capital of Germany is cultural, political and media center. It is a city that lives throughout the year, regardless of the season, weather forecast or time of the day, for that matter. Here are some of the places you should not miss if you opt for Berlin. Book your venue from Berlin here.
The Reichstag parliament building
This architectural gem is one of the most prominent historical buildings in Germany. It bears witness to the most turbulent period of the history of Germany since 1894 and is the current home to the German parliament. It had been severely damaged during World War II and was restored in 1961. The feeling you get being in its glass cupola enjoying the surrounding view of the entire Berlin while the parliamentary session takes place underneath your feet is one of the unique experiences that are not to be missed.
Berliner Fernsehturm
if you are looking for a location for your organization's business trip official meal that offers splendid cuisine and selection of beverages but with a special touch that separates it from dozens of such places Berlin has to offer, this is the ideal spot. Situated at the top of Berlin TV Tower, this revolving restaurant sphere will take your breath away. Extraordinary culinary offer coupled with a 360-degree panoramic view of Berlin and its surroundings provides a fantastic experience that will astonish even the most demanding members of your party.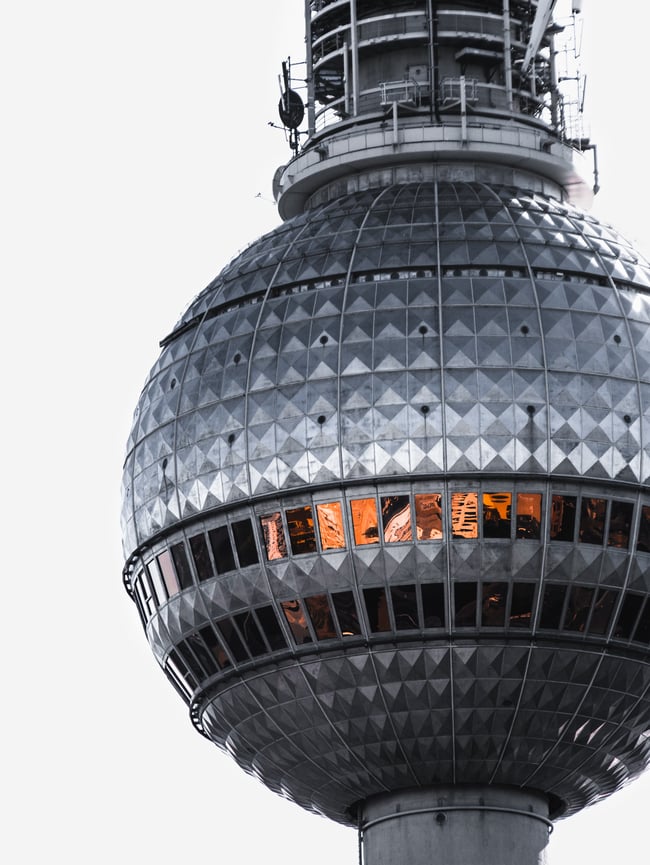 The Tiergarten
If you visit Berlin during the dry and warm season, this would be a perfect place to spend a day in a somewhat different environment when business trips are concerned. This inner-city park spreads across 520 acres and dates back as far as 1527. Among other things, it is home to Berlin Zoological Garden and Aquarium and a countless number of walking paths, sports fields, and great picnic spots. It is an ideal ambient for a more relaxed annual business meeting, a kind of a team-building effort whose outcomes might positively surprise everyone attending. Why not take a bite and give it a try?
Museum Island
Berlin is a city that is visited by art lovers from all over the world. If your fellow passengers are among art lovers, or you feel that everyone could benefit from expanding their artistic knowledge this would be the perfect opportunity. Unfortunately, the usual duration of the annual business trip falls short when it comes to exploring all that this city has to offer art-wise. This is where Museum Island comes to the scene. Being home to five world-renowned museums it will provide hours of pleasure and offer sights of the legendary bust of Nefertiti and Pergamon Altar, among thousands of other artifacts. A single ticket is valid throughout the island, but, bear in mind that it is closed on Mondays.
MADRID FOR BUSINESS TRIPS
If you are looking for a city that can boast about its cultural and artistic significance, historical heritage and importance and wonderful climate, while at the same time being known for its hospitability and a place where visitors feel entertained and safe at all times, Madrid is the right match.
The Royal Palace
There are several reasons why the royal residence is one of the places in Madrid that is on top of the list of the sites to see for millions of tourists that visit the capital of Spain every year. Originally built as a home for the royal family it is their official residence nowadays, which means that all 3000 rooms that exist within it are open to visitors. Once you enter, make sure you do not skip the Royal Armory, which exhibits armors and weapons the royalty has worn since the 13th century, and the Painting Gallery, home to a great number of priceless artistic wonders, such as the works from Caravaggio, Luis Martines, and Goya, among many others.
Besides, if you are in Madrid in any month but January, August, and September do your best to be at the Royal Palace on Wednesday or Saturday. If the weather is nice, and given Madrid's climate there is a high chance that it will be, you will be able to see the changing of the guard, which is another memorable event at the Palace.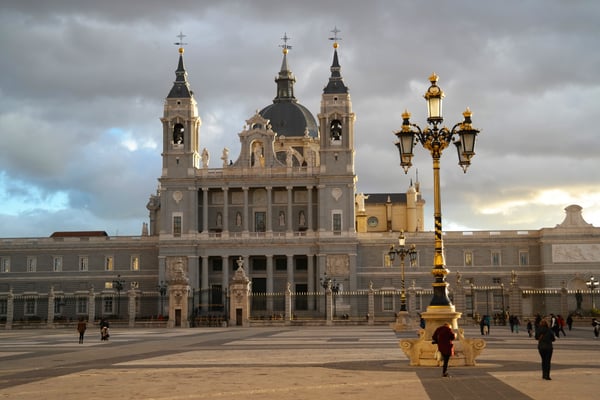 Cibeles Fountain
Standing at the center of the Plaza de Cibeles, this fountain dedicated to the Roman goddess of fertility has been one of the most famous landmarks of the city. Being a stunning work of art, it is a perfect starting point for the Paseo del Art, Madrid's famous avenue of art. It hosts dozens of institutions dedicated to various forms of art, all at the walking distance of around one kilometer, among others featuring Prado Museum and Reina Sofia Museum.
Also, if you happen to be at Madrid on a day that Real Madrid won an important match, being at the Plaza de Cibeles will allow you to join the victory celebration of their fans that gather there and feel the local spirit in person.
El Rastro
Since the topic of the local spirit of Madrid is mentioned, there simply is no better place than Rastro to broaden the experience. Rastro is a traditional and most popular market in Madrid that takes place every Sunday morning. It starts around 9 AM and last approximately until 3 PM and has been taking place for more than 250 years. What can you find there? Well, virtually anything you can think of since it is a place where people from Madrid sell all kinds of things on around 3000 stands that are mostly positioned on both sides of Ribera de Curtidores, the main avenue that runs through Rastro. Still, it does not end there. The entire neighborhood is filled with galleries, artistic corners, and numerous tapas bars. You do not need to buy anything; just strolling the area and soaking the authentic local setting, people and their conversation will be rewarding enough.
LISBON FOR BUSINESS TRIPS
Going on a business trip to a multimillion city does not cut it for everyone. If the personnel at your organization prefer a somewhat smaller setting that does not fall behind large cities at anything but the population living in it, Lisbon is the place to go to.
Ascensor da Bica
If one would have to name a single thing that reminds him or her of Lisbon whether they have visited it or not, it would be the yellow tram going up or down a steep street. Although it may seem like a stereotypical suggestion for a site to visit when in Lisbon, this railway line is an experience that should not be missed. It incorporates the spirit of the old times, takes you through the street whose architecture is centuries old, while everything is being captured with high tech gadgets people riding the tram or walking beside it are using. Old times meeting modern are in harmony is what Lisbon essentially is and this is the perfect spot to start embracing this symbiosis.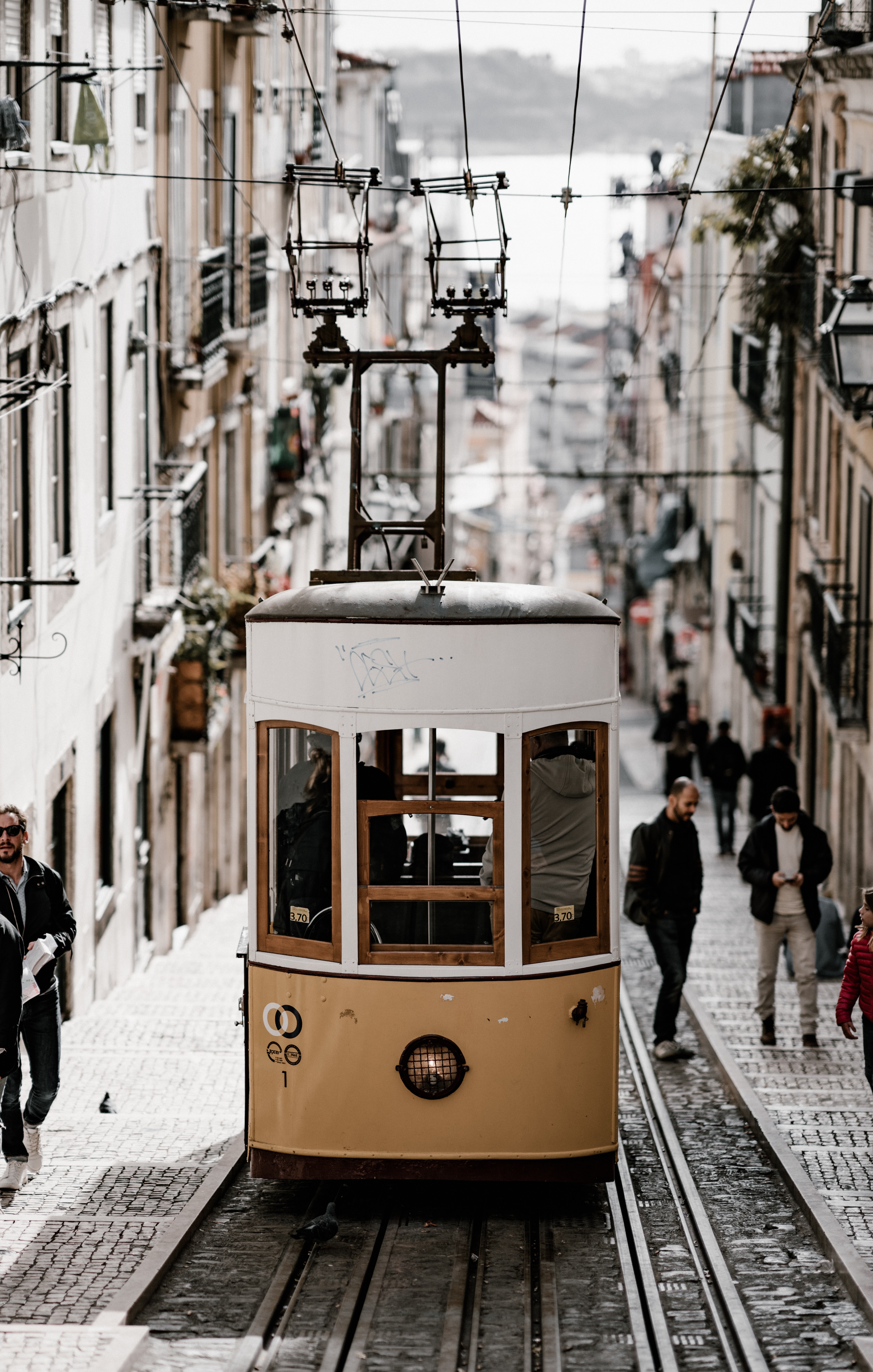 Fado
It does not matter if it is sung by a professional or an amateur, Fado is engraved at the heart and soul of every Portuguese. The hardships of life, the lost love and grieving for the departed are universal topics everyone can relate to. Still, Fado is not feeling sorry for yourself in any way, but facing the troubles and learning to cope with them. Familiarizing with its history, famous authors and interpreters at the Museum of Fado situated in Alfama, Lisbon's historic district is a recommended way to start exploring it. The afternoon hours spent there will be a great introduction to an evening of local wine, food and Fado performed live you and your colleagues should spend in authentic restaurants located in the streets surrounding the museum.
Arrábida Nature Park
Being in Lisbon without exploring and experiencing the beauty of the nature surrounding it would simply be a shame, to put it mildly. Therefore, immediately put a visit to Arrábida nature park into your itinerary. Why this place and not so many others in and close to Lisbon? Because it is just a couple of kilometers far from Lisbon downtown, it is a protected area connecting land and sea that abounds in hundreds of Mediterranean flora and fauna species, along with numerous forts, museums, and palaces. In addition, if you are exploring it during a warm-weather season, do not forget to bring your swimming suits and dive into marvelously clean and blue waters at one of the dozens of secluded beaches of this unique park of nature. Perhaps this is just what you need after a tight schedule of your annual business meeting that took place that morning. Naturally, you should all finish the day at one of the restaurants in the neighboring fishing villages that serve fish that has just been caught that day.
Naturally, choosing one of these cities is just the beginning of your complex work and everything that is involved in the actual hosting of the trip still remains to be done. However, taking the burden of initial decision making will certainly make your hosting work a lot less stressful, and, in addition, you can rest assured that none of the cities described here will disappoint neither you nor your colleagues.
---
You might want to check out also these blog posts: