Planning a networking event or conference probably won't be the most appealing activity, yet it is fundamental for most organizations to have efficient events. With such vast numbers of options accessible to event coordinators, knowing the ideal venue to pick among countless scenes can be a battle.
In this post, we will give you a rundown of the 20 perfect venues in the UK for the next spring. Nonetheless, we will like you to remember certain things when picking the ideal place. To have a successful meeting, everything should be appropriately considered before any official conclusions are made.
Remember the number of attendees that you will be welcoming.
Closeness is significant in light of the fact that the exact opposite thing you want to do is force your attendees to make long and stressful voyages just to go to the venue.
Focus on your visitor accommodation; if the program is going to run all through the night, make sure your venue has housing close by or on location.
Try to give nourishment or ensure there's a bistro or eatery nearby so your participants can fuel their stomachs.
It is imperative that you also pick a venue for your gathering, which has all the necessary tools and technology for the event. You really don't want to be running helter-skelter trying to get equipment at the deadline.
Great! Since you know this, we will go ahead and present this well-thought-out perfect event venues in the UK for you. We ensure that all the sites have everything we referenced previously. So sit back, relax, and pick one that suits your gathering.
1. The SSE Arena, Wembley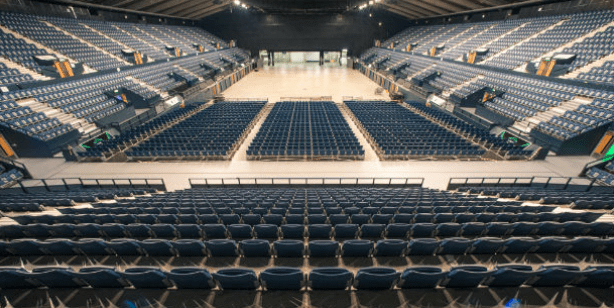 The SSE Arena in Wembley is situated beside the Wembley Arena, the SSE is a small setting in the Wembley Stadium provided for shows, sports, and family amusement or even networking events.
It has a capacity of 12,500, so if you have a large crowd coming for your event, this venue is one of the best in London to host them. A wholly enclosed environment for events of significant scales, the SSE Wembley is an astonishing scene for enormous scale occasions.
Also adding to its attributes is the vast number of accommodations and restaurants around the areas. So you can be sure your attendees find somewhere to refill after a long networking meeting.
2. The Science and Natural History Museum, London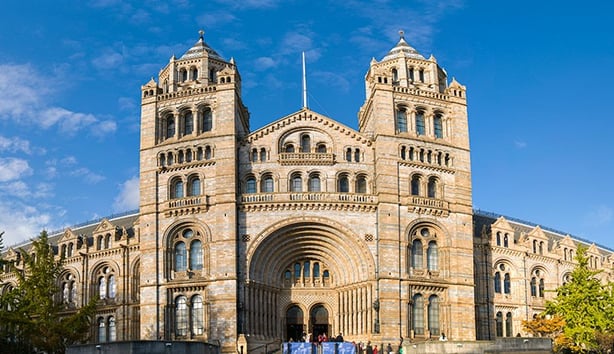 The Science and Natural History Museum alongside numerous different historical centers in London and the remainder of the UK, likewise open their spaces to events and conference coordinators for corporate meetings and dinners. The two exhibition halls offer various impressive areas with a wide assortment of sizes to take care of a wide range of events.
These museums have been running events for both private and corporate clients, organizations, and even charities for more than 25 years. With over 140 events facilitated at these Historical centers every year, they definitely have the experience and mastery to make the ideal event whatever the celebration.
3. Lords Cricket Ground (London, England)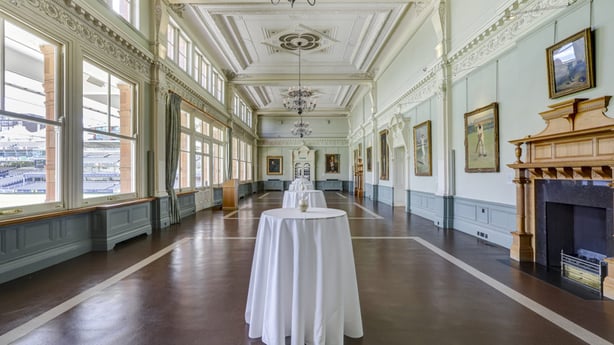 Completely overflowing with custom and class, Lords Cricket Ground is one of the most remarkable sporting venues on the planet. From the glory of the Long Room in the Grand II listed Pavilion to the innovation and elegance of the J.P. Morgan Center; They have the scene for any event you're hoping to have.
Popular known by cricket lovers as the home of cricket, the venue has various fascinating events and conference areas, which include the Media Center, the Long Room, and the Rooftop Porch. They likewise have a rundown of multiple packages, demonstrating precisely what they can do contingent upon the sort of event you are facilitating.
4. Glasgow Conference Centre, Scotland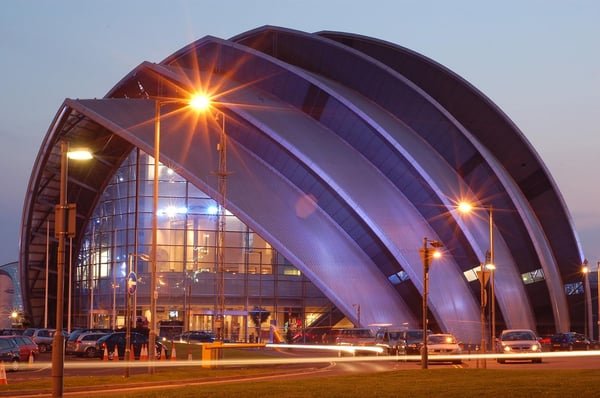 Located in Scotland's biggest city, this historical conference center offers a broad scope of exhibitions and conference areas alongside a beautiful and comfortable four-star hotel, all in one building. The famous building is, at times, affectionately alluded to as the Armadillo by local people and is a piece of the ongoing recovery of the docklands region at the core of Glasgow.
5. Battersea Evolution, London

The Battersea Evolution has been specially redesigned to host up to 1000 standing or 500 sweater guests at an event. Out of activity for more than 30 years before it was eventually put on the open market in 2012 and is currently being redesigned into accommodation and retail space. Meanwhile, the Grade II structure in the power station has held a number of events for various brands and firms.
With abundant space and stunning views, the memorable Battersea Power Station is ideal for events, functions, presentations, and private events in London.
6. Oakley Court, Windsor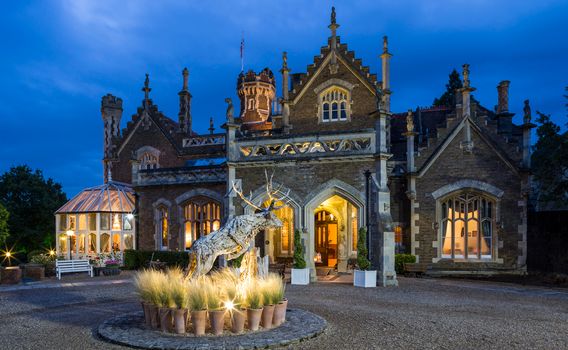 A dazzling country house close to Windsor and just a short drive from London and the Heathrow Air terminal. It's a perfect scene for those hoping to hold an occasion near London who needs to get away from the city for a little while. Oakley Court is a Victorian Gothic building that was constructed in the year 1859; the structure is established on 35 acres of delightful grounds, and it also has a beautiful view of the River Thames.
Even more, it likewise has grounds sufficiently broad to have any kind of event, either charity, exhibition, or even private, you name it, all in a brilliant environment, Oakley Court is the perfect scene.
The structure has around 19 meeting areas and the most significant meeting room pleasing up to 112 people. It likewise has restaurants on the off chance that the visitors need to fill their stomachs and more than 118 rooms should they need a place to rest their heads after an eventful day.
7. South Lodge Hotel, Horsham
A great country house built in the year 1883, South Lodge, is an archetypal English setting. Established on many acres of land of parkland and woodland, it is the ideal sanctuary from the city stress. The venue has as of late profited from by a snappy renovation, both updating and developing the entirety of its offices and positioning it as one of only a handful of five-star locations in the UK. With plentiful space and a lot of meeting rooms, you can run any of your events for your group at South Lodge.
The structure has around 19 meeting areas and the most prominent meeting room pleasing up to 160 people. It likewise has restaurants on the off chance that the visitors need to fill their stomachs and more than 89 rooms should they need a place to rest their heads after an eventful day.
8. Cabarfeidh Hotel (Stornoway, Scotland)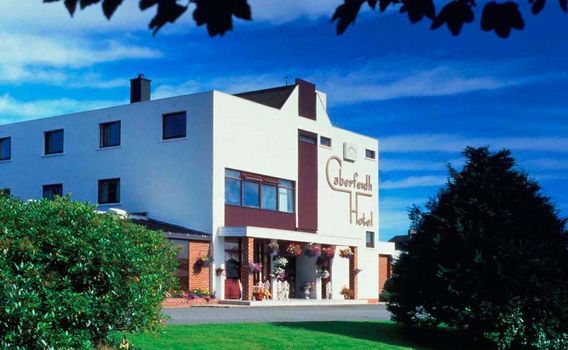 From an auditorium space to seat 350, to a cozy meeting over a cup of espresso, Stornoway's Cabarfeidh Inn has an inclusive scope of conference rooms. So in case you're facilitating a presentation, a meeting, or a public expo, this is an incredible setting to have your event at.
9. Bridgewater Hall, Manchester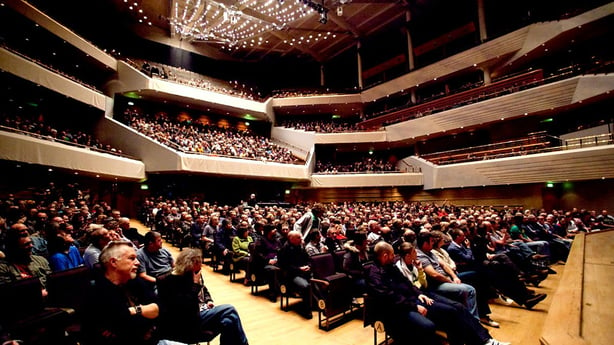 One of the United Kingdom's most famous theatres, The Bridgewater, is additionally the ideal setting for large meetings. The beautifully patterned design of the hall flaunts mind-boggling acoustics, and in addition to that, there are a bunch of fascinating break-out spaces that include an anteroom with floor to roof windows. This location will most definitely leave a permanent impact on your attendees.
10. The Eden Project, Cornwall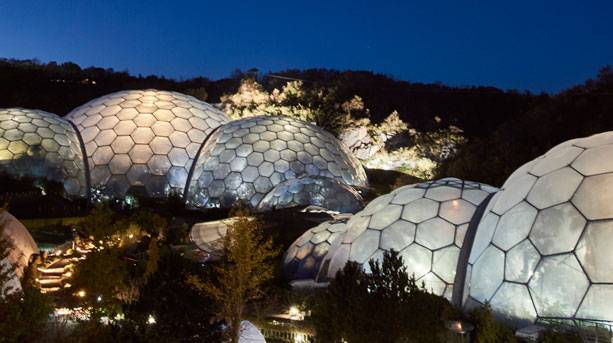 Inaugurated in 2001, The Eden Project is one of the most fabulous vacation destinations in the southwest and a place for environmental teaching. The extraordinary ecosystem makes for a genuinely mysterious venue, with each duplicating an alternate atmosphere and eco-system from around the world. The Eden offers various packages for meetings and conference organizers to host all wants and needs.
11. Gleneagles Hotel - Perthshire, Scotland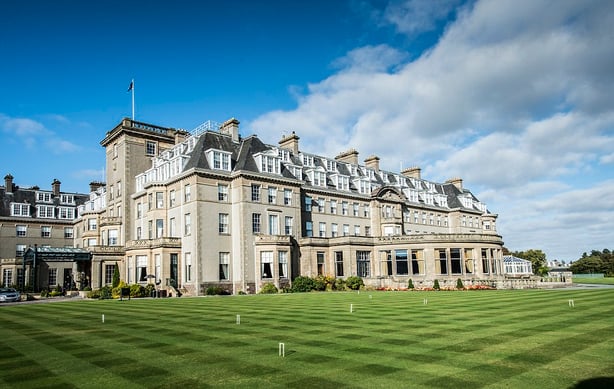 At Gleneagles Hotel, you will not only have access to astounding conference rooms, scrumptious nourishment choices, and entrancing views, the hotel likewise offers an option of more than 20 open-air and indoor sports – including culinary shows; bourbon tasting and bountiful spa experience, all inside their brilliant 850-section of the land estate.
12. The Mermaid, London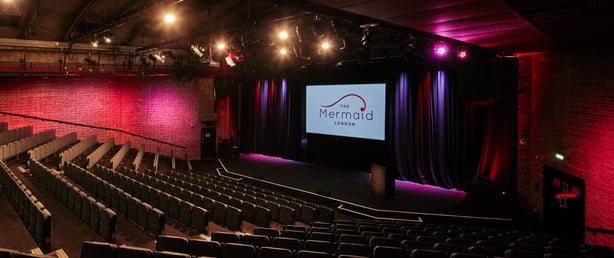 A beautiful and fully function auditorium, The Mermaid is a dynamic event setting. Located in the center of the big city of London with a vast and comfortable hall and great views over the River Thames, this multi-purpose, lovely setting is an incredible space for your next gathering.
13. Woburn Centre Parcs, Bedfordshire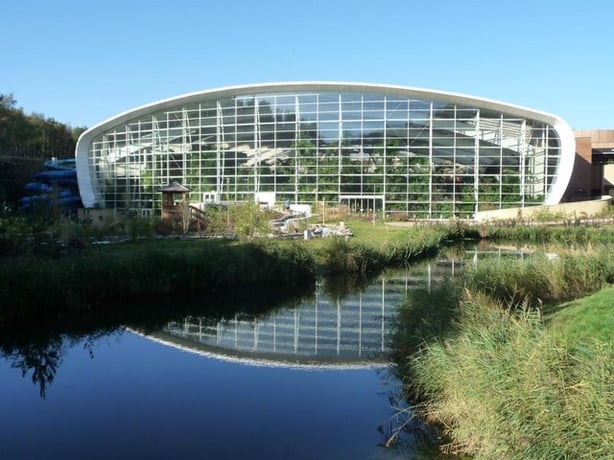 Centre Parcs is a series of vacation parks with bases all on the United Kingdom. They all provide an assortment of meeting spaces; however, Woburn is the most current and modern, having quite recently experienced a £250 million overhaul. The new building has 75-room extravagant rooms, 625 self-catering lodges, and is only 50 minutes on the train from London.
14. Mercure Walton Hall Hotel – Warwickshire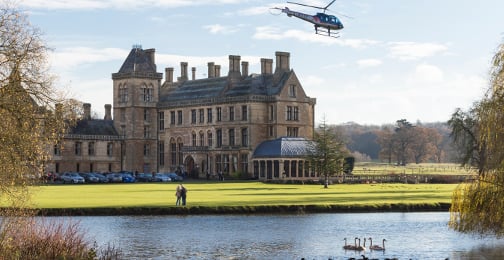 The excellent 4-star Mercure Walton Hotel and Spa is a mix of a modern inn and sixteenth Century Lobby on one site established on 65 acres of land. Perfect area for a midlands occasion, only 5 miles from M40 and train to Warwick, Leamington Spa and Stratford-upon-Avon all only 7 miles away from the hotel. Including 197 rooms, 23 conference areas providing comfort for up to 180 people, the hotel is the ideal setting for any of your occasions. Ground choices for pavilion set up and mechanized team building are likewise accessible.
15. Hotel Du Vin – Wimbledon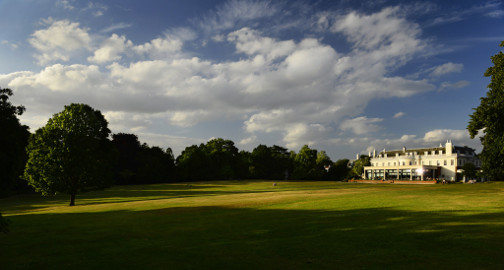 Hotel du Vin Wimbledon is a nineteenth-century House situated inside 34 acres of land of the Cannizaro Park and near the Wimbledon Common. A quiet setting, yet very much connected with easy access to both Heathrow and Gatwick air terminals and, most importantly, central London. Besides its closeness to fantastic boutique shopping and expansive parkland, the hotel sits near the home of tennis, the All England Club, which hosts the Wimbledon Tennis Championships every year, pulling in intrigue and popular figures from around the globe.
16. The Computer Laboratory, Cambridge University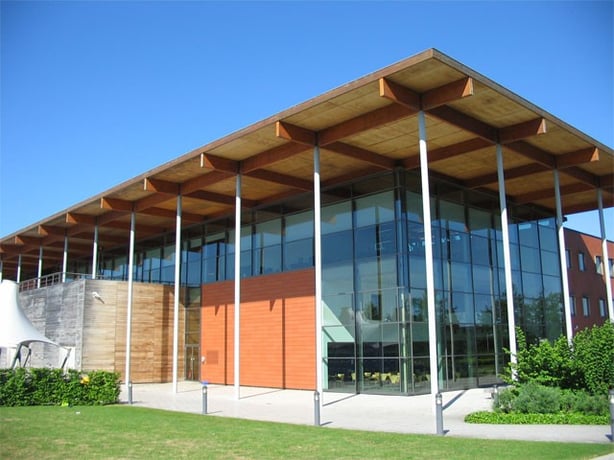 The world's acclaimed Cambridge University has various conference areas around the capital. The Computer Laboratory, Cambridge's recently constructed and inaugurated building, is ideal for tech events or meetings. In spite of the fact that the structure is new, the computer science department has been around for a considerable length of time and was the first to offer a computer science certification course in 1953. The Computer Laboratory hall would definitely sit well with your attendees if you pick it for a meeting on innovations and technology.
17. Norton Park – Winchester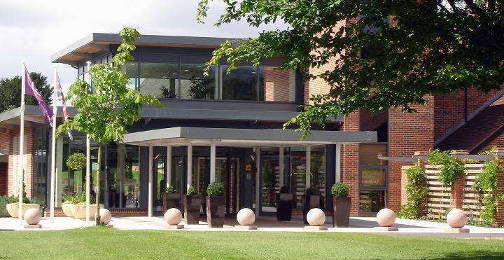 On the edges of Winchester, Norton Park is an extravagant four-star lodging mixing cool contemporary chic with chronicled polish all set inside 54 sections of land of serene grounds.
Part of what the big region of Hampshire brings to the table when it comes to vacation and meeting spots include the memorable Winchester, with its heavenly cathedral and the coastal urban areas of Portsmouth and Southampton. The hotel has 165 comfy rooms, an enormous recreation complex, and spa, as well as incredible restaurants and excellently landscaped nurseries.
18. Craig Y Nos Castle, Wales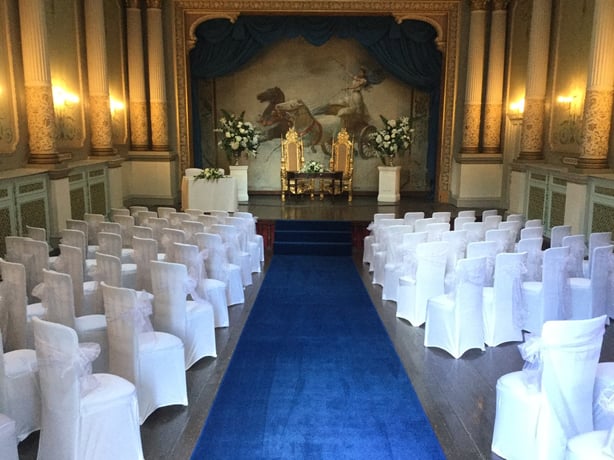 Craig Y Nos, located inside the Brecan Beacons National Park, is a Victorian country-house with various conference areas and facilities for event organizers. The venue of the château fits occasions for which nature and custom are indispensable subjects with fantastic views on the encompassing parkland.
19. Grand Harbour, Southampton

An exclusive four-star hotel situated on Southampton's waterfront and just a short walk from the downtown area, minutes from Southampton focal Train Station. With the hotel being near to the harboUr, it is a perfect host for sailing events and treasure hunts. It likewise has an exceptionally enormous meeting room providing seats for up to 500 individuals making Grand HarboUr a perfect decision to have your next event.
20. British Airways i360, Brighton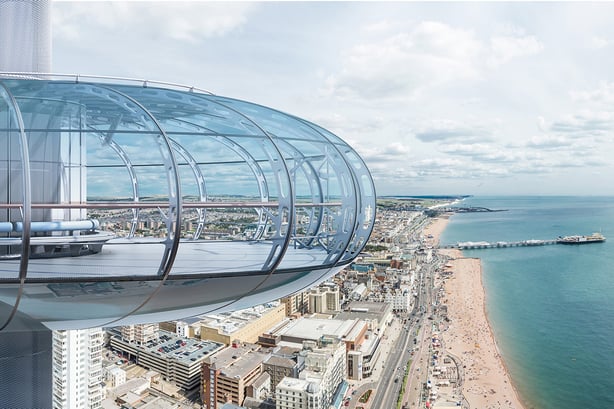 British Airways i360 is a high rise vacation destination on Brighton's famous seafront with fun and innovative meeting rooms and facilities. To get to the top of the structure, you will have to take the world's first vertical cable vehicle, which makes for a remarkable experience for your invited guests; and the modernized meeting space at ground level flaunts an excellent ocean-side view. It's definitely an incredible choice for blue-sky thinking for those of us that are trying to get away from the world for some minutes.