Whether we are talking only about the employees within our company or all of the people that are likely to attend our corporate events, you may have already noticed a change in attitude and expectations towards the events we host. And can we really blame them for feeling tired of attending the same exact event over and over again when, with little creativity at play, we could almost as easily put together something absolutely magnificent and refreshing to make the event actually enjoyable for all participants?
Sometimes hosting a creative corporate event can mean incredibly out there and huge ideas, but other times the creativity and fun are truly in the small details of the event. The same goes whether your event is for your employees, or prospective clients, or stakeholders, or an entire industry, or the general public. As you may have heard before "it's the thought that counts", in this case meaning that you don't always have to make a spectacle out of the event as long as you are showing appreciation towards your team and also taking into account what their values, needs and wants might be. In return, your employees and team members will regard you highly, even if you don't have the resources to put together a massive event. And if you do have the resources, then that could be an excellent treat for them as wel!
Especially if your company doesn't yet have the culture where periodic events are hold, now is your chance to make one! It's already been proven that companies with strong and positive company cultures have less employee turnover, with happier and more productive employees, and that's absolutely vital to possess to ensure a good reputation and perhaps even to make more money. As for corporate events, they are great for your company's publicity, and so the presentation and content of your event is integral for the type of publicity that'll be formed through holding the event.
The first step to shaping your event should be to decide who and what it's for. Is it a periodic event like a Christmas party? Are you hoping to form new client relationships? Is there a new product or business you're hoping to launch – or perhaps even to come up with an idea for? Or is your big dream to host an industry event? Once you have answered the who and what of it all, you can choose the theme of the event. Perhaps you'll go with one on the list we're about to present you with or something else that was inspired by it?
After the theme's set you'll know better what you need to do to turn it into reality. Can you do it yourself, do you need to hire a team or do you perhaps need an agency to do it for you? What's your budget going to be like? Which venue will you choose? You'll then also get into the specifics of the actual format and content of your event, as well as organize the agenda and the possible activities. And don't forget to ask for feedback after the event to know what you did right and what you did wrong, as this information is vital going forward with future event planning.
But first, let's get inspired by these 20 creative corporate event ideas!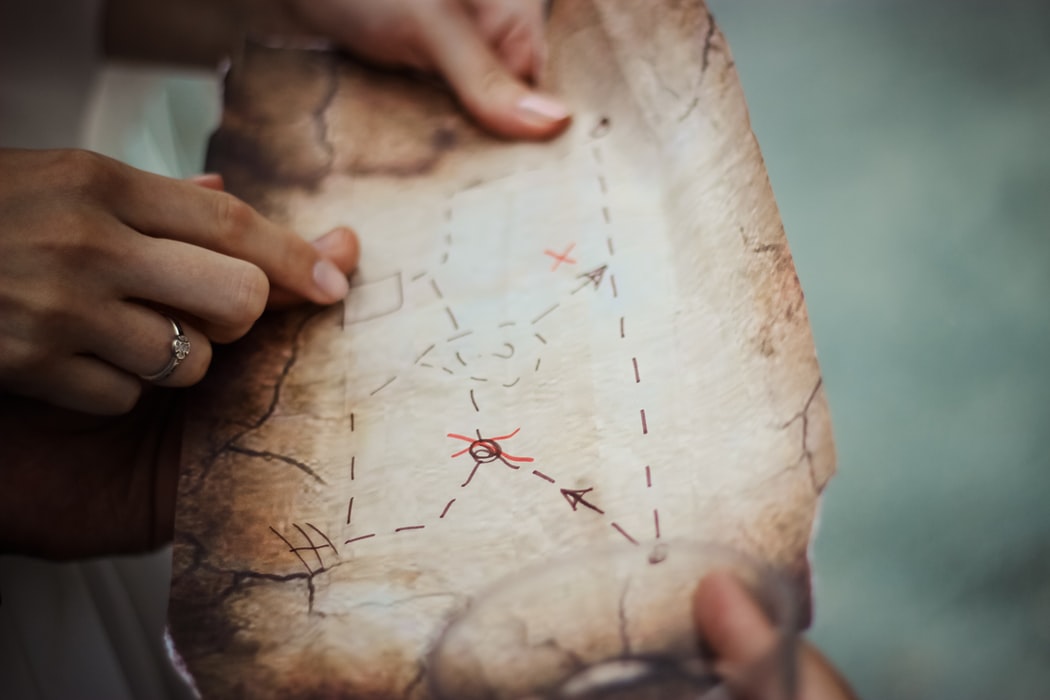 Scavenger hunt as a team building exercise
Grouping the employees in your company into small groups and have them conduct a scavenger hunt is a great way to build some spirit between the group members as well as possibly within the company itself. Most of us enjoyed scavenger hunts as kids and thought them to be a lot of fun, and it doesn't have to be any different at adult age! In addition, it'll help the group members bond by having to use their group work skills, and nothing better than some sort of a tangible prize to receive at the end of it, however big or small, silly or serious.
Include an intriguing dress code for your event
If you fear the event you're about to host will be too run-of-the-mill or tedious but there's not much you can do about the actual content or presentation of the event, why not spice it up a bit by employing a dress code? You can go the classy route and ask your attendees to dress their best, or you can also let them explore their creative and childlike parts of themselves by turning your event into a fun costume party. For costumes, too, you can go even further than that and whip together a unified theme they all should follow. A toga party as the end of the year gala, anyone? I doubt your attendees will forget about that anytime soon!
Have your seminar or conference take place somewhere exciting
For example, LinkedIn constructed an ice cave for one of its conferences! If that's not top notch creativity right there then what is? If you have the resources to do so, how about putting together a team of creatives to come up with an idea for a funky conference site you can construct for the event. And in case that's out of your reach but you do have the finances to arrange something fancier than an in-office meeting room, then the world is full of hotels, spas, amusement parks, and so on where you can hold your extraordinary corporate event at. You can apply this same logic even to smaller board room meetings or team building retreats and just conduct it on a smaller scale, like a helicopter tour or indoor flying following a lovely brunch or dinner.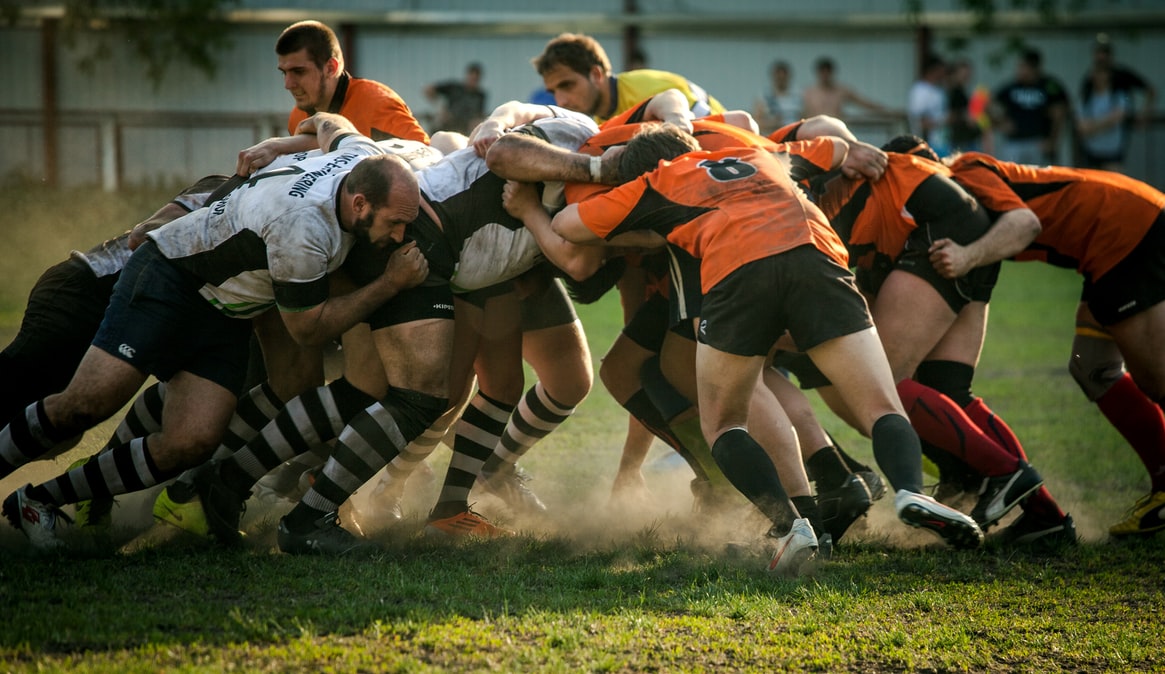 Get active during your yearly company retreat
Does your company have a habit of getting together for a day or evening, typically in the form of drinking or by doing something traditional in the office spaces? Well, first of all, if it's not yet a habit, it should be made into one! Second of all, it's time to step out of your comfort zone and come up with ideas for a retreat that's more creative, fun and out there than a simple cocktail mixer. If the event takes place in the winter time, why not go skiing or sledding? In the summer you could go to the beach by the sea or a lake to swim, barbeque and play beach volleyball, or even go kayaking or something similar.
Host a fundraiser or put together a volunteering event
Although neither activity is a common feat for most companies and might not be what you instantly think of as a creative idea, giving back to the community around you might be exactly the boost in motivation your company is in need of. And though it may not at first hear sound like the most fun or exciting spot on this list, very few are likely to end their evening of working for a greater good by going home in a bad mood. Quite on the contrary! Choose a theme you want to focus on and build your fundraiser or volunteering event around it.
Hold an end of the year awards ceremony
Think of a few categories – perhaps a dozen or so – that you can award your employees for and then hold a fancy awards gala like you've seen on TV. Some categories absolutely should be serious and your employees will for sure appreciate being recognized for the hard work they've spent the year putting in. However, including a few more eccentric and funny categories will bring a lot of additional merriment to the evening. Perhaps you can even include your employees in the category creation process and also let them vote for who should win each category. Include some sort of a finger food buffet and a bar to your ceremony and it'll be a spectacular end to the year. And don't forget to roll out the red carpet!
Format your event like a TED talk
Whether it's officially a TEDx event or one that's simply inspired by the TED Talk phenomenon, you are creating an event that your audience is sure to find an intriguing way of learning more. Think of a theme you want to have for your event and base your speaker list around it. Do you want to invite guest speakers or stick only to your company's employees? Give them the information of what's expected of a talk like TED Talk and then trust them to come up with great ideas while you focus on organizing the rest of the event. Perhaps you'll want to be one of the speakers yourself? Either way, with how TED Talks are presented, you can relax and know your audience will be awake and listening.
Use multimedia and technology to spice up your conference
As mentioned previously, you really don't have to always do a lot for your event to become better than average. For your next conference or seminar, for example, you can simply utilize technology and multimedia functions to add a bit of extraordinariness into the presentations. For example, you can have colorful lights, or have your employees put together interactive installations, or if you have the financial resources you can also set up background screens for the back and side of the seminar hall for additional material to show during presentations.
Put together a talent show
Another excellent and quirky idea for a creative corporate event to host for your company's employees is a talent show. Let them team up or go solo and as they'll take care of the main entertainment of the evening, the rest of the event's planning simplifies! Just choose a venue to host the event in if your office doesn't have the space for it, find some sort of delicious food and drink to be catered, and come up with fun and creative prizes to give the winner or winners of your talent show. The evening is guaranteed to be fun times!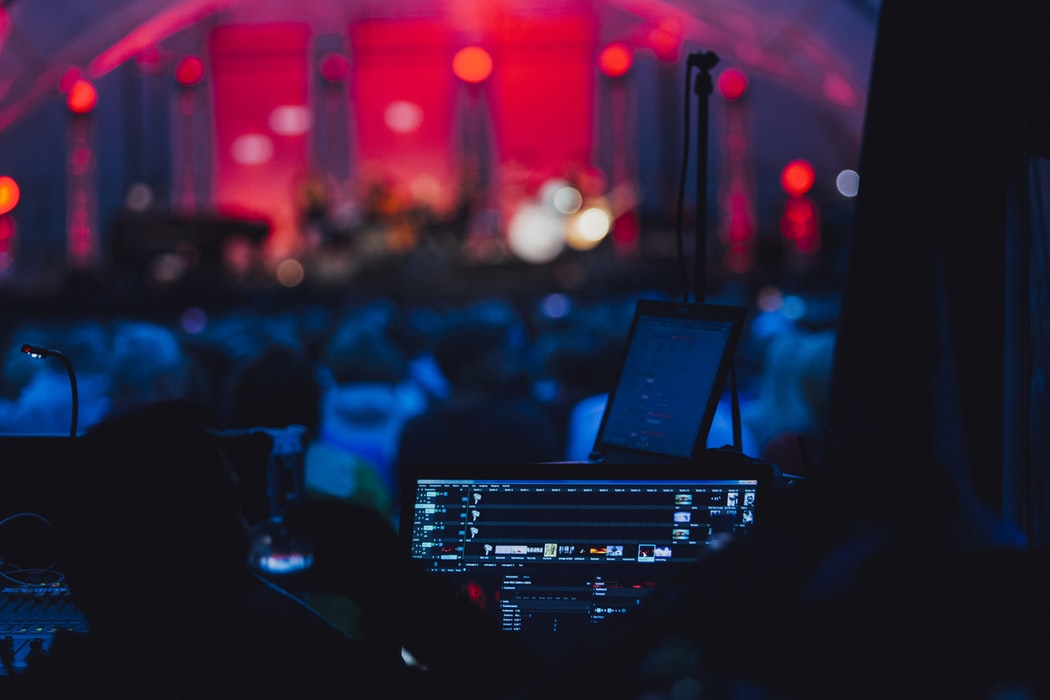 Finish off your seminar with an after party at a club
Once everyone's made it through the seminar or conference, which may at points have been difficult and perhaps even tedious, it's good to let everyone let loose for a moment and also network under a more relaxed environment. Even better if you can somehow put together a private club event on the same venue as where you've held the actual corporate event in!
Let your employees face off each other with the best idea for company innovation
Sometimes the best ideas for the future of your company can come from someone in a position with little power. So why not test it out? Similar to a talent show, let them work alone or form teams with which they'll spend weeks or months working on an idea or a product that they think could bring the company to the next level, and then make a big corporate event out of them presenting their ideas. Find ways to motivate your employees to participate, and who knows, they just might come up with the next big thing!
Invite your employees and their families to an outdoor cinema experience
One type of an event your employees are sure to appreciate you for an incredible amount is one where their families are included in! So during the next summer season, how about you try to organize an outdoor cinema experience where they can bring their spouses or even children to? Have some food, snacks and drinks on offer, perhaps some additional points of enjoyment, and of course a lovely and comfortable set up where they'll watch the movie in. You might even want your employees to vote on the movie they'll watch for the most collective event planning.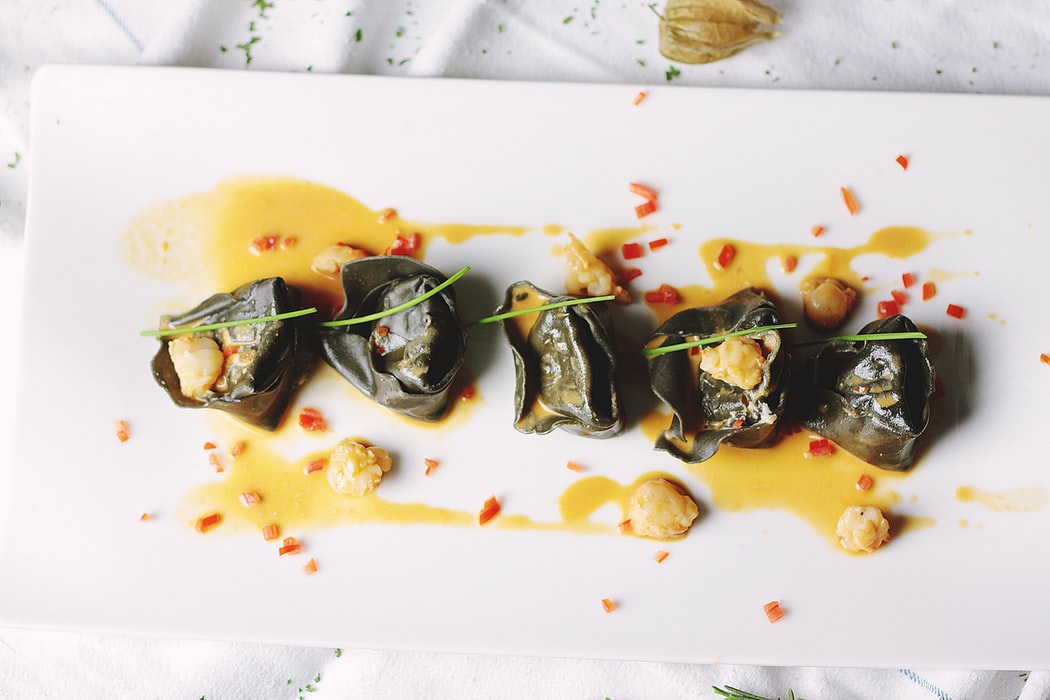 An evening with a unique food menu
Whoever your corporate event is for, a sure fire way to get them to enjoy it is by offering food. But how about, instead of using the same catering company with the same menu as always, you go about it with a twist? Can the new hot spot in town offer catering? Is there a celebrity chef you could hire? Have you thought of planning the menu yourself or letting the attendees, if they are your own employees, have a hand in shaping up a quirky and unique menu for the night. And once the menu's set, think of ways to make their output look creative and fancy. Your attendees just might love it enough to take a dozen pictures of the setting to marvel at it over Instagram afterwards, which is amazing publicity for you.
Choose a luxurious venue for your event
Another way that requires minimum effort in regards to working out the details is by using a format you already know works but get creative specifically on the venue. Do you want it to look like the most luxurious and fancy place any of you will ever step foot in or do you want to go for something more quirky and fun? It's up to you!
Create your own escape room for team building
Escape rooms have been a popular activity for a group of friends to spend their evening doing for the past couple of years now. Trying to find your way out of the escape room before time runs out really forces a group to find a way to work together in an efficient way, which is what can make it such an excellent team building activity on a corporate level as well. Want to take it up a notch? Create and build your own escape room for your company's team building event!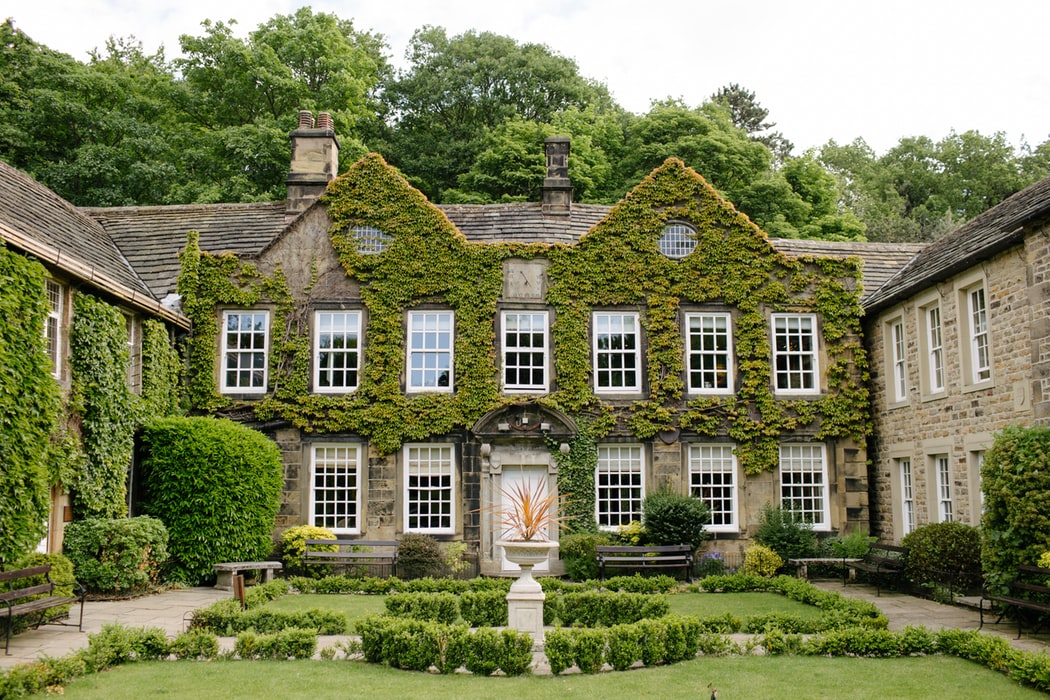 A destination workshop
One way to make a workshop seem more interesting to attend is by hosting it in a location that your attendees would be excited to visit. And the world is full of them! You may not even have to look very far beyond the local area to find a venue that is the right size for your workshop and simultaneously an interesting place for your workshop attendees to find their way to.
A carnival of sorts where each team has their own stall
A great example of letting the entire company get their creative gear on for a corporate event is by hosting a carnival. Separate everyone into their own small teams and let them come up with stalls they want to put up for the carnival, food, games, and what not. Also think about whether this event will be primarily held for your company's employees and their families, or whether you'll want to form it into an industry event. Or perhaps you'd even like to open it to public, fundraising for something by holding the carnival. If you open your carnival to the public, a great additional way to bring visibility to your company would be by having a stall or even a pop-up shop where people could win and shop for your products at.
Build your entire event around the product or business you're about to launch
And by this we don't mean just having the product or business as the focus of the event because that's a given. What we do mean, however, is trying to find a creative way to incorporate the product or business right within the structures and design of the venue. Think a little bit along the lines of turning your product or business into a theme park, and you're already on the right track.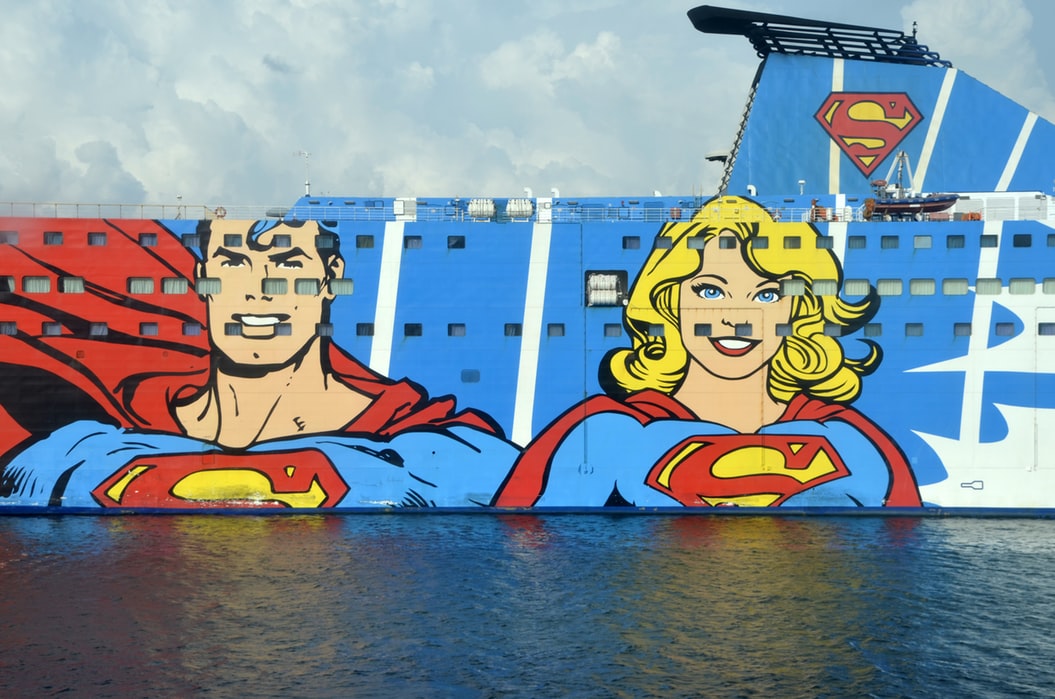 Find a pop culture phenomenon to get inspired by
Pokemon, Game of Thrones, Marvel Cinematic Universe and Fortnite are all examples of a pop culture phenomenon. Certain fashion trends such as jeans are also considered as a pop culture phenomenon. Do some research on either current pop culture trends or those from the era your target attendees grew up in, and create your corporate event using that phenomenon as your tool.
Play up the nostalgia factor and come up with something extremely outdated that'll work just right
If you've already considered the previous point as your creative corporate event idea and especially fancied the thought of playing towards your attendees' feelings of nostalgia, then this is the idea on this list you'll be most excited of trying out! Whether it is a pop culture phenomenon, or something outrageous from those times, or whatever else that was current or common back in the day, that's where you can start sourcing your creative corporate event from.
***
Although at first sound planning or attending a corporate event can sound like a tedious affair – thanks to the word "corporate", perhaps – but by going through this list you might've noticed just how much fun it actually could be. So, are you now ready to show your employees or other event attendees a good time?
---
Other blogs relating to Meetings & Events you might like to read: