Extraordinary East London – the Heart of London, an Ancient City by the Thames.
Plan a trip to the capital of England! The ancient city holds in store for you more than you can imagine. From the historic centre of East End to the distinctive skyline of Canary Wharf, the city renewals continuously. Over times the borough of Hackney has changed to a new scene quarter. Youthful energy, delicious food, green Parks are waiting for you after the business is over. Check out meeting rooms Hackney London
Plan your next meeting in East London! We will help you to find a venue that fits to all your requirements. We offer a great variety of venues, from royal, antique with french class to venues with a touch of avantgardistic chic and contemporary living. The venues listed below give just a small glimpse of all the venues we offer.
Be influenced by the revitalised city by the Thames.
1. Crowne Plaza London Docklands - The Futuristic Venue you were waiting for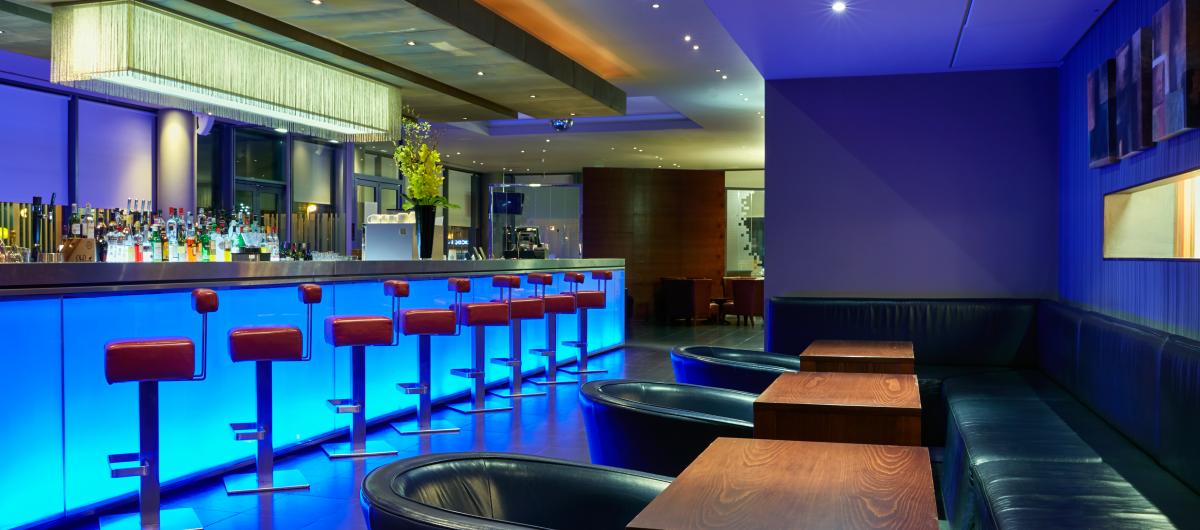 Crowne Plaza London Dockland Hotel features one of the most modernistic Hotel in the area. Ranging from small group meetings, team building events to a small exhibitions, the Crowne Plaza London Dockland Hotel offers natural daylight venue rooms, providing a calm atmosphere for delegates. After meetings they can relax in the comfortable surrounding of the hotel bar. With cutting-edge technologies, contemporary rooms and an outstanding service, that your meeting will be legendary.
2. Black & White - The Office Group - Centrally located meeting rooms like nothing else
Black & White- The Office Group is situated right beside Old Street and Spitalfields, in East End, so delegates have an easy drive there. Well-known architect Buckley Gray Yeoman designed the meeting rooms, terraces and co-working spaces. The unique style of his timeless design creates a soothing atmosphere for every upcoming meeting. Offering 4 meeting rooms that can accommodate to how you prefer it, with roof garden, terraces and a co-working spaces for your unique ideas.

3. CitizenM Tower of London - Excellent view over Tower of London and Tower Bridge
North of the Thames lies the citizenM Tower of London in the beautiful borough of Whitechapel. CitizenM Tower of London is located right on the top of Tower Hill Underground Station and close to the Tower of London and Tower Bridge. The Meeting rooms are not only very well-equipped, but also enable delegates to create the future of tomorrow. Book an unforgettable meeting room, which your customers will always remember

4. FORA, Central St - A Place for genius Ideas
The FORA, Central St is a versatile and pleasant work space mixed with a fine touch of hotel service. Between visionary working office and place of retreat this venue can help you to release the ideas of tomorrow. With design furniture and a state-of-the-art technology it is comforting and inspiring. Like the name already said FORA is very central located, to bring everybody to their save location.

5. Brand Exchange - Exclusiveness at its finest
The Brand Exchange is a traditional members´ club with exquisite character, nearby the London Bridge in the centre of London. The antique furnishing diffuses a royal atmosphere throughout your business meeting. After the meeting delegates can take a classy after-work-drink in the members` lounge to unwind from a long day of hassles. The Orangery and The Boardroom provide an intimate atmosphere for selected business partners.

6. Cafe Rouge Hays Galleria- French Class in the Heart of London
The Cafe Rough Hays Galleria convinces by its central location and elegant french decor. The original café furniture will make you feel like you are in the world-renowned metropolis of Paris. The Café is located in the historic environment of Hays Galleria. Planning a cozy and handy meeting with a client or customer? Cafè Rough Hays Galleria is just the right choice.
6. LEO - 41 Lothbury - Your next Professional Business Venue
Right in the financial district centre LEO - 41 Lothbury is nearby the Bank of England, Royal Exchange and Stock Exchange. When planning your next meet up with a business client 41 Lothbury may be the right choice for you. With its impressive lobby, original engraved stone columns and noble marble floor it is the perfect venue for meetings with international delegates. The facilities generate great prestige and noble living.
7. The Bike Shed - The One Of A Kind Experience
Heard right! This was an original Motorcycle Club, and now an extraordinary space for meetings. The area creates a chill atmosphere, for great visions. Right next to the venue is the outstanding delicious restaurant of the Motorcycle Club. The Shed generates cool offbeat vibes, where you can host your next fancy meeting.
8. Café Rouge Hampstead - Art Nouveau in City Centre of London
Café Rouge Hampstead, near the Hampstead tube station, is a venue with a french touch. For fancy lunch meetings, the elegant restaurant helps to find the right solutions. After an inspiring lunch or dinner one can visit the genuine bar in the front of the building, to start the night. During summer the upstairs terrace area is worth a stay. Book the venue for your next upcoming event à l`Art Nouveau.

9. The Kingsley by Thistle - Oasis for Great Ideas
The Kingsley, named after world famous author Charles Kingsley, has its individual charm. When entring the building an authentic ancient building is expecting you. The building still has its specific intellectual vibe. Get inspired by the original place, where Kingsley used to write great poetry. Right beside the Venue are most of the greatest sights in London. The British Museum, the green oasis Covent Garden or famous Oxford Street or even West End Theatre can easily be reached by foot. Plan your next meeting in the Kingsleys.
10. 133 Whitechapel High Street - Designed for Peaceful Soul
Trying to find something chill, but all venues were too tens? For a meeting without any pressure! 133 Whitechapel High Street offers you a relaxing work space for all kinds of meeting that need to be successful. With help of famous architect Morrow & Lorraine this spot has a unique aura. 133 Whitechapel High Street has minimalistic calm interior that soothes heart and soul. This venue is right in the artsy scene quarter of East London in Tower Hamlets. For an inspiring evening one can join the young art, theatre, music or fashion scene, what the area is famous for. In 133 Whitechapel High Street you will find the suitable space for your next event.
11. 24/25 The Shard - Uplifting Ideas Guaranteed
You won`t believe us, but we got it! You heard right! This venue is in one of the highest building of London The Shard. For uplifting ideas you need to book 24/25 The Shard. It is located in the 24th and 25th floor, and you will think dreams do really come true. At your next meeting this venue will impress your business partners with a breathtaking view across 30 St Mary Axe and London`s most recognisable buildings.
12. citizenM London Bankside - The Place to be
At citizenM London Bankside is the best venue for a group of world-altering young people, who want to make a difference. 7 fresh designed meeting rooms are open for business, ranging from 1-30 guests. Offering rooms that suit your personal requirements with an overall vibe of comfort. citizenM London is easily accessible by public transport, because it is located in the centre of London.
13. Amba Hotel Charing Cross - Majestic like the Queen
When your business partners talked about a truly amazing location, they probably talked about the Amba Hotel Charing Cross in the East of London. With a genuinely royal atmosphere our venue is the piece that was needed to impress your clients. Great marble columns, tall windows and our the original victorian furnishing generate the majestic charm that is iconic for Amba Hotel Charing Cross. Our personalised service treats you like you deserve to be treated. Everything has been created to guarantee a pleasant stay.
14. Holiday Inn Express London Stratford - Feeling Of Comfort just as Home
The feeling of home is inimitable and everybody knows what it means being at home. When entering the lobby one can assume that the holiday Inn Express London Stratford is home. Our welcoming Service Team will guarantee the service you need. The venue offers 5 meeting rooms with modern technics and comfortable facilities. Holiday Inn Express London Stratford is centrally located, close to the Queen Elizabeth Olympic Park and Stratford Station linking to Central London.
15. LEO - 1 King Street - An Unforgettable Meeting
Centrally located in the heart of London the LEO - 1 King Street is in close walking distance to the One New Change, Moorgate Mansion House and St. Paul railway station. LEO is not only famous for its great locations but also known for its amicable and helpful service. 1 King Street accommodates to all your wishes ranging from modern designed meeting rooms and business lounges to a representable lobby right on 1 King Street.
16. 24 Greville Street - Authentic Atmosphere of an old Victorian Warehouse
Tried to find something intimate for your next meeting? 24 Greville Street - The Office Group offers this petite workplace right next to Farringdon Station on the corner of Saffron Hill and Greville Street. A place where great ideas had been originated. Originally this venue was a Victorian warehouse, which you can still recall from the bare red brick wall, steel scaffold and the wooden floor in the working place. Private offices, breakout space, event space and co-working spaces are waiting for you.
Still not impressed by the variety of venues? Or have not found the right venue for your next meeting yet. Look here to find the perfect match!
East London holds much more in store for you than you can imagine of
When scheduling your next meeting planning exciting activities is just as important as booking the venue itself. Here are some inside tips that you need to see when visiting the wonderful city of London.
London one of the biggest cities in Europe has so many interesting sights to offer. Especially East London is an aspiring district, ranging from young scene quarter to busy financial districts.
Canary Wharf - Glooming in the dark
Canary Wharf is a luminous building complex on the Isle of Dogs. Many financial companies are based there. During summers, in one of the highest building One Canada Square, there are plentitude of concerts available and events of all sorts are also hosted in the nearby Museum of London Docklands. Canary Wharf not only features relaxing leisure time in beautiful brunch cafés but also great activities, like an after work drink, for the night. At dark the whole isle is illuminated by the many lights from the giant skyscraper.
Victorian Park - the green lung of the city
In the heart of East London is the 86 hectares Victorian Park. Just take a stroll through this green oasis. Lakes and fountains border this abundance of trees and flowers. Great place for you to take a minute out of your stressful working day experience nature by its origin. Time for you to meditate.
Tredegar Square, nearby Mile End - industrial heritage of East London
Ones this quarter of the city was an area where plenty of institutions of the manufacturing textil sector was based. Detached from its origin today Tredgar Square is an area full of creativity. Young people and creatives give the quarter an artsy, diverted and pulsating spirit. Culinary cuisine from all over the world is waiting for you too.
University of East London - The Origin of Genius
The University of East London also called UEL is a public university in Stratford and Docklands in the borough of Newham. The Institution can record many remarkable alumnis like Rupa Huq. Just take a walk in a wonderful intelligent environment on one of the campus areas to set your mind free. Get inspired by the vibe of young students. You can also look up the upcoming events like readings or music events, that are always worth the time.
Old Spitalfields Market - A Place to buy happiness
The Spitalfields Market located in the East End area is a vivacious artsy market for fashion, crafts and food. The market attracts fancy artists, local creatives and hipsters. At lunchtime beautiful café and restaurant offer a variety of fresh food. Just take some time off, sit and relax. Also check on the upcoming events like exhibitions or concerts. Catch the vibrant atmosphere of this place.
East London Liquor Company
Maybe an excursion to the East London Liquor Company! One of the oldest distilleries in East London. They produce a variety of alcoholic beverages from gin and vodka to whisky. You can also book a tasting tour through the old distillery, to ease up the mood.
Didn't quite find what you were looking for?
Maybe changed your mind? Wanna have your meeting/event in some other place than East London? Look here on meetingpackage.com to find something that perfectly fits to your requirements!